How Much (More) Money Could You Make By Improving Your Franchise Website?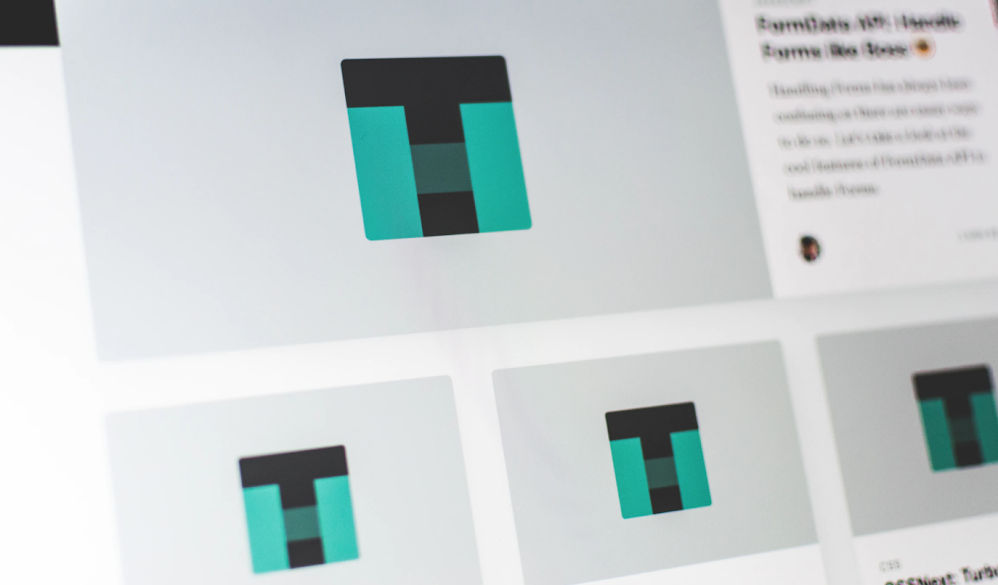 You use your franchise website as a high intent tool to generate leads. Visitors to your site are usually highly interested in your brand, you know because they sought you out specifically.
But your site isn't converting leads as well as you need it to, and you're losing out on a lot of really good leads from great visitors who didn't convert.
Your website needs a boost. You need proven lead conversion tools you can plug into your existing website, to help you convert more of your existing high quality traffic into high quality franchise prospects.
FranchiseHelp has spent the last three decades building best in class lead conversion tools that help brands level up their websites to do what they need it to do. We specialize in building tools like surveys to sort and qualify candidates, conversion optimized lead capture forms, and proven validation and verification tools to easily convert good leads, while keeping your data clean.
Today we're going to guide you through several strategic questions to ask your marketing team, along with a helpful growth marketing calculator so you can discover how much more money you could make by improving your franchise website.
Auditing your current website
If you want to take the same traffic you have now and turn it into not only more leads, but better leads, it's important to get a baseline. Here are several questions to ask your marketing team:
Does your lead flow make it easy and intuitive for your users to submit a request?
Is it difficult to get requests through with either typos or bogus requests?
Where might you be missing out on key data about your candidates?
The goal here is to create a conversion optimized form that's easy to use, offers strong validation tools that are hard to fool, and tech to capture as much information as possible about your potential franchise owners.
If you build, or rebuild your website with these checkpoints in mind, you should be able to get more leads, higher quality leads, accumulate more ammunition for your sales team, and ultimately get more new franchisees for your brand.
Turning web optimizations into higher revenue
Your own brand website is one of the highest converting franchise lead sources out there. If you're looking to get more out of that source, you cannot skimp out on that investment. Now, you may be asking, how much would that cost our brand? And will it actually work it to immediately and significantly increase both the quality and quantity of your website leads? As usual, it's the same answer to all marketing questions. It depends.
It's rare to increase both quality and quantity of leads at the same time. We've figured out how, and have years of refining this tech on our own site and as a white label for many industry leaders in franchising. We increase lead quality and quantity by optimizing lead conversion rates, gathering comprehensive data about each of your visitors and leads and validating your users' inputs before notifying your sales team of each confirmed lead.
You can accomplish the same, if you're willing to crunch a few numbers and make your marketing decisions more data driven and thoughtful. The next question to ask yourself is:
Is your current franchise website converting your high intent users at the rate it should?
If you don't know your conversion rate, you can find out using Google Analytics. If you're happy with your current conversion rate, great! No further action needed. But, if you believe there are still some great franchise prospects visiting your website that you aren't converting, it's time to consider options for how to do that.
Now, if you have an excellent web development team who have good experience with lead conversion flows, you could opt to overhaul your website entirely and build a better flow in house. A good lead flow isn't magic, but it does take a lot of time, effort and resources to perfect.
If you don't have an in house development team, or you want to get a better lead flow in place quicker, and without overhauling the rest of your website, you may consider using an outside service like what we offer.
Using a proven method is central to the franchise industry, so it makes sense to take the guesswork out of lead generation flows as well as your franchisees' business plans. We've spent decades optimizing lead flows specifically for the franchisor use case, so we know we can do it right the first time, and set you up for success.
(Read our client case study about How FranchiseHelp Modernized Entrepreneur's Tech Infrastructure to Connect Brands With Potential Owners)
The tool we recommend to all of our clients considering new marketing technology is called FranCalc.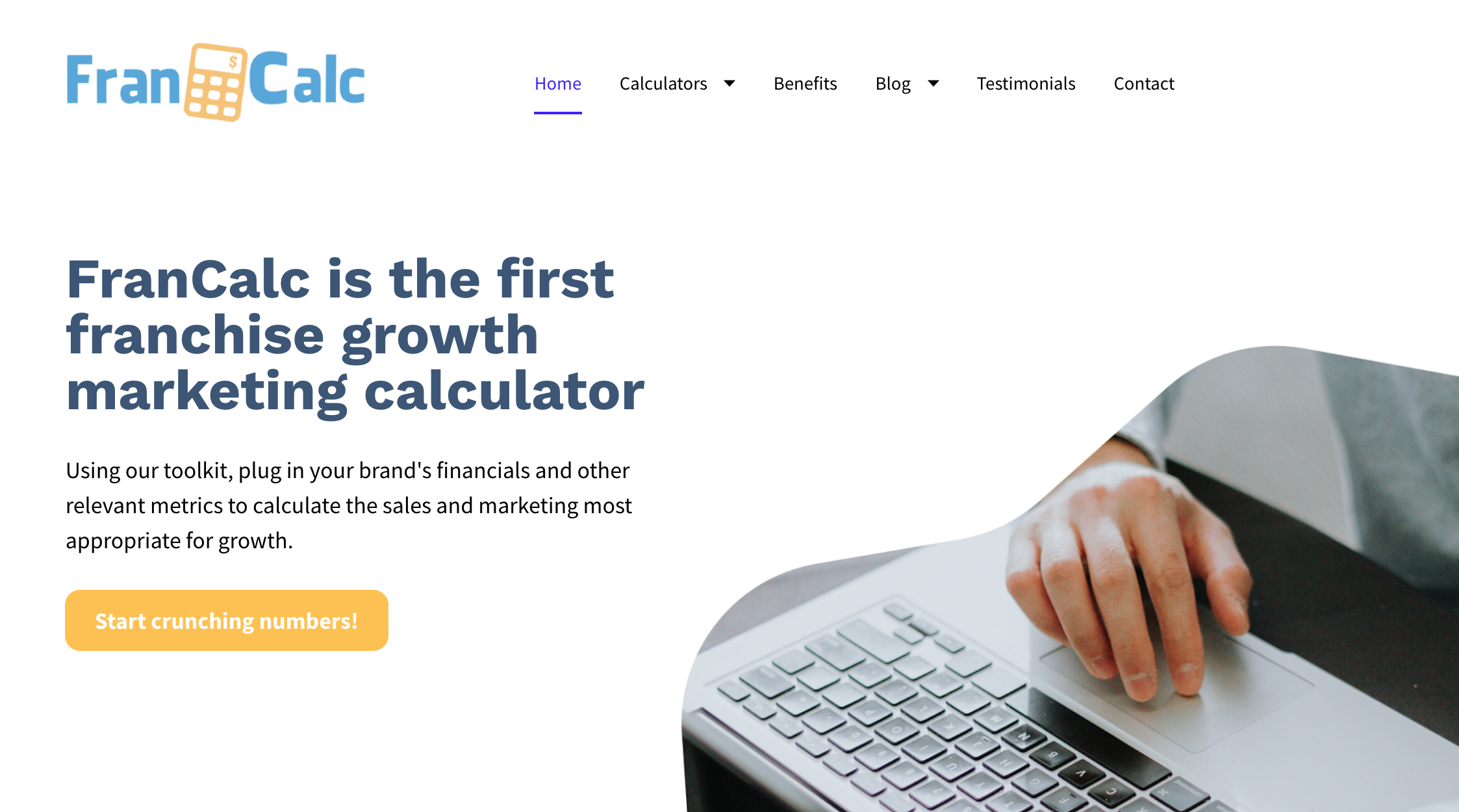 Before signing any sales or marketing service agreement, we have them use it. It helps them anticipate the possible ROI based on industry trends and our own research. A sophisticated lead generation engine can turbocharge your existing franchise website, and show returns that make it one of your enterprise's best investments, if you're willing to follow the right steps.
Use FranCalc's Tech Partnership ROI Calculator now. Using the average deal parameters for your franchise (FDD Items 5, 6, 17, 19), we will estimate the average expected value of a new single-unit deal.
Once you get your results, you'll have an understanding of how much more money you could make by improving your franchise website.
Turbocharging your franchise development
If you'd like to talk more about our custom prospective franchisee lead generation technology, we'd love to chat. Our tech lives on top of your existing franchise website, and we're confident it will immediately and significantly increase both the quality and quantity of your website leads.
Ultimately, it's rare to increase both the quality and quantity of leads. We've figured out how and have years of refining this tech on our own site and as a white label for many industry leaders in franchising.
Contact us if you want to turbocharge your franchise development.
This Just In: SEM CPCs Keep Going Up
What is a click really? Think about trying to explain the concept of a click to your great-grandparents? If anyone has a good definition for a click, make sure to let me know.