10 Provisions In Your Franchise Agreement That Deserve Your Attention
Updated: 07/10/2022, by Johnathan Vance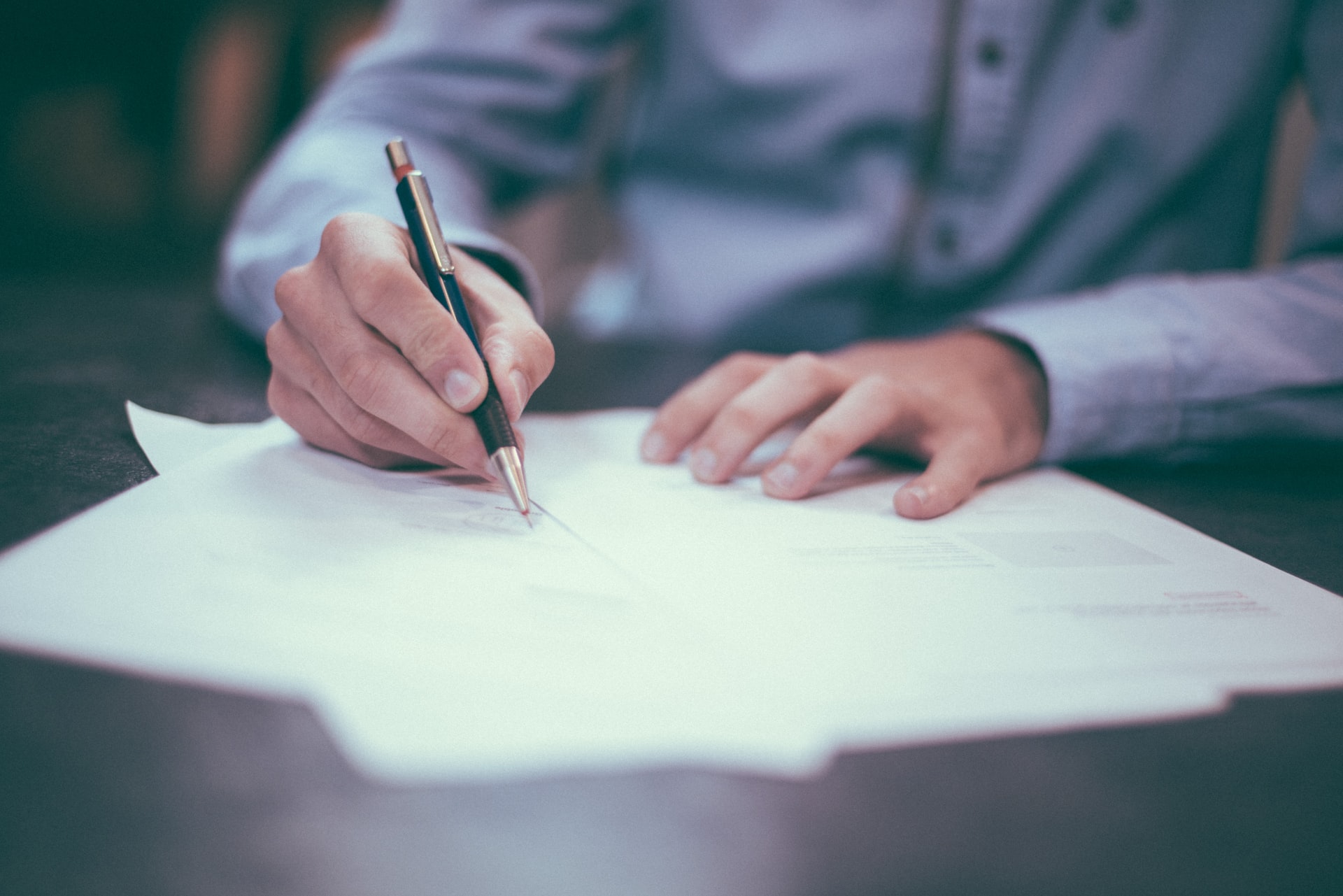 You've really put in the work the last few months. From a list of dozens, you chose the right franchise for you, your application was approved, and your loan funds were secured. Give yourself a pat on the back, but understand that now the real work begins. It's time to sign the franchise agreement.
Not to stress you out, but there are lots of components to a franchise agreement and becoming intimately and acutely aware of each provision (and its implications) is critical to your long term success as a franchisee. It's a well known thing in the franchising industry that franchisors don't like negotiating. Don't worry, we've got your back there.
Knowing how to read a franchise agreement and identifying those important franchise agreement provisions will make this exciting, and challenging, process more manageable.
Here are our top 10 provisions that deserve your attention:
1. Personal Guaranty
No matter how magical and exciting opening a franchise can be, it's important to remember that this is first and foremost a business relationship. A very serious one. Which is where the personal guaranty section comes into play.
A guaranty is a pledge used as security to fulfill a debt. Basically, this is how the franchisor will protect themselves in the event you fail to meet their criteria. Franchisors, understandably, will want all potential franchisees to sign a guaranty. Often, they even try to get spouses involved as well.
It's good practice to try and avoid any type of guaranty, as well as stop any co- spouse agreement cold in its tracks. Agreeing to a guaranty pledge will put your personal assets at risk. If a guaranty is non-negotiable, try suggesting a limit to the duration or to the size of financial exposure you are accepting. Ultimately, you want to protect yourself, too!
2. Trademarks
Let's be clear up front, you're paying for that trademark. It doesn't matter how recognizable it is, it's a major provision of the franchise agreement. Trademarks and branding ensure one less major business component for you to worry about, as it comes directly from the marketing arm of the franchisor.
When we talk about learning how to read a franchise agreement, we're also talking about how to analyze them in greater detail. In this case, you'll want to make sure the franchisor offers adequate support in the event that a third party files a trademark infringement claim. This includes covering all costs of damages and any rebranding necessary to comply with the results of that claim.
It's not your financial responsibility to cover these costs, don't let this fly.
3. Transfer
Okay, so transferring your franchise agreement might not be on the forefront of your giddy, kid-in-a-candy-store mind when you're about to sign your papers. We know you plan on making it work, come hell or high water, but when studying the sale and assignment of a franchise agreement, consider the following conditions for this provision:
Look at the transfer fee, make sure it's reasonable (only covering the fees associated with the franchisor).
Try to keep to the current agreement instead of signing for a new one, as the agreements may differ.
We can't control everything and sometimes we need a provision like this in our agreement to support us during tough times. Don't ignore it.
4. Renewal
Just as with the transfer clause, the provisions for renewals may specify that franchisors reserve the right to offer a new contract. You'll want to communicate your desire for consistency and also make sure the renewal fee is not excessive. After all, if you achieve great success in your franchise unit, you don't want to be subject to dramatic changes in terms when you look to renew your franchise license in 5, 7, 10, or more years.
Again, it's a business arrangement, and you don't want to be taken advantage of for doing exceptional work.
5.Modification
Franchisors will want the right to modernize units during the term, and honestly, you'll want that to happen, too, provided it isn't at a terrible time or ridiculous expense.
Negotiate a comfortable interval between each renovation, ensuring there's no unnecessarily long impediments to your business activity. Furthermore, make sure that the expense to you is capped. Any modernizations should be system-wide. You don't want to be bearing higher costs than your peers elsewhere in the region or country simply because of differences in labor/materials costs.
6. Electronic Funds Transfer
Franchisors often have access to franchisees bank accounts for royalties, advertising fees, and other obligations. Try to eliminate this from your franchise agreement provisions. There is no reason to expose financial stability to the chance of heinous errors. If it is inevitable then open a fresh business account that the franchisor can access, keeping your personal bank accounts safely separate.
In the age of privacy reform, we have to be more vigilant than ever about what we share with our business partners and the world.
7. Inspections
When peering over your franchise agreement, do not sign any agreement that allows franchisors access to inspect your premises without notice. We aren't in high school anymore, mom shouldn't be going through our things on a whim.
Make sure to specify adequate times for visits as well as a time of notification. Surprises should be reserved for birthdays, not venue inspections.
8. Audit
Auditing is a necessary evil and serves to protect the franchisor, as well as opening your eyes to mistakes that might be slipping under the rug. That said, limit the frequency of auditing during negotiations.
Royalties and/or advertising fees are based on a percentage of sales. Franchisors want the right to audit records to confirm the accuracy of payments. If a shortage is discovered, you, as the franchisee, will suffer a large penalty. Therefore, you should ask to limit auditing and ensure that any discovered errors do not result in grotesque penalties.
At the very least, you should have an opportunity to correct your first few errors. There should not be any punishment for an honest mistake.
9. Territory
Franchisors should not promote internal competition, ever. They should provide their franchisees with exclusive territories, free from encroachment. Be careful of carve-outs that include airports, colleges and hospitals. Franchisors will often try to increase revenue by placing a franchise outside of an institution as well as a franchise within (always check the fine print for this clause).
Be aware of the use of direct mail, catalogs, supermarkets and other "alternate channels of distribution." This will always affect small businesses at no cost to the franchisors, because customers will be able to order directly from the warehouse, instead of you!
Try to avoid performance minimums that require a quota of sales to maintain a solid territory. There are cases of franchises reducing territories because a franchisee fails to hit the minimum sales quota and that just creates a vicious cycle, preventing any hope of improvement.
10. Default
This seems self-explanatory, but a franchisor should not terminate an agreement without notice. Franchise agreement provisions for termination with notice should only apply to severe cases. Review the language here closely. In addition, ask for a sufficient grace period that allows time to plan for the hard times ahead, should that unfortunate situation befall you.
Entire Agreement (Bonus)
Part of learning how to read a franchise agreement is understanding what applies and what doesn't. All contracts have a summary of the entire agreement. Sometimes, sneaking in provisions here creates confusion for franchisees and sets a tone to follow rules that may not apply to the agreement.
Often, these regulations cannot be enforced if they are not outlined in detail beforehand. The summary should not be embellished in any way, even if it looks like a clause that is more beneficial to the franchisee. Eliminate all deviations, trust us, it saves a mountain of time later.
What's next?
Remember that this advice is only the tip of the iceberg. Potential franchisees will be best served by seeking out the guidance of a qualified franchise lawyer. You are making a very substantial investment and this decision deserves your time and attention.
To learn more about franchise opportunities and business opportunities take our FranchiseHelp quiz!
5 Ways to Evaluate Your Franchise Options
A great way to go and figure out whether or not the franchise you're thinking about is the right one for you is to just go into a location and take a look around. Watch how things run. Talk to some of the employees or the customers. Figure out what day to day operations are like. If you have a big problem with the day to day business for any reason then it probably isn't the right franchise for you. But if you go there and think that the business is great then it's probably a good fit.
CAUTION: 5 Things to Avoid with Your Small Business
Idea wealth, that is. Many entrepreneurs are too scared to talk about their new idea because they think that somebody else will steal it! In more cases than not, nobody has the time, energy, resources or PASSION to turn that idea into a reality. Got an idea? Tell people about it! You'll beshocked at some of the great feedback you get.