FranchiseHelp Interviews Concierge Home Services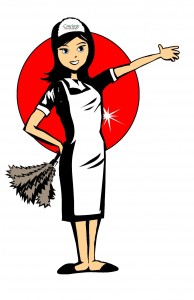 FranchiseHelp speaks with Rebecca Page, founder of Concierge Home Services. This Canadian based home services franchise specializes in household management such as home cleaning, window washing, duct cleaning, carpet cleaning, pet sitting, or home checks.In this interview, Page reveals the benefits of owning a Concierge Home Services franchise, the direction that the company is moving in,and why some professionals have quit their jobs to get on board with this up-and-coming franchise.

What advantages do people have when operating under the Concierge Home Services name when they could simply start their own household management company?
The Concierge Home Services franchise has a proven system with all the kinks worked out. 10 years ofrunning this business has fine-tuned every operational aspect and clarifiedour ideal client and staff. We've seen would-be competitors come and go – by joining oursystem you get our experience and our support.
Why do most people decide to quit their job and start a business with Concierge Home Services?
Our franchisees love the work-life balance they get with our company. Our business operates weekdays and has lots of flexibility, unlike many other franchise opportunities which require evenings and weekends. Women really love using their detailed organization skills to be the boss and build a business which can work around their family.
How much time does an average franchisee put in to the business per week?
Including administrative tasks, I would say 35 hours a week.
When starting their own business from scratch most people expect not to draw a salary in the first year. What can most people expect to take home the first year as a franchisee?
That really depends on how much effort and time they put into connecting totheir community. We give lots of support to drive homeowners to the website,but local relationships matter also. A profit of $18K the first year is notunreasonable – a decent return on an initial franchise fee of $17K.
What do franchisees get for the $17k start-up franchise cost?
As with most franchises, the initial franchise fee covers initial training costs, ongoing support, and a 5 year term to license the trademark and operating system of the company. We also include the cost of setting up the new location on our website and doing all the SEO to drive local traffic to the new franchisee.
You started your business with a toddler at home. Can others expect to achieve the same success while juggling such a busy schedule?
We prefer that our franchisees have school age children, or full time childcare during school hours when they first start their business. While weprovide lots of flexibility to balance work and family, a new business needsthe franchisee to have their attention focused on networking, customerservice, hiring staff, and quality checks.
Do most franchisees actually do the labor that comes along with the franchise?
For the first couple of months, we recommend that the franchisees do most of the labour. This is the sweat equity that any new business requires, andmakes them better trainers and bosses. Once clientele builds, they hirestaff so that they can shift to further growing the business and maintaining relationships with their clients. Our franchises are primarily doing management and customer service, not labour.
The Concierge Home Services franchise is based in Canada. Any plans to franchise in the United States?
We have trademarked in the US and are open to expansion. Our concept appealsto busy homeowners who want solid customer service and a single source for avariety of services – there are lots of communities in the States withclients like that.
Rebecca Page CEO, CHS Licensing Ltd., Total Household Management.
Understanding Franchise Opportunity Rankings: The Entrepreneur Franchise 500
The Franchise 500 list is the most well-known and commonly cited of the various franchise rankings, but some confusion surrounds the methodology behind Entrepreneur's ratings. Through a series of articles on FranchiseHelp.com, we'll take a closer look at what goes into compiling these rankings (those from Entrepreneur and those from other sources) and what a prospective franchise buyer can glean from them when trying to make an informed decision about joining a particular franchise system.
What Draws Investors to Franchising
Most prospective franchisees are drawn to the business by previous frustrating experiences in their past employments. This could have been caused due to lack of control over one's work environment, being bound to report to superiors and insufficient room to exercise one's authority at their work place. The micro- managing bosses, unresponsive organizational structures, or lack of voice in the organizations process are a few of the reasons why many people decide on investing in franchises as their new career. By investing in this business they take control over their own life with a little risk as compared to starting their own business from scratch.
Why Doesn't Chipotle Franchise?
I'm a huge Chipotle fan and I'm not ashamed to admit it. I love a big fat carnitas burrito with every possible topping (is that even the right word for what you put on a burrito?) on it, especially guac. But every time I'm outside of New York I wonder why there aren't more Chipotles out there. Sure there are a bunch (at the end of 2014 there were more than 1,700) but their numbers pale in comparison to other "fast food" giants like McDonald's or Subway (they have more than 36,000 and 43,500 restaurants respectively). So why hasn't Chipotle followed suit and gone the obviously successful franchising route?