Franchise Hope: What Kiddie Academy Can Teach Business Owners About Resilience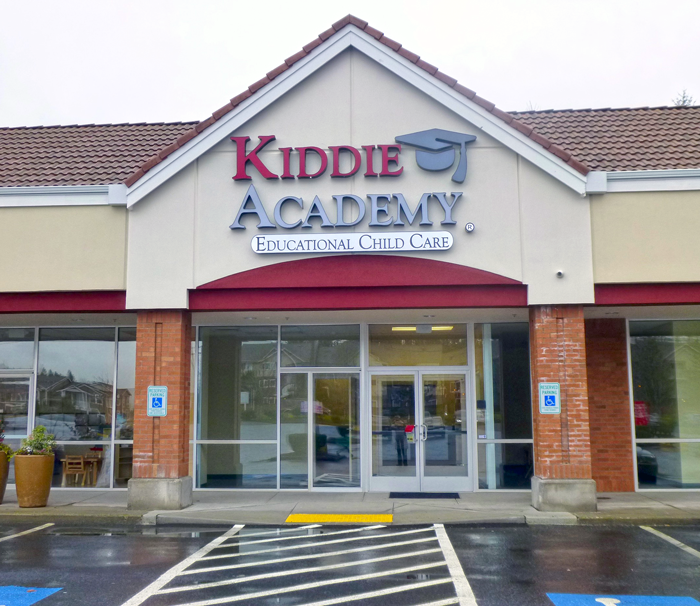 Franchising is a powerful machine, and our mission is to help you keep it moving.
Especially during uncertain times. Considering the current health and economic crisis, many companies are feeling the devastating effects on their businesses, customers, friends and families. We're all hurting, and it's tough.
We do believe, however, that the economy will bounce back.
Today we wanted to share a case study from the franchise space that gives us hope, and can teach all owners (and potential franchise owners) a powerful lesson about resilience.
What we learned from previous crises
If you look at past economic downturns, history can tell a hopeful story. Entrepreneur's study from a few years ago demonstrated that throughout the 2008 recession and its tepid, uneven economic recovery, the strength and entrepreneurship of the franchise sector was a consistent job creator for the nation. After the economy took a hit, many people realized they wanted to be masters of their own destiny, which put growth on the horizon.
This speaks to the robust resilience of those working in the franchise space. Franchises often bounce back stronger and faster than the average business. Since franchise organizations offer a structure for launching, operating and growing a business, owners have a trusted framework around which the business is built.
One brand in particular comes to mind.
How one franchise overcame the odds
Kiddie Academy, the Maryland based educational child care company, is a franchise system of early learning centers with over 250 franchised academies in 30 states. Since their start in the early eighties, they've been recognized by numerous publications for franchise system growth, winning dozens of awards that most franchises only dream about.
But what's really inspiring about Kiddie Academy's franchise journey is how they handled our country's last recession. Roughly a decade ago, following the devastating financial crisis that put millions out of work, Kiddie Academy went on a mission. Their team began empowering potential business owners in underserved markets with booming populations. Their stance was, opening an established franchise really can help create a profitable business, no matter what is going on in the economy.
Greg Helwig, the Chief Executive Officer of Kiddie Academy, explained that their growth during that recession demonstrates that when your franchise has a successful, proven business model, the right candidates will see the value of the business no matter what. His suggestion to hopeful franchise owner was as follows:
"Instead of looking at the economy to determine whether or not to open a franchise, individuals should research industries and local markets to determine whether or not a franchise will thrive, as each industry is affected differently by weak economies."
That mindset had a tremendous impact on their organization. In 2011, Kiddie Academy saw continued growth in sales, development and openings despite the lingering effects of the recession. They broke a number of records, reporting more grand openings, signed franchise agreements and signed preliminary agreements over that twelve month period than the average of the previous five years.
Even today, as the global coronavirus pandemic continues to spread, Kiddie Academy still finds ways to inspire resilience. I read a recent article about how one of their learning centers is accepting enrollment for children of essential workers. For those professionals who have kids, this new reality has created a shortage of places to send them while their parents are out doing their jobs, especially with schools being canceled.
Kiddie Academy of Vacaville has announced that it will be taking in such children ages 2 to 12. "Anybody that is being told they have to work, we are here for them," said Mel McMillin, center director. They want their franchise to be a place where children and their families could feel safe while fears of the coronavirus continue unabated.
Now that's what you call franchise hope.
Channeling resilience into business growth
Reading Kiddie Academy's story gave everyone at our team at FranchiseHelp much needed inspiration during these uncertain times. Considering how far their brand has come since the last economic downturn, there are many lessons that prospective franchise owners can take away.
Here's a compendium of key ideas to help you build resilience in your franchise journey going forward:
Show yourself the money. When you search for potential franchise opportunities, make sure to choose businesses that will help facilitate access to financing. This will increase the speed with which you can open your doors. Be sure to ask the franchisor if they offer options like leasing or can recommend third party funding sources. Some franchisors are willing to finance a portion of the initial franchise fee.

Think future focused. As you conduct your preliminary market research, refer to our industry reports. These materials are essential for helping you identify competitive threats, marketplace demand, potential risks and other critical factors. Right now, many industries are struggling in the global pandemic, while others are thriving. Choose your opportunity wisely. Think about all the potential downstream effects, both positive and negative, of this current economic reality.
Go with growth. Focus on franchises that aren't resting on their laurels, but are actively working towards an aggressive multi unit growth strategy. Dig into company financials (particularly Item 19 on the FDD) and inspect key franchise metrics like YoY same store sales growth and EBITDA. Here are two examples of high growth franchises, one in the fast food market and the other in the aquatics market, as examples.
Remember, resilience is the human capacity to absorb energy, resist the impact of its force, and return to our previous state quickly.
Kiddie Academy is a franchise that has a history of tapping into their resilience to create hope and value for their owners and customers. They understood that while the economy on the whole may not be doing well, specific industries have opportunities to thrive. As a potential franchisee, if you find those niches, combined with a proven franchise system, you can have success at any time.
During these chaotic and uncertain times, we hope their story gives you hope to press on with yours.
Scott Ginsberg Head of Content at Metric Collective, the tech holding company of FranchiseHelp. His attributes his resilience to having spent most of his childhood learning to play 90's grunge rock on guitar.

The Best Franchise Blogs
Out on the web, there's more than enough entertaining and interesting information to make your head spin. While the Internet of a half decade ago was held hostage by professionals and degree-touting experts reporting in the same old monotone voices, passionate topic bloggers soon tore that model apart, and helped open up the medium to anyone with something to say.
Franchise Hurdles
The first point I made ties into this, but you need to make sure you've done your research before you go ahead and sign a franchising agreement. And that doesn't just mean from a financial perspective. There are so many other aspects in running a franchise that you need to understand before you get started. Most of this information can be found in the Franchise Disclosure Documents. Some of the most important things you should take a look at would be any legal issues the franchisor might have and the churn rate of franchises. Both of those could potentially be pretty significant red flags that might make you want to reconsider whether or not you want to open that franchise.