How To Be A Better Boss To Yourself, Part 2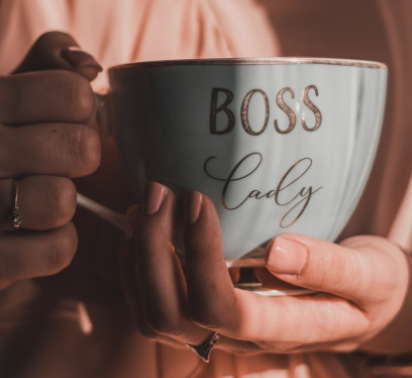 If most business owners treated others like they treated themselves, they wouldn't have any friends, probably get fired and maybe go out of business.
Ask anyone who's ever ran their own company. Being a good boss to yourself is the hardest job in the world. Considering the number of things a given franchisee has to deal with on a daily basis a franchisee, it's easy to let the function of managing yourself get away from you.
In this series, we've been talking about how franchisees can be better bosses to themselves. Doing so takes unremitting effort. Not only operationally, financially and strategically, but also psychologically.
Today we'll explore several additional strategies.
Building momentum in the micro and macro
Creating and maintaining positive publicity for your franchise is a critical part of business growth.
And thankfully, while franchisees are totally immersed in running their own business, the larger franchise organization will be there to keep the support infrastructure strong to help them maximize their growth.
But the bottom line is, you are the one who needs to generate momentum for your individual business. Your franchisor will no doubt help you create compelling offers to provide value to customers and guests, building momentum is still your responsibility.
Take press releases, for example. The press release industrial complex is one hell of a system. Public relations agencies, newswires, distribution services and media companies make millions of dollars off of it, while the hopeful brands and franchisees cross their fingers and wait for some website to care about their new store, idea or promotion.
Your store will almost certainly not go viral by announcing that you've opened a second location, doubled the size of your franchise staff, or accomplished a membership or revenue milestone.
But writing a press release about those achievements will always be time and money well spent. One, because the process of writing a press release is a useful exercise in how to communicate directly, clearly and compellingly about your value on a single page.
Two, because writing press releases trains you to ask one very important question. Is our team doing things worth talking about? And if not, then what could our team dp that would give us an excuse to send out a press release?
If your franchise hasn't done anything remarkable in the last six months that gives you an excuse to send out a press release, there is momentum waiting for you to grab it.
Setting healthy boundaries between work and the rest of your life
Imagine a boss who made you work late every night and demanded you responded to texts and emails in real time on nights and weekends. How excited would you be about working for that person? What's more, how upset would the people in your life be as a result?
When it comes to being a better boss to yourself, it's important to have compassion for your life outside of the franchise. Running the company can sometimes encompass the majority of your waking hours, so without boundaries, your ownership won't be sustainable.
Running a small business can put a strain on any relationship, from significant others to children to friends and family members. That's why it's important to sit down and discuss the good, bad and ugly before you get in over your head. As much flexibility and freedom as franchising will give you, don't overlook the importance of setting healthy boundaries from day one.
Remember, we live in a workaholic culture. Which means you have to work extra hard to fight the pressure to allow your enterprise to engulf the rest of your life.
If that means setting an out of the office autoresponder after 6pm, so be it. If that means taking half days on Fridays during the summer months, so be it. If that means arriving at work an hour later so you have time to eat breakfast with your family, so bet. If that means leaving work an hour late so you have time to exercise the stress out of your system, so be it.
Your personal health and wellbeing are as important as the business goals in your franchise. Pay yourself first, and everybody wins. The customers, the employees, the friends and family members, and of course, the franchise organization itself.
- - -
Look, nobody said being your own boss was going to be easy.
Owning a franchise might be easier and simpler than starting a business from scratch. But that doesn't mean you don't have to work hard to keep yourself going during hard times.
In addition to operational, financial and strategic efforts, make sure you're doing the necessary psychological work of being the boss you would want to work for.
Treat yourself as you wish to be treated, and your franchise will follow.
Scott Ginsberg is Head of Content at FranchiseHelp. He was his own boss for ten years until his sole employee resigned.
Overcoming Franchise Funding Fears
You want to dip your toe into the waters of business ownership and have decided to jump into a franchise. Maybe you've zeroed in on which franchise is right for you or perhaps you're still exploring the options. Whatever you decide, you'll need a way to finance the venture, and that can be intimidating. Getting a business loan can be tricky… even as the economy begins to heal. If you've got money, banks and credit unions will line up to loan you even more. If you don't have money? Well, take heart—here are some alternative funding options that can put you at the helm of your own franchise:
Franchise Help Interviews the First Ever Eco-Friendly Car Wash Franchise
80% of business owners fail because they don't have the skill set, education, orexperience to run a successful business. DetailXPerts provides franchisees with thetraining, support, and marketing that they need to start and run a successful business. As the first franchise to implement this type of car wash concept, we've spent a greatdeal of money and time developing this system and are confident that our efforts will lead to further growth in our franchise.