Looking to become a healthier version of yourself? Own a HealthyYOU Franchise.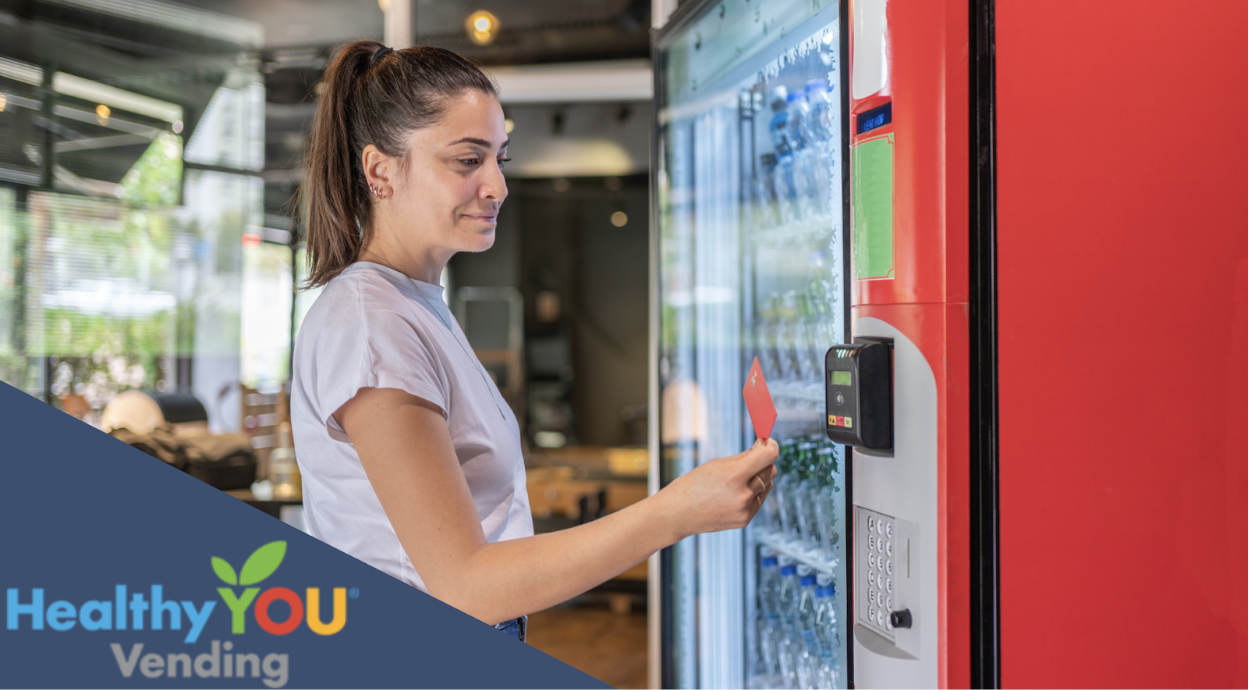 Health and wellness is all the rage, especially in the food industry. Offering consumers healthy options is a way to keep up with trends and meet the customers demand. Owning a HealthyYOU vending machine franchise is an easy way to become an entrepreneur and keep up with the latest trends while keeping a strong customer base.
Other Benefits to a Vending Machine Franchise
Owning a vending machine franchise can be an attractive business opportunity for several reasons. Here are some potential advantages of owning a vending machine franchise:
Low Barrier To Entry: Owning a HealthyYOU franchise offers a low-risk option to become an entrepreneur with a proven business model and low investment requirements.
Adapting to Trends: As consumer preferences evolve, businesses that offer healthy options can adapt more easily to changing market trends.
Quick and Easy Start Up Time: Takes only weeks, NOT months to start your own HealthyYOU franchise
Flexibility: With HealthyYOU, you don't have to work 60 hours a week! You create your own schedule and have as much flexibility as you need.
Brand Establishment: When you invest in a HealthyYOU vending machine franchise, you are buying into an established brand with a recognized name and reputation.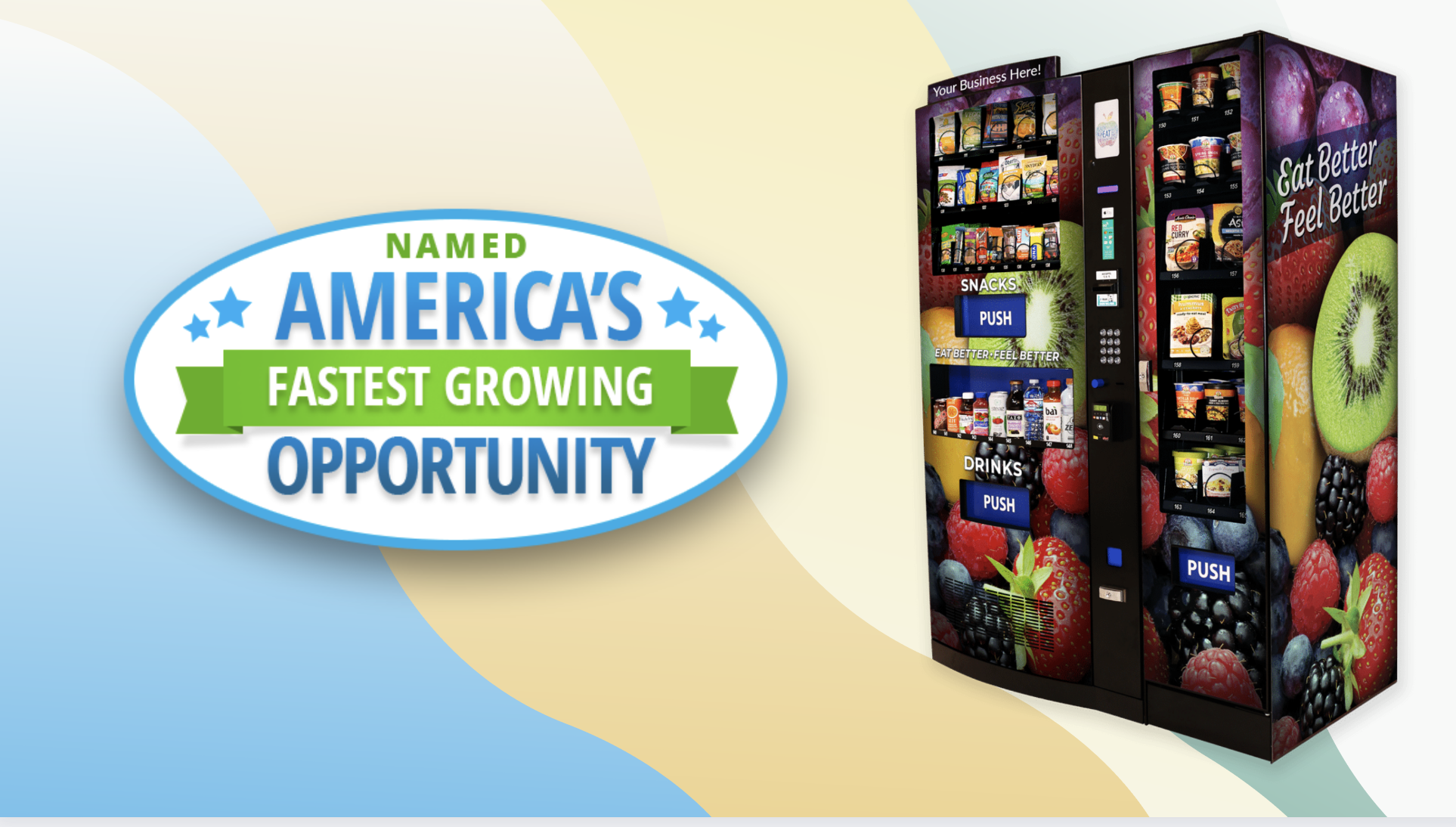 Vending Machine Franchise Benefits
There are a number of reasons to go with a vending franchise, rather than a more traditional brick and mortar franchise. They include:
Training and Support: Franchise owners typically receive training and ongoing support from the franchisor. This can include initial training on machine operation, maintenance, and business management, as well as ongoing assistance and access to resources.
Marketing and Advertising: Many vending machine franchises provide marketing and advertising support, which can help you attract customers and promote your vending business effectively.
Bulk Purchasing Power: Franchisors often have the ability to negotiate favorable terms with suppliers due to their buying power. This can result in lower product costs for franchisees, increasing profitability.
Exclusive Territories: Depending on the franchise agreement, you may receive exclusive rights to operate vending machines in specific territories, reducing competition from other franchisees.
Streamlined Operations: Franchise systems often come with standardized processes and systems for managing inventory, tracking sales, and handling maintenance. This can help streamline your operations and reduce the learning curve.
Continuous Innovation: Franchisors may invest in research and development to stay competitive in the market. This can lead to access to new products, technologies, and trends that can benefit your vending business.
Scalability: Once you have established a successful vending machine franchise, you may have the opportunity to expand by adding more machines or even opening additional franchise locations.
Community and Networking: Franchise ownership often provides opportunities to connect with other franchisees within the same brand, allowing you to share insights, best practices, and experiences.
Potential for Passive Income: Depending on your level of involvement and the size of your vending machine operation, it is possible to generate passive income as your machines serve customers without your direct presence. Or while you maintain other business projects or regular employment.
Rebecca Holmboe
Marketing Manager
Franchise Opportunities – Where do I start?
Choosing a franchise can be a positive experience or a shot in the dark investment. Like most decisions, a systematic process for exploring and evaluating your options makes it much more likely that you'll be happy with the outcome. This guide will make your research faster, easier and more productive.