Making A Difference In Your Community - Rainbow International®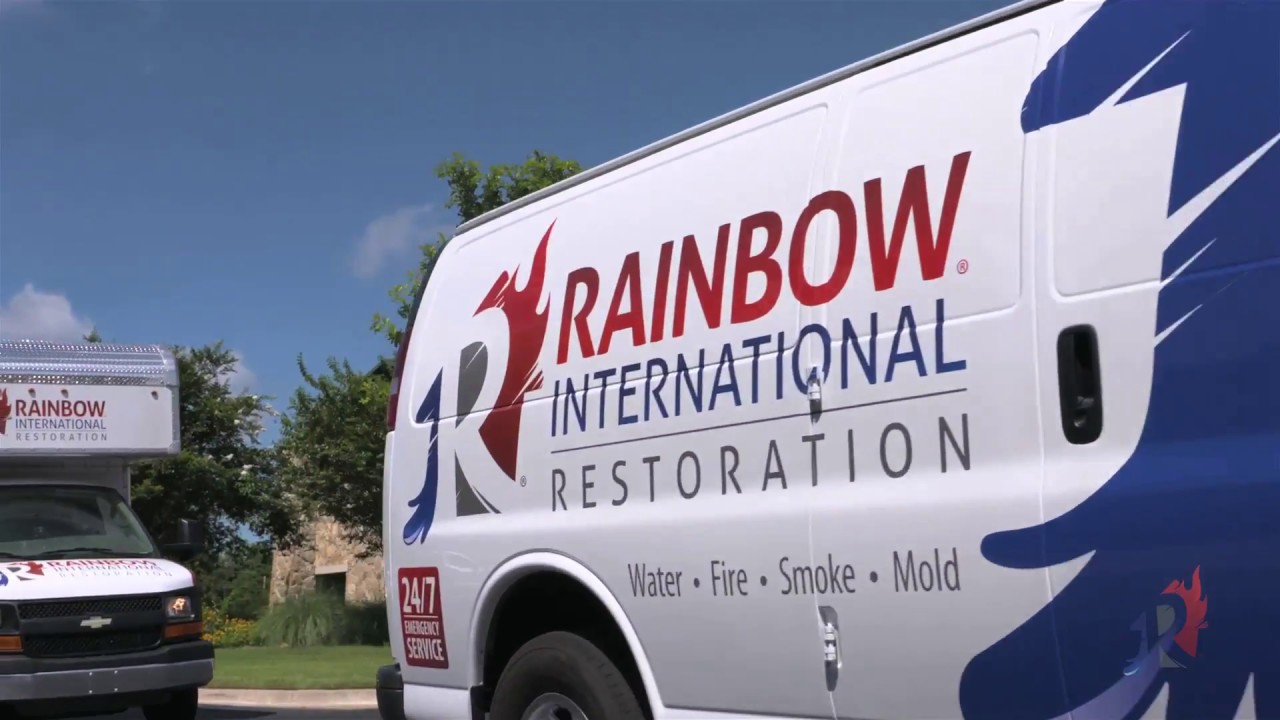 In 2018, natural disasters in the United States totaled a whopping $52 billion in losses. That is a lot of people affected.
When disaster strikes, an entire community must come together to help rebuild. Have you ever wanted to do a little more to support your community?
Home Restoration Services
Something often overlooked is the importance of home restoration services when natural disasters strike. Nobody enjoys a flooded basement, iced up pipes, or kitchens burnt down to a crisp. While we can't avoid these disasters from happening, we can help to regain normalcy and recover from the damage as quickly as possible.
Opening a Rainbow International® Franchise
Picture this - serving the needs of your community, while being able to run a business? Seems like a pretty good deal! One of the franchises that offer this is Rainbow International® - a post-disaster restoration service franchise for water damage, smoke, fire, and mold in homes. Rainbow International® franchisees all over America have helped families and households work out restoration plans and catalysed their recovery from disasters.
Apart from simply providing the physical service of restoring houses, the emotional relief provided is significant as well. By taking action in times of crisis, home restoration services is a form of reassurance to families that help is available and damages can be repaired - and this support goes a long, long way.

With over 352 units in operation, Rainbow International® has helped hundreds of households in the States recover from loss by restoring value to homes, as well as stability and peace of mind to their owners.

Restoration services are not pretty, but very necessary.
Just like how we don't think about carrying around an umbrella until it actually starts raining, the importance of restoration services is often overlooked until disaster strikes. Is your community in need of home restoration services? You could be the one to help come to the rescue when the time comes!
P.S. Interested in Rainbow International®? Click here and find out a lot more about them, or click here to find other franchises just like them.
And as always, we're here to chat with you for all things franchising!
Abigail Chloe Chew is the Digital Marketing and Accounts Specialist at FranchiseHelp. She wants to help someone feel a little happier this Thanksgiving too.
Rebuilding Michigan Through Franchising
Juggling work and a degree is no easy task. But that didn't stop Timothy Rice, a serial entrepreneur and owner of multiple franchises. He studied at the University of Michigan for over 10 years to earn a degree in consumer behavior, economics, and public relations. Upon graduating in 2005, Rice entered the corporate world, but quickly found that it was not a match with his skills or his lifestyle.
5 Ways to Evaluate Your Franchise Options
A great way to go and figure out whether or not the franchise you're thinking about is the right one for you is to just go into a location and take a look around. Watch how things run. Talk to some of the employees or the customers. Figure out what day to day operations are like. If you have a big problem with the day to day business for any reason then it probably isn't the right franchise for you. But if you go there and think that the business is great then it's probably a good fit.
18 Questions for Potential Franchisees to Ask Themselves: Part 1
Franchises are among the most profitable business options available, but potential franchisees often have no idea what they should know or ask themselves before they get started in franchising. We've talked to franchisors and franchisees to compile this list (In a two-part series) of the 18 questions you must ask yourself as you explore getting into franchising.