The American Dream is NOT Out of Reach!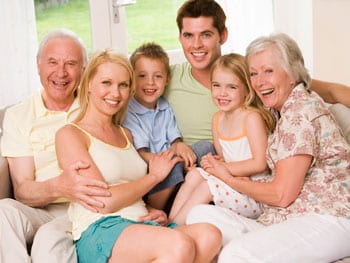 According to a CNN article published on June 4th, 2014, the American Dream is officially "out of reach." CNN fielded a poll which asked people whether the American Dream -- however the respondent chose to define it -- was attainable. 59% of people responded that it was, in fact, unachievable.
In the definition of the American Dream by James Truslow Adams in 1931, "life should be better and richer and fuller for everyone, with opportunity for each according to ability or achievement" regardless of social class or circumstances of birth.
The issue at hand is that Americans are looking in the wrong places for the dream. Too often in today's society, people expect that the dream is simply going to be set out in front of them. This has never been the way to get ahead, and for that reason "opportunity" seems further and further away.
There are many ways for a person to succeed. That being said, all the paths begin with the ability to look at oneself in the mirror and realize that the person looking back is the only one who can lead the charge toward the dream.
If you're part of the 41% who believes that the dream is attainable, thank you as you're likely to be one of the Americans that continues to lead this country toward economic prosperity. For the 59%, it's time to take a look in the mirror.
Franchise Mergers and Acquisitions
There are several reasons for franchises to consider acquiring another franchise. It could give them the opportunity to add new products without the risk or cost of developing these offerings internally. It could help the buyer add new markets, geographically or demographically speaking, with an already strong existing brand. Acquiring a franchise supplier or distributor could build efficiency through vertical integration. Acquisitions can also help a franchise develop sufficient scale to compete with a larger rival more effectively.
Sun Sentinel Names Cruise Planners Home Office to South Florida's Top Workplaces
"It is a huge honor to be named a top workplace," said Michelle Fee, CEO and co-founder of Cruise Planners, an American Express Travel Representative. "We value our employees and create a family-like environment, which creates loyalty and breeds success. Our dedicated team is why Cruise Planners stands with the best."
The Ideal Franchisee - The Franchisee Point of View
Possessing an entrepreneurial mindset is a plus but one should also have the employee mindset as well. This lies in the fact that even though the franchisee must have the steely determination and drive to launch a business, they must be willing to be restrained and follow the directions of the franchisor. The level of control for a franchisee is noticeably less than of that of being an owner of your own independent business. However the level of risk presented to a franchisee is less than that of an independent business owner. Therefore this type of business is preferable for those looking for less risk. If we were to prepare a checklist of the traits, which were to be present within the ideal franchisee, it would appear something as: