The American Dream is NOT Out of Reach!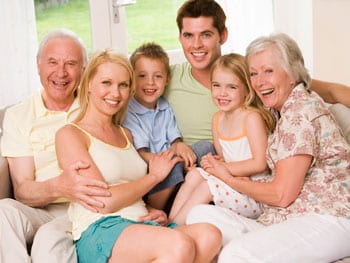 According to a CNN article published on June 4th, 2014, the American Dream is officially "out of reach." CNN fielded a poll which asked people whether the American Dream -- however the respondent chose to define it -- was attainable. 59% of people responded that it was, in fact, unachievable.
In the definition of the American Dream by James Truslow Adams in 1931, "life should be better and richer and fuller for everyone, with opportunity for each according to ability or achievement" regardless of social class or circumstances of birth.
The issue at hand is that Americans are looking in the wrong places for the dream. Too often in today's society, people expect that the dream is simply going to be set out in front of them. This has never been the way to get ahead, and for that reason "opportunity" seems further and further away.
There are many ways for a person to succeed. That being said, all the paths begin with the ability to look at oneself in the mirror and realize that the person looking back is the only one who can lead the charge toward the dream.
If you're part of the 41% who believes that the dream is attainable, thank you as you're likely to be one of the Americans that continues to lead this country toward economic prosperity. For the 59%, it's time to take a look in the mirror.
Advice for Women Business Owners: How to Achieve Success and Sanity
Just imagine yourself as a successful female entrepreneur, running the type of business that keeps you fulfilled in life, while you have the freedom to live your dreams. What does this look like to you? Do you spend your days traveling the world with the love of your life? Do you work remotely from home so you can spend more time with your children while they are still young? Are you setting an example for young women who aspire to reach your level of success someday?
5 Things Potential Franchisees Need to Prove
There are specific qualities that franchisors look for when they review the applications of potential franchisees. Franchisors more than likely will not invest in someone who may be considered to be high risk. Instead they favor applicants who exhibit characteristics that suggest an ability to manage a business and adapt to their environment to ensure profitability.
New Government Data Will Measure the Economic Impact of Franchising
According to the International Franchise Association (IFA), newly released data in the 2007 Economic Census Franchise Report will help quantify the economic impact of franchising. "Determining the economic impact of franchising is a key strategic priority for the IFA in our efforts to showcase the importance of franchising to the U.S. economy," said Ken Walker, IFA chairman as well as chairman and CEO of Driven Brands.