The American Dream is NOT Out of Reach!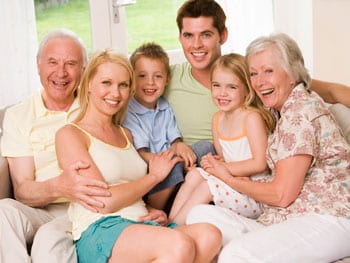 According to a CNN article published on June 4th, 2014, the American Dream is officially "out of reach." CNN fielded a poll which asked people whether the American Dream -- however the respondent chose to define it -- was attainable. 59% of people responded that it was, in fact, unachievable.
In the definition of the American Dream by James Truslow Adams in 1931, "life should be better and richer and fuller for everyone, with opportunity for each according to ability or achievement" regardless of social class or circumstances of birth.
The issue at hand is that Americans are looking in the wrong places for the dream. Too often in today's society, people expect that the dream is simply going to be set out in front of them. This has never been the way to get ahead, and for that reason "opportunity" seems further and further away.
There are many ways for a person to succeed. That being said, all the paths begin with the ability to look at oneself in the mirror and realize that the person looking back is the only one who can lead the charge toward the dream.
If you're part of the 41% who believes that the dream is attainable, thank you as you're likely to be one of the Americans that continues to lead this country toward economic prosperity. For the 59%, it's time to take a look in the mirror.
Prospective Franchisees - The Financial Questionnaire
The first qualification considered and investigated is often the prospect's financial situation, so as a franchise applicant you will need to be familiar with the financial jargon that a franchisor may employ in their questionnaire.
Running a Franchise from Home - Is it Right for You?
The U.S. Labor Department's Bureau of Labor Statistics recently con­ducted a survey of home-based businesses and estimated that there are just over four million self-employed, home-based workers. (The number of franchised businesses in this total was not calculated.) However, the National Association of Home-Based Businesses, in Owings Mills, MD, puts the number at closer to 50 million people. Whatever the accurate number is, it is a number that everyone agrees will only continue to rise.
Franchise Help Interviews the First Ever Eco-Friendly Car Wash Franchise
80% of business owners fail because they don't have the skill set, education, orexperience to run a successful business. DetailXPerts provides franchisees with thetraining, support, and marketing that they need to start and run a successful business. As the first franchise to implement this type of car wash concept, we've spent a greatdeal of money and time developing this system and are confident that our efforts will lead to further growth in our franchise.