The American Dream is NOT Out of Reach!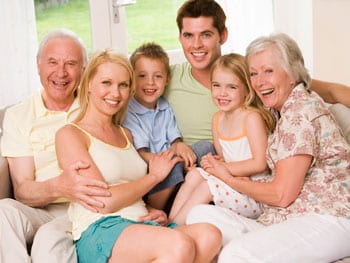 According to a CNN article published on June 4th, 2014, the American Dream is officially "out of reach." CNN fielded a poll which asked people whether the American Dream -- however the respondent chose to define it -- was attainable. 59% of people responded that it was, in fact, unachievable.
In the definition of the American Dream by James Truslow Adams in 1931, "life should be better and richer and fuller for everyone, with opportunity for each according to ability or achievement" regardless of social class or circumstances of birth.
The issue at hand is that Americans are looking in the wrong places for the dream. Too often in today's society, people expect that the dream is simply going to be set out in front of them. This has never been the way to get ahead, and for that reason "opportunity" seems further and further away.
There are many ways for a person to succeed. That being said, all the paths begin with the ability to look at oneself in the mirror and realize that the person looking back is the only one who can lead the charge toward the dream.
If you're part of the 41% who believes that the dream is attainable, thank you as you're likely to be one of the Americans that continues to lead this country toward economic prosperity. For the 59%, it's time to take a look in the mirror.
How Apricot Lane is Creating Retail Boutiques with the Franchise Model
You are correct - it is very difficult to use the words, "flexible" and "franchise" in the same sentence! The flexibility comes with allowing our franchisees to cater their product mix to their local demographic. Florida fashion is different than North Dakota, Louisiana or California. The sophistication comes with the build-out, marketing, point of sale - inventory management system, intranet communications, buying resources and most importantly, the networking of franchisees across the country sharing fashion trends and what's working.
Advertising and Promotion Watch: McDonald's Monopoly is Back
This month sees the return of a venerated promotional campaign, McDonald's Monopoly. The promotion first began in 1987, and in the last decade has become an almost yearly tradition. Each year, certain McDonald's products come with Monopoly game tokens, each with either a space from the Monopoly board or an instant win prize for items such as a small fries. Larger prizes are won by collecting all of a group of Monopoly properties, usually three, but sometimes two (Illinois Avenue, Indiana Avenue and Kentucky Avenue, for example). Each group of properties have one whose piece is much rarer than the others; for most of the groups, it's the last alphabetically (Kentucky Avenue for the red properties, Ventnor Avenue for the yellow), but for the dark blue, it's Boardwalk, as it is the last and most expensive property on the board. More recently, McDonalds developed an online counterpart to its in-store Monopoly game in which customers can roll virtual dice, or more recently pick one of three chance cards for various prizes.
How this Coaching Franchise has Created Better Lives for Hundreds of Franchisees
First off, we provide an industry-unique, 100% money-back guarantee on all our initial coaching services. We believe in eliminating any financial risk on the part of our clients. Our referral sources love that guarantee as well and are comfortable sending their clients to our coaches. We have a proprietary ROI Calculator each of our small business clients can complete BEFORE engaging us in any of our six coaching services. The client provides all the data to compute their projected and conservative ROI. Typically, clients project a 5-15 times return on their initial investment. In actuality, because our coaching services are so affordable (on average only $3,000 per year), clients often experience and gain an even much higher ROI after year one, year two, and beyond.