The American Dream is NOT Out of Reach!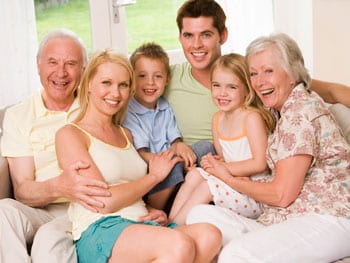 According to a CNN article published on June 4th, 2014, the American Dream is officially "out of reach." CNN fielded a poll which asked people whether the American Dream -- however the respondent chose to define it -- was attainable. 59% of people responded that it was, in fact, unachievable.
In the definition of the American Dream by James Truslow Adams in 1931, "life should be better and richer and fuller for everyone, with opportunity for each according to ability or achievement" regardless of social class or circumstances of birth.
The issue at hand is that Americans are looking in the wrong places for the dream. Too often in today's society, people expect that the dream is simply going to be set out in front of them. This has never been the way to get ahead, and for that reason "opportunity" seems further and further away.
There are many ways for a person to succeed. That being said, all the paths begin with the ability to look at oneself in the mirror and realize that the person looking back is the only one who can lead the charge toward the dream.
If you're part of the 41% who believes that the dream is attainable, thank you as you're likely to be one of the Americans that continues to lead this country toward economic prosperity. For the 59%, it's time to take a look in the mirror.
Beware of Franchise Scams
A franchise is only as good as its brand name, which eventually determines the performance and success of other franchisees within the system. Aside from happy franchisees and a strong brand, another indicator of a strong franchise is one that utilizes a broad recruitment process, which at some point replaces the selling process so only the best prospects gain entry into the system.
How to Read the Franchise Disclosure Document and Red Flags to Look For
This webinar is designed to help you learn how to choose a franchise wisely. Your selection process should consist of thorough research, analysis, and focused investigation. Understanding how to properly read and analyze the franchisor's required documentation, the Franchise Disclosure Document (FDD), is one of the most important activities you will perform in your franchise selection process.
The Best Senior Care Franchises
Before we get to the individual business profiles, however, a quick background on what senior care and home care businesses do and why they serve such an acute need: An increasing number of elderly Americans want the opportunity to remain at home as they age. Unfortunately, to do so, many of these individuals require personal assistance beyond what their families can provide. The best senior care franchises and homecare franchises manage to meet this need cost- effectively -- to the great relief of worried family members -- by providing compassionate non-medical care, such as transportation assistance, light housekeeping, meal preparation, companionship, assistance with taking medication, and, in certain cases, medical services.