The American Dream is NOT Out of Reach!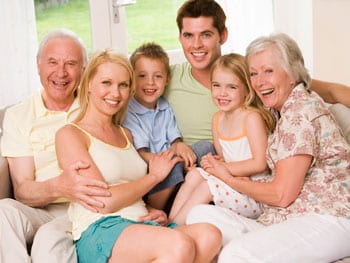 According to a CNN article published on June 4th, 2014, the American Dream is officially "out of reach." CNN fielded a poll which asked people whether the American Dream -- however the respondent chose to define it -- was attainable. 59% of people responded that it was, in fact, unachievable.
In the definition of the American Dream by James Truslow Adams in 1931, "life should be better and richer and fuller for everyone, with opportunity for each according to ability or achievement" regardless of social class or circumstances of birth.
The issue at hand is that Americans are looking in the wrong places for the dream. Too often in today's society, people expect that the dream is simply going to be set out in front of them. This has never been the way to get ahead, and for that reason "opportunity" seems further and further away.
There are many ways for a person to succeed. That being said, all the paths begin with the ability to look at oneself in the mirror and realize that the person looking back is the only one who can lead the charge toward the dream.
If you're part of the 41% who believes that the dream is attainable, thank you as you're likely to be one of the Americans that continues to lead this country toward economic prosperity. For the 59%, it's time to take a look in the mirror.
Quantifying Yelp's Impact on the Restaurant Industry
Luca studied the effects of Yelp ratings on the revenue of restaurants and discovered several interesting findings. Studying the relationships of restaurants' revenues to their Yelp reviews in Seattle over a period from 2003 to 2009, he found a significant relationship between a restaurant's average rating and revenue. One star's worth of improvement on Yelp leads, he found, on average to an increase of between 5 and 9 percent in revenue. The average rating is more important than the review, as many Yelp users are overwhelmed by the sheer number of reviews on manyrestaurantpages and find it easier to consult the star rating. Luca also found two features which exacerbate the effect on revenue Yelp has. First, the more reviews a restaurant has, the more impact an increase in its Yelp rating will have on its revenue. Second, the more reviews by Yelp "elite" members, the more impact; "elite" reviews have almost twice as much impact as other reviews.
Time Saving Tips for Franchise Shoppers
Time is a precious commodity these days and although buying a franchise is a time consuming process, there are ways to cut to the chase. Of course you should do your due diligence, but first make sure you're focused on viable choices. Here are some tips to quickly identify the best franchise opportunities for you so no time is wasted.