Why Franchises Are More Supply Chain Friendly Than Independent Businesses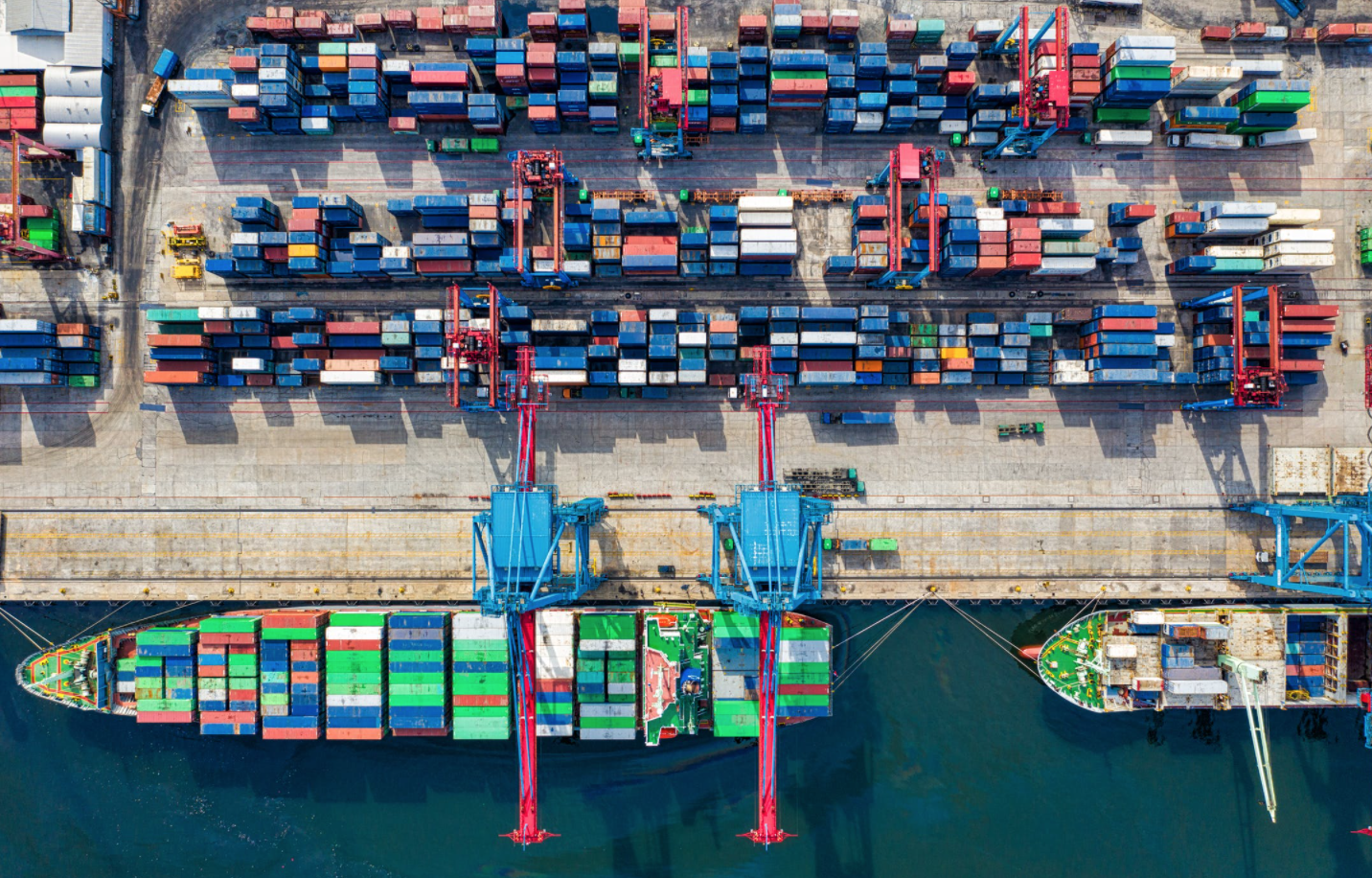 Nothing happens in a vacuum in the franchise world.
Every action has its consequences, and oftentimes it takes longer for those changes to come to fruition than we'd like.
One of my coworkers' family owns a number of franchise businesses, one of which is a Tribos peri peri chicken restaurant. Their seasoning is the cornerstone of their brand and a key reason their food is so tasty.
But because of the pandemic's devastating impact on the supply chain, with all the shortages, backlogs, delivery delays and logistical dislocations, their pepper ingredient that used to be four dollars a pound is now fourteen dollars a pound. Yikes.
Now, can you imagine how much harder this problem would be for your business if you weren't a franchise? Double yikes.
In this article, we're going to educate you on the supply chain benefits of the franchise model. They're not one hundred percent immune to economic shifts, but the competitive advantage is hard to access when you're rolling solo as a business owner.
The Franchise Advantage
Supply chain access and sustainability is among the greatest benefits of the franchising system. Many successful brands either own or are highly integrated into their supply chains. This means they have latitude and priority to assure that their franchisees are provided with quality products that are delivered consistently and affordably.
Now, does working with a franchise become a complete antidote to supply chain problems?
Not necessarily. But when you're a franchisee, the goods are provided to you from these third party vendors that are tested and vetted in franchises. Franchisors buy in bulk for dozens if not hundreds of their franchisees at a time. Whereas if you're a local business trying to buy, say, avocados, and going up against Chipotle, you have an uphill battle. That huge band has much more purchasing power than your little shop.
Industry Wide Shortages
Supply chain economics impact more than just food. Fitness brands have been struggling with a barbell shortage, of all things. Fox did a report last year how buying dumbbells and weights was becoming more of a heavy lift. Weights were becoming increasingly harder to find, as more people bulked up on home gym equipment as the world spent more time at home during the coronavirus pandemic.
Imagine that it was your business. Say you opened your own spin studio that was not part of a franchise system. Getting twenty five exercise bikes isn't something you can just snap up in a week. During the height of the pandemic, fitness equipment like weights and bikes were often backordered for sixteen weeks, which made it hard to open new locations.
Thankfully, franchisors can help provide that equipment. It's not only in their contract, but it's in their best interest. Franchise organizations provide the backbone to be successful rather than having owners do it themselves. This not only strengthens the organization but also brings them a stronger caliber of potential franchisee owners.
Mitigating Supply Chain Problems
Please understand, franchising is at its very simplest, a playbook. Franchising doesn't protect owners fully, but there is a mitigation factor. There's some protection available. It's a competitive advantage to be part of a trusted system.
Domino's, for example, currently operates 18 regional dough manufacturing and food supply chain centers in the country, according to a report from Inbound Logistics. As such, the franchisees exercise their option to obtain food products, supplies and equipment directly from the company. Events like the pandemic can certainly impact that process, but they're more insured against economic shifts than, say, a local pizza joint with three locations that has to broker their own supply chain relationships.
One franchisor said it best in the aforementioned article:
"While some new franchisees may not be totally aware of the value of an efficient supply chain. Some corporate managers don't appreciate what it takes to keep a distribution system running efficiently and economically, until something goes wrong. People don't care about the supply chain until they hear, sorry, we just ran out of turkey."
I'm reminded of the old joke, people only call the power company when the lights go out.
So what happens when it's not your house and it's your business?
Here's another example completely separate from the food industry. Recently during our webinar with Mighty Dog Roofing, we learned firsthand about the advantages franchisors bring to their business relationships.
Mighty Dog explained how their franchisees are preferred customers of their biggest vendors. With such a high account and preferences level, if there is ever a supply chain interruption, their brand gets priority, Compared to people much lower down on the supply chain, who lose out on those products and services when catastrophic forces interrupt the flow.
Wouldn't it feel secure to have that kind of organizational support? Especially during lean times?
Setting Yourself Up For Success
As our sister company Oakscale explained in their five pillars of successful franchises, with a scalable supply chain, franchisees must be able to economically and reliably source material for a brand's service or product throughout any market in which the brand intends to franchise.
Without accounting for those supply chain variables, you run the risk of your business becoming unbalanced.
Our recommendation is that you study up on the latest trends in supply chain shifts during these past two years. Harvard Business Review has a helpful deep dive on Global Supply Chains in a Post Pandemic World, and PWC also published a piece called How COVID-19 impacted supply chains and what comes next.
Take a look at those two resources, and as you read, just remember that as difficult as it sounds to be in business right now with all these supply chain issues, imagine how much harder it would be if you weren't franchising.
If there was ever a perfect application of the mantra, "you're in business for yourself but not by yourself," this would be it.
In a world where peri peri peppers went from four dollars a pound to fourteen dollars a pound, anyone who has the support of a franchise organization guiding their business every step of the way has a scalable competitive advantage.
Scott Ginsberg is Head of Content at FranchiseHelp. His favorite piece of the supply chain is anything that uses pallets.
Franchise Buyers Don't Need a Lawyer – Yeah Right!
These excuses are usually first heard when I meet with a franchise owner who is now asking for advice regarding their dissatisfaction with their franchise relationship. Too late. That is, sometimes it is too late to help them.
Don't Write a Business Plan
I've started and successfully harvested businesses. I've taught entrepreneurship for almost 20 years. As a part of my teaching and research I've written books and texts on how to write a business plan. I've read almost a thousand of them. Now I believe franchise companies can think differently about business plans.