Franchise Feature Webinar: How Mighty Dog Roofing Grew From 2-150 Units In 6 Months (Watch A Preview!)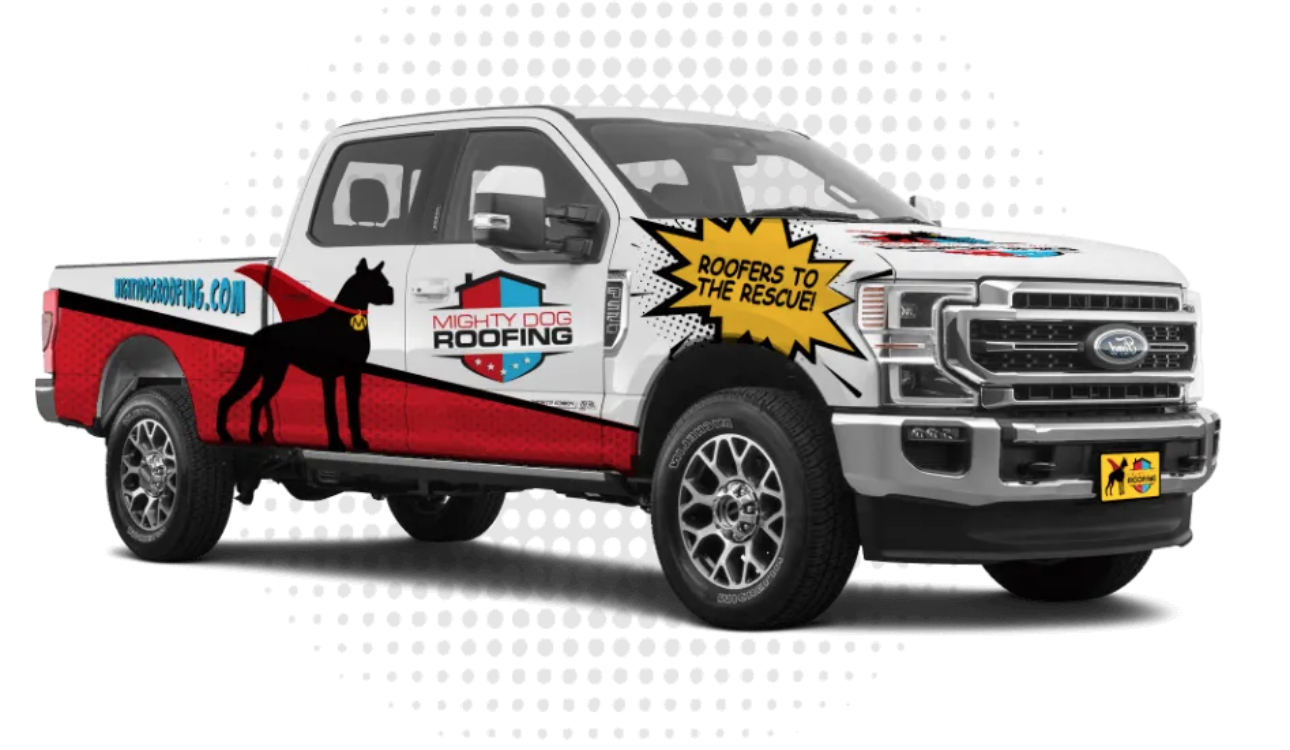 Here at FranchiseHelp, our mission to help interested franchisees find new ways to connect growing franchisors.
Recently we launched a pilot program of our new webinar product. We kicked off our inaugural presentation this September with Mighty Dog Roofing, the hottest new home services brand run by founders that have had deep success in the space.
We were overwhelmed at the approximately 200 interested people register to discover this brand that is the next rocket ship in the rapidly expanding home services franchise industry!
In case you missed the big event, here's the official trailer with some highlights:
What most impressed us about this Franchise Feature was Mighty Dog's leadership team. This is the third brand they have launched to success, and it is poised to be the biggest yet. The franchisor has created a massively sophisticated support system for every level of their franchisees' business. Franchisees also take advantage of the franchisor's cutting edge tech, which gives them an edge over the competition in an unsophisticated industry.

This business is high profit, low overhead, and can be run with only 2-3 employees. Several of the most successful operators are semi-absentee.
In case you missed the live webinar, we did record the session.

The full 60m recording is available on request!

Email

anna@franchisehelp.com

right now, and we'll connect you with their team so you can learn more about this awesome opportunity.
Be sure to stay tuned for our next Franchise Feature, where interested franchisees can find new ways to connect growing franchisors.
Franchise Disclosure Document for Dummies – Part 3
In Item 8 of the FDD, franchisors are required to disclose designated and approved suppliers, franchisees' mandatory purchases, and any rebates they receive from vendors as a result of franchisee purchases.
Why I Have an Issue with the Forbes Franchise Rankings
The 5-Year Growth Rate and 5-Year Franchise Continuity are both great independent metrics of how a franchise is doing on average. As a potential franchisee both of these statistics are vital for selecting a franchise - you want to select a franchise that will provide you with a high return on investment and which will survive in the long run. I think these are, as FRANdata and Forbes suggested, two of the biggest (if not the two biggest) and most obvious metrics for whether or not a franchise is a "good" opportunity for a franchisee. But how do you use these to determine which franchise is BEST? This is the fundamental difficulty in coming up with a ranking system - it isn't the difficulty in separating the good from the meh from the bad - it's separating the great from the good and the best from the great. In the case of these rankings I found it to be pretty difficult to comprehend how they differentiated between the top ranked franchises. For instance, if you look at the difference between Discover Map (Forbes #4), Just Between Friends (Forbes #5), & Seniors Helping Seniors (Forbes #6) they all have extremely close continuity ratings and substantially different growth rates. In fact, in the case of these three, the overall rankings are opposite the growth rate rankings. Seniors Helping Seniors is ranked at the bottom of these three franchises despite having a growth rate that is 31 percentage points higher than Discovery Map and a continuity that is only 2 percentage points lower. This suggested to me that continuity was viewed as the dominant factor. But that logic didn't hold for the rest on the "Economy Class" Top 10, as BrightStar Care (Forbes #7) had the same growth rate as Pop-a-Lock (Forbes #8) but a continuity rate that was 12 percentage points lower. These comparisons show that these were not the only two factors that went into the rankings, which is understandable, but no other factors that are explicitly listed in their results seem to be major factors.
10 Marketing Terms Your Audience Hates
This just means you follow the best methods in your industry. But in some industries, those methods are not even defined. Plus, it reeks of pretentiousness – and that's reason enough to eliminate it from your marketing vocabulary.