American Family Care
Franchise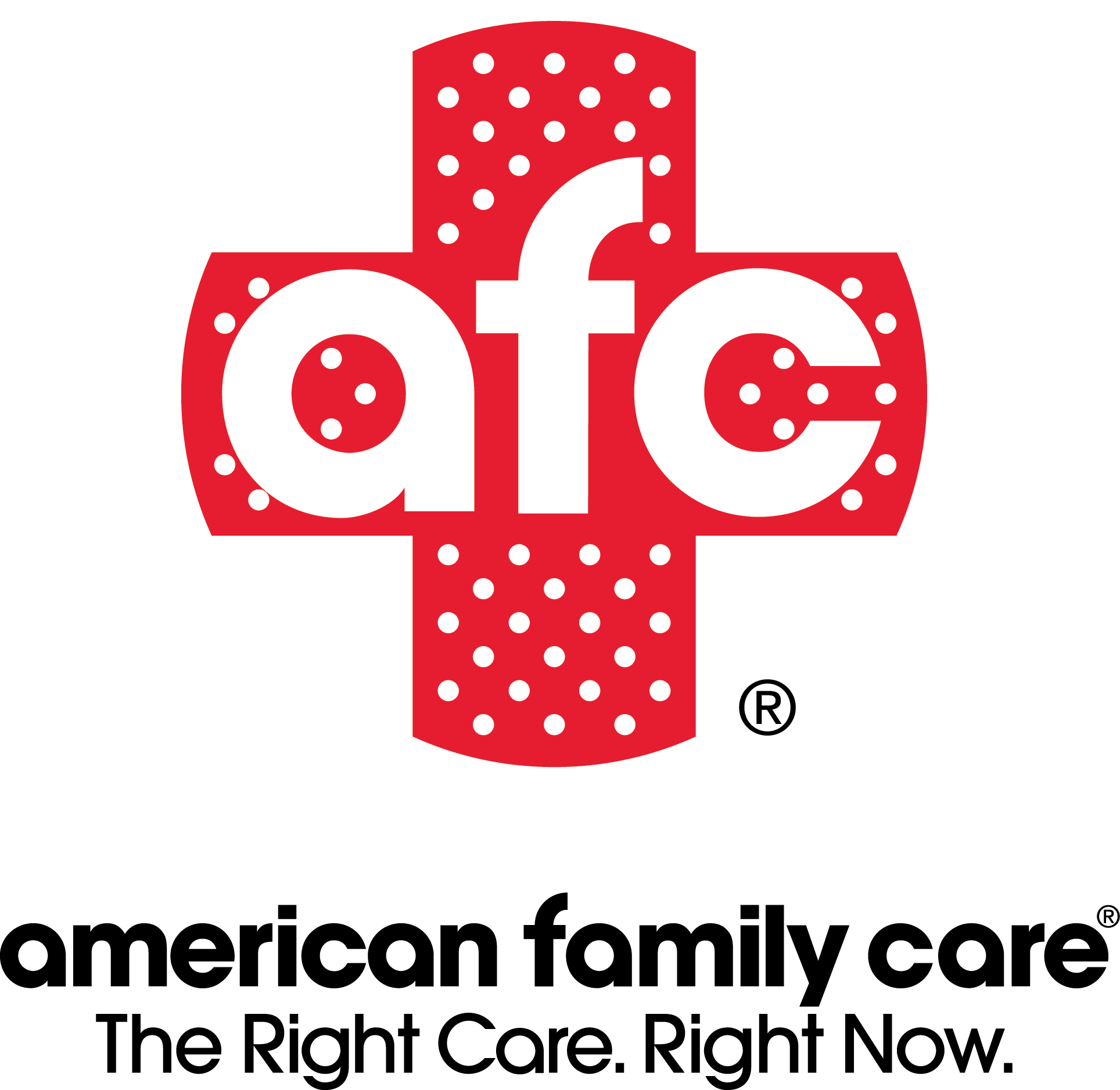 American Family Care is the nation's oldest, largest and fastest growing urgent care franchise. AFC provides urgent care services for patients who need more than a clinic but don't want to wait in an emergency room.
| | |
| --- | --- |
| | $550,000 |
| Net worth required | $1,200,000 |
| Investment | $883,500 - $1,362,000 |
| | $60,000 |
| Royalty | 6.0% - 7.0% |
| Units in operation | 148 |
| Founded | 1982 |
| Franchising Since | 2011 |
Own an American Family Care Franchise - Questions & Answers
What is it?
Non-hospital medical and healthcare facility franchise
Offers high-quality medical services without need of an emergency room
Seeks to lower healthcare costs by focusing only on needed care
How does it make money?
Paid by insurance for patients with coverage
Some services may be paid out-of-pocket
Insurance co-pays
Who is it for?
People who seek to help others while building a profitable business
Someone who can manage a high-volume healthcare clinic and employees
What would you do as a franchisee?
Open and oversee operation of a healthcare clinic
Hire doctors, nurses and other healthcare professionals as needed
American Family Care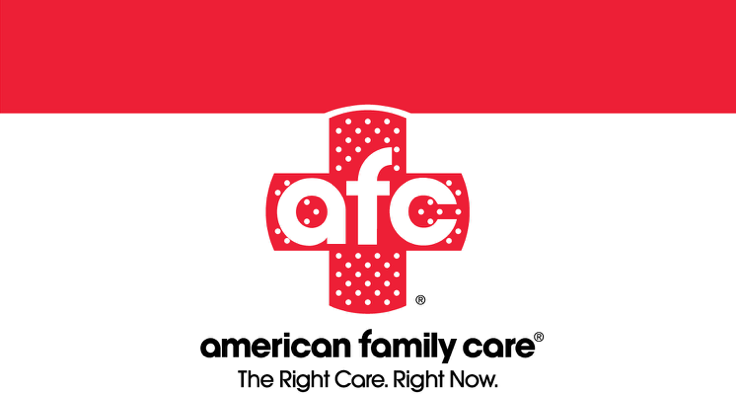 About Us
The first American Family Care Clinic (AFC) was opened in 1982 by D. Bruce Irwin, M.D. Since then, our model of "putting the patient first" and providing an alternative, non-emergency room option for urgent care has made us an industry leader and a patient favorite at our clinics throughout the country. Nearly 3 million patient visits American Family Care per year, and we boast over 3,000 employees. All AFC centers provide access to primary care, urgent care, minor emergency treatment, and occupational medicine.
We are:
#1 in Primary Care in Alabama and the largest independently owned urgent care company in the world.
Positioned as a unique provider in this rapidly growing industry
AFC fills a void for patients who need more than a clinic but don't want to wait in an emergency room
The nation's oldest, largest and fastest growing urgent care franchise
Our Customers
AFC clinic serves the market with walk-in treatment of most urgent care needs.
AFC provides urgent care services are for patients requiring immediate care.
AFC can treat most illnesses and injuries that would be treated normally in emergency rooms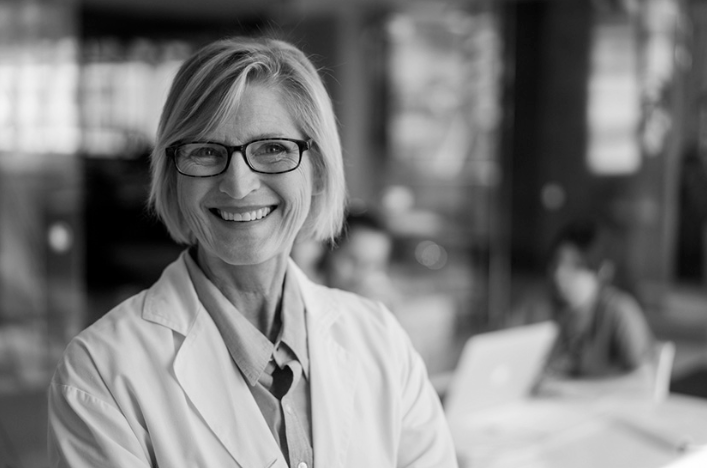 TRAINING IS CRITICAL TO BUILDING A SUCCESSFUL FRANCHISE
Whether you're a new or experienced owner of an American Family Care franchise, proper training is one of the most important components of making your business successful. AFC works to provide high-quality franchise training and support to introduce new owners to our business, as well as ongoing training to ensure continued adherence to best practices.
For New Owners
Once your franchise is awarded, you will begin our pre-opening process.
This process includes important tasks for opening your franchise which are tied to crucial training objectives. Training in our time-tested methodology and culture will begin on day one, and continue through a two-and-a-half-day corporate training experience in Birmingham, Alabama. Your initial training will culminate in an on-site visit by one of our experts to ensure that you're correctly applying everything you've learned.
Ongoing Development
Training doesn't end after you open your business.
We believe that the entire AFC team benefits when training and professional development occur on a regular, ongoing basis. That's why we offer continued education via access to conferences, webinars, conference calls, written modules and other media so our AFC franchise owners can learn according to their own schedules. We also provide module-based training to our center staff so that they can enhance their skills and continue to deliver the level of excellent patient care that AFC clinics are known for.
Ideal Candidate
Starting a business is a demanding endeavor no matter what industry or opportunity you are considering. AFC strives to make the process as simple as possible for all our franchisees. One way we try to make things easier is by helping our prospective franchisees decide early on whether this is the right investment for them. We will work with you throughout the discovery process to determine whether our opportunity is right for you, and in the meantime, you can check out the "Characteristics of a Successful AFC Franchise Owner" below to see if you have what it takes.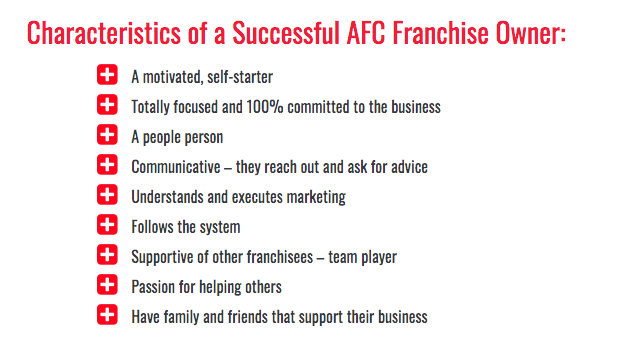 If so, request more information today and learn more about how our opportunity can benefit you!
Is this your franchise?
Contact us to unlock your franchise's page to add content and get leads!