SIGNAL is a premier security service franchise that provides mobile patrols, alarm response, dedicated (standing guard) security, concierge officers or front door staff, special event security, asset protection, and more to residential, commercial, and industrial clients nationwide. They use cutting-edge technology and training to ensure that franchisees are fully supported. Don't miss out on this opportunity, join the team today!
| | |
| --- | --- |
| | $25,000 |
| Investment | $25,000 - $100,000 |
| | $70,000 - $150,000 |
| Royalty | 9.0% - 11.0% |
| Offers Financing | Yes |
| Units in operation | 156 |
| Founded | 2003 |
| Franchising Since | 2008 |
Own a SIGNAL Franchise - Questions & Answers
What is it?
A premier security service franchise that provides mobile patrols, alarm response, dedicated (standing guard) security, concierge officers or front door staff, special event security, asset protection, and more to residential, commercial, and industrial clients nationwide
Offers customized security for home, office, schools and other facilities
How does it make money?
Customers pay directly for security services
Fees depend on the range and scope of security personnel required
Options for sales of vehicle-supported patrolling or foot patrolling
Who is it for?
Someone who has leadership skills and moves with commitment and passion
Someone who has a growth mindset and the ability to motivate a team
Someone with a positive attitude and forward thinking
What would you do as a franchisee?
Hire, train, and manage the necessary personnel to carry out security services as requested by clients
Oversee the day-to-day operations of the franchise including management, marketing, and finance
Network and market within your community to grow the SIGNAL brand
SIGNAL
Own a Business that Makes a Difference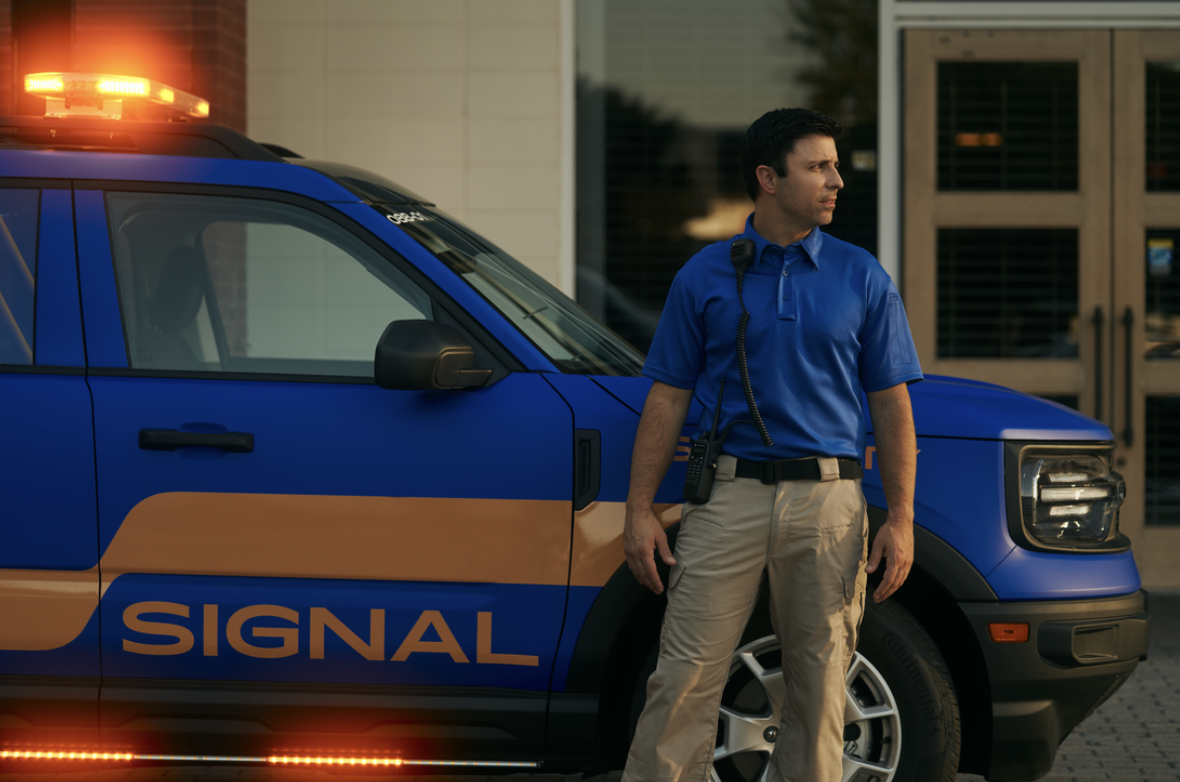 About Us
SIGNAL is the #1 provider of physical security and mobile patrols in a variety of property segments. We've achieved this success through local franchise ownership, technology, and a national brand presence supported by headquarters, called the Franchise Group. In franchising, a local entrepreneur is in business for themselves, but not by themselves. With a team of 55+ highly-engaged staff at the Franchise Group, SIGNAL franchisees have access to business coaching and support in marketing, sales, operations, technology, payroll, billing, compliance, and accounting. We were founded in Omaha, Nebraska in 2003 and launched our franchise offering in 2008. SIGNAL now has over 140 owners operating in 400+ territories in the USA, Canada, Australia, and the United Kingdom.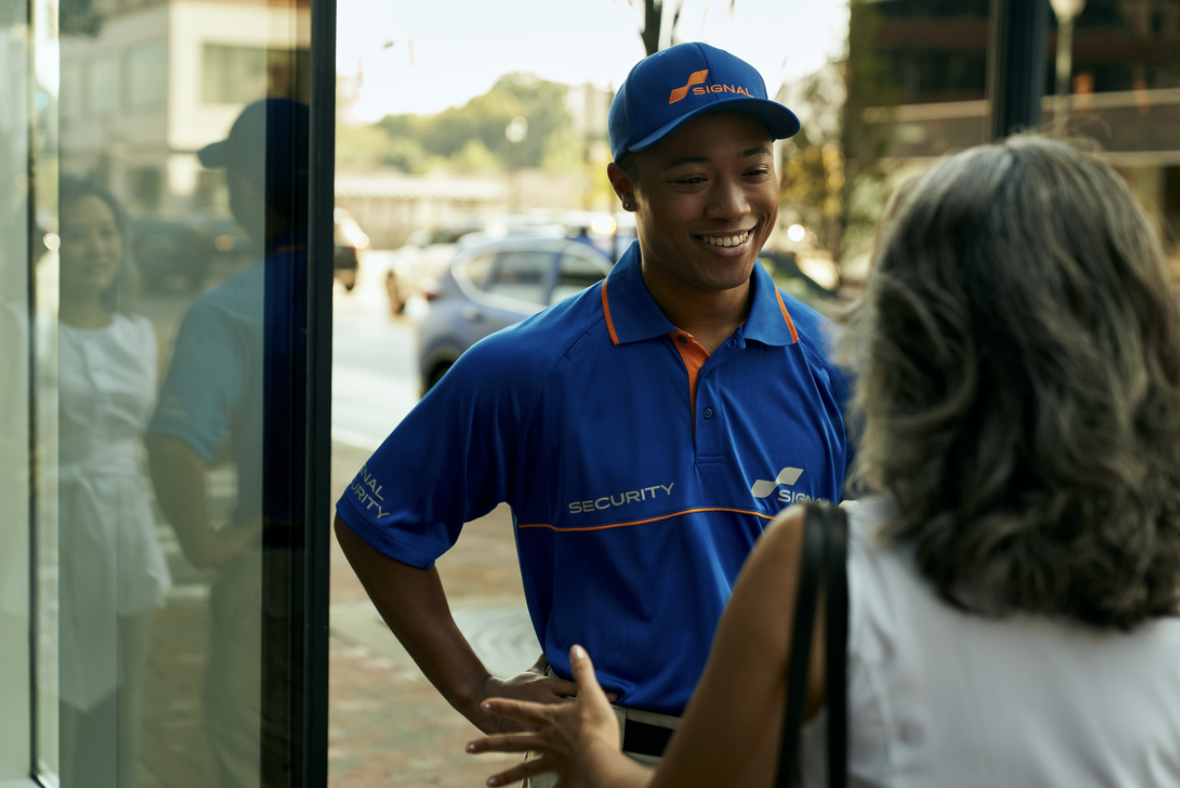 The vision of SIGNAL is to provide an innovative approach to security services for residential, commercial, and industrial clients based on a fundamental belief that safety is a basic human right and need. Our vision statement is "we're here to provide peace of mind to pursue your passion in life." What this really means is that we recognize our clients have a purpose, which they can only fulfill if their physical environment is safe and secure. A healthy and safe environment gives neighbors and local organizations the opportunity to prosper.
Opportunity Description
As a Franchise Owner, you will have control of your career and wealth generation. Earn what you put in and invest your time to benefit your legacy. The SIGNAL niche starts with mobile patrol services in the multi-family industry to help get your business off the ground and profitable on a solid foundation. From there, continue expanding your team and client base to become a business whose reputation is built on the highest level of service in the industry, verifiable technology, and a company that lives peace of mind.
Types Of Services
Our franchises pride themselves on offering customized security solutions for every property. Our signature service is mobile patrols, but we also provide alarm response, dedicated (standing guard) security, concierge officers or front door staff, special event security, asset protection, and more.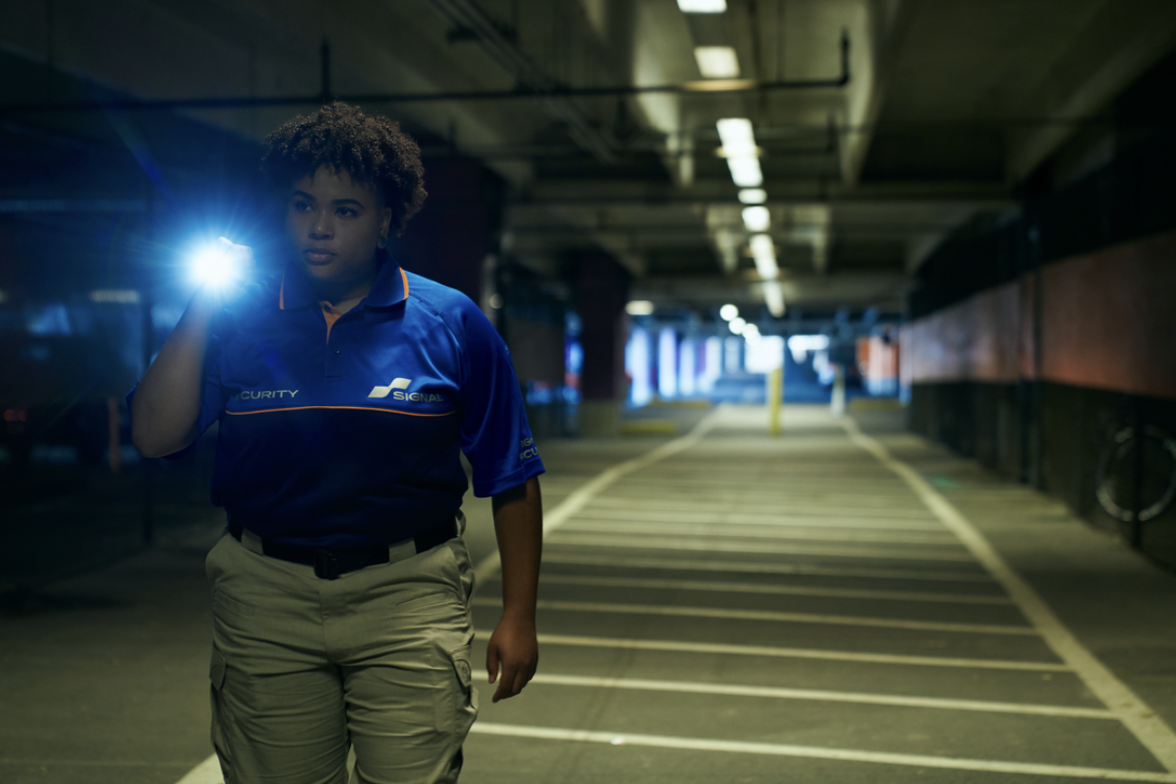 Why SIGNAL?
Technology

: Our technology stack provides you with all the pieces you need to run your business. From publishing your website, new lead management, invoicing, and payroll, our teams help run and integrate these systems so you can focus on your business.

Sales and Marketing Support: With our proprietary sales methodology, marketing, telemarketing, and branded materials, you can be confident in going out to win contracts and build your business.
Training and Recruiting: We have built tools for your immediate use that include our Online training platform, our Officer Brand Experience program, and other processes to help you recruit and retain the best talent.
Operational Processes: Operations is all about managing and optimizing your fleet and officers. We train you on how to use this tool to your benefit and ensure that your service levels are the highest in your market.
Key Performance Indicators: We have built the business on some key metrics to help you maintain profitability and efficiency. These rules help keep your financials in line with easy-to-remember sayings.
Administrative Excellence: Because our platform works to track your contracts from beginning to end and your employees from hire to exit, it's easier to ensure accurate financials. Our team assists in payroll, billing, collections, and even offers a lending program.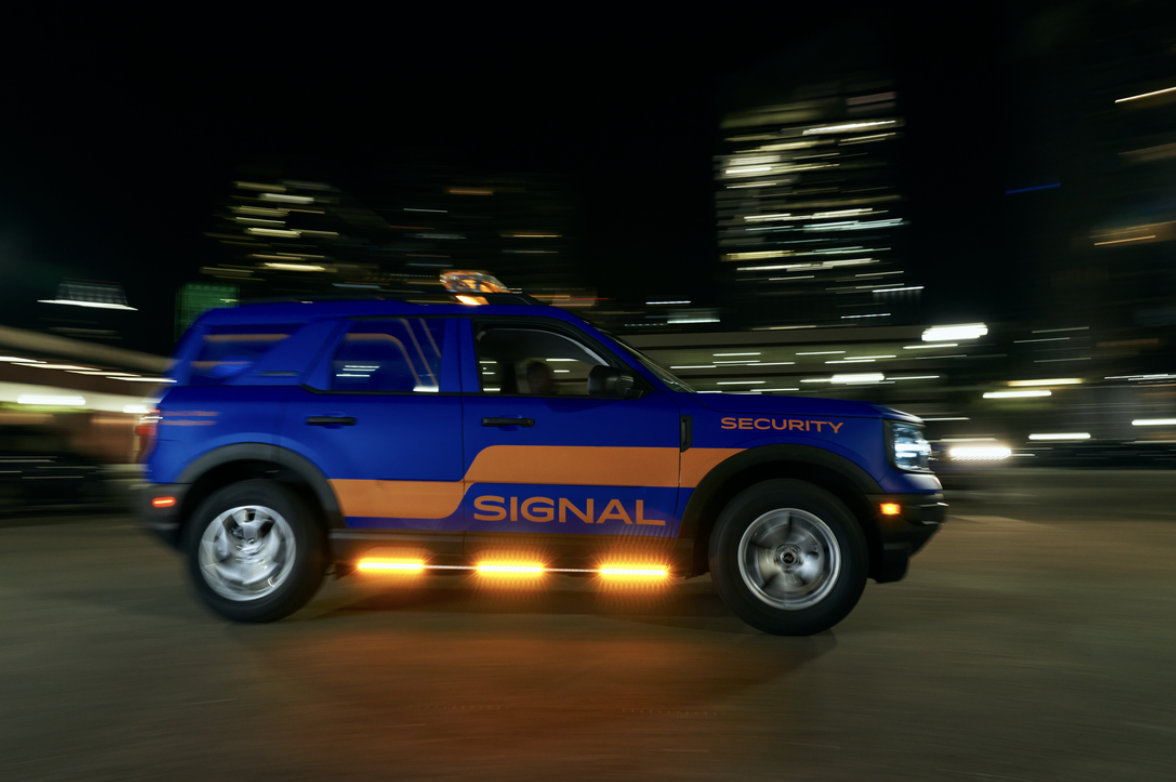 Edge Technology Platform

Operations Management

:

Creation of contracts, scheduling of shifts and patrols, reporting, analytics, incidents, and more

Employee Management: Officer Smartphone app, reporting tools, GPS, NFC tokens, time off requests, and more
Administration: Invoicing and Payroll supported within the same system
The Industry
What do people really want from a security company? Peace of mind. Security matters to everyone who lives, works, plays, shops, and does business in our communities. Security is a needed, recession-resistant service, thereby creating the opportunity for our franchise partners to build sustainable and scalable businesses. We believe that through the services we provide, creating peace of mind is an opportunity without limits. It is an industry that our people are proud to be in.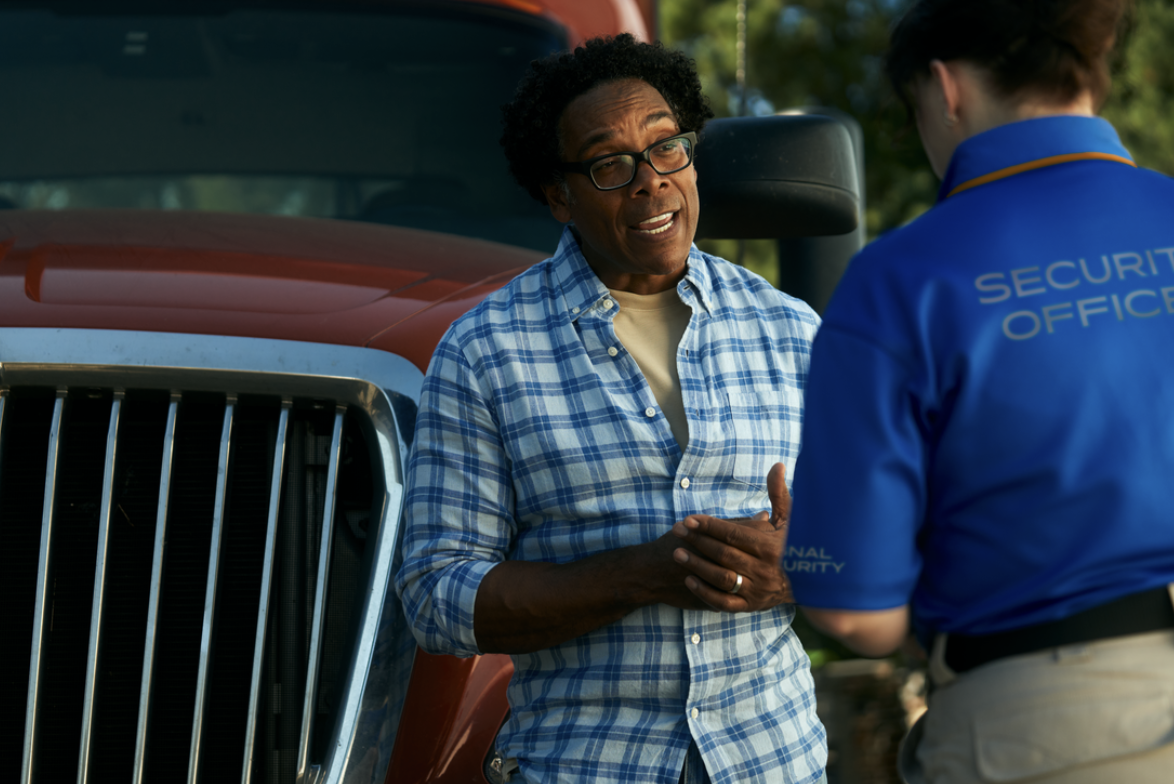 The security industry is made up primarily of large, global competitors and local sole proprietors. This leaves a large gap in the middle, and this is where SIGNAL finds its unique niche. While many providers of security were founded decades ago, SIGNAL was born during the technology age. Accordingly, our modern service model is centered upon cutting-edge technology and the people who use it. This is a modern approach to a very old, but growing, industry. And we are achieving success!
Our Ideal Candidate
We've found that the best business owners for our brand are those who portray the qualities of a Team Captain, much like a captain of a champion sports team.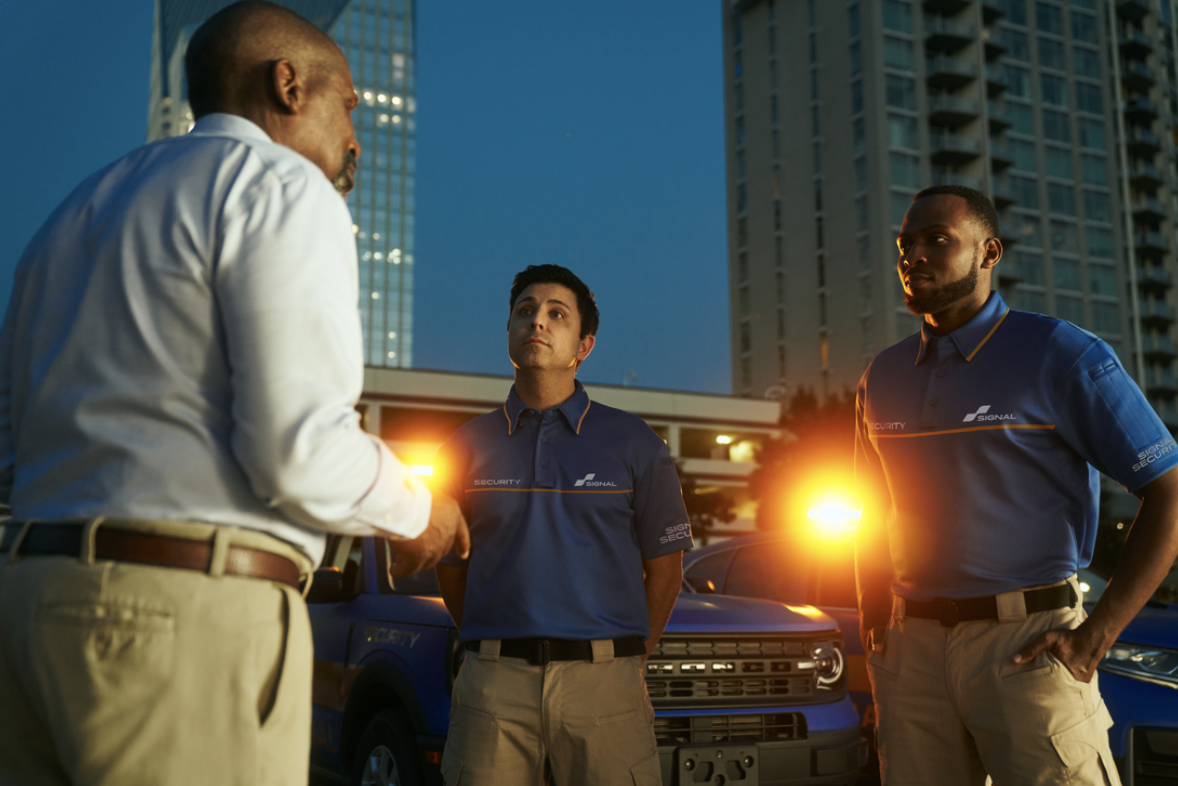 Growth mindset, leader, and motivator
Alignment with SIGNAL's Beliefs, Core Values, and Vision
Motivated by results and a drive for achievement
A communicator with a will to provide the best service
Ability and commitment to learn and use all the tools at hand
Pass a background check and credit check
Request More Information Today!
Is this your franchise?
Contact us to unlock your franchise's page to add content and get leads!