Surmesur provides the best value in made-to-measure menswear. As a boutique franchise, there are four different shopping formats: Surmesure Store (classic storefront), Shop-in-Shop (smaller store inside a larger retail outlet), Surmesur On the Road (Stylists come to you), and The Studio (online shopping software).
| | |
| --- | --- |
| | $150,000 |
| Investment | $225,000 - $350,000 |
| | $30,000 |
| Royalty | 6.5% - 8.0% |
| Units in operation | 17 |
| Founded | 2010 |
| Franchising Since | 2017 |
Own a Surmesur Franchise - Questions & Answers
What is it?
Custom, made-to-measure menswear with exceptional shopping experiences and best values
Tailored shirts and suits, offered at ready-to-wear prices
A concept to create a new market segment between off-the-rack stores and master tailors
How does it make money?
Tailor shirts and suits for men, sells accompanying accessories
Style consultation sessions
Designs wedding attire for grooms
Who is it for?
Entrepreneurs who want to make tailored menswear affordable and accessible
People who want an innovative business model to empower their community
What would you do as a franchisee?
Tailor custom shirts and suits for men
Hold consultation sessions for menswear
Design wedding outfits for men
Surmesur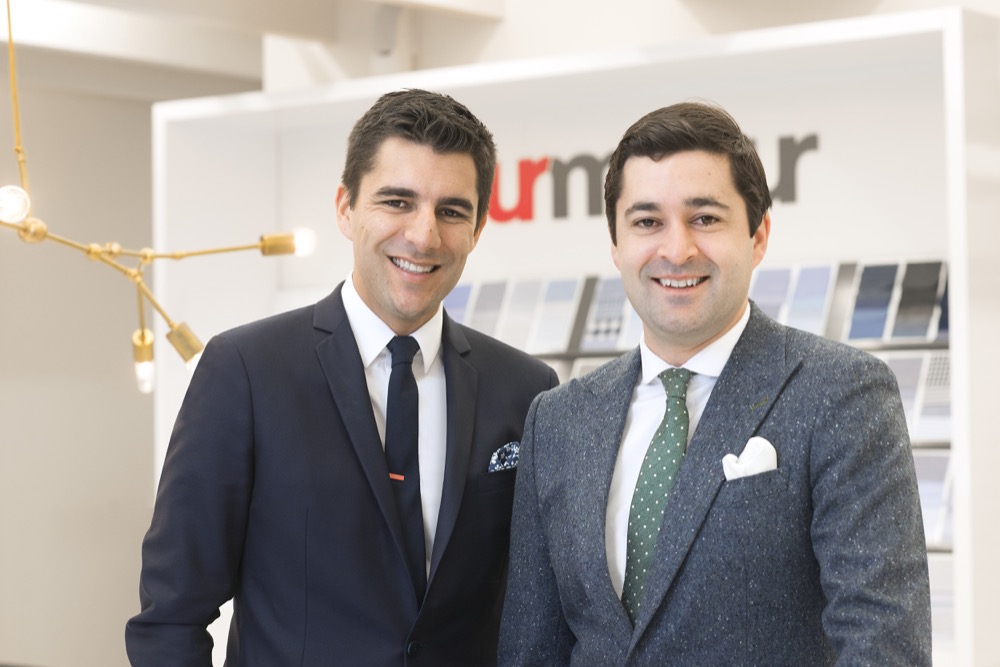 OUR MISSION
Surmesur is committed to providing the most exceptional shopping experience and the best value in custom, made-to-measure menswear.
THE CONCEPT
The idea behind the Surmesur concept was to create a new market segment between the familiar off-the-rack store as we know it and the services of a master tailor.
Surmesur presents an original and innovative concept that allows men to create unique, custom-made apparel according to their tastes.
With more than 8,000 high-quality brand-name fabrics, the possibilities are virtually endless.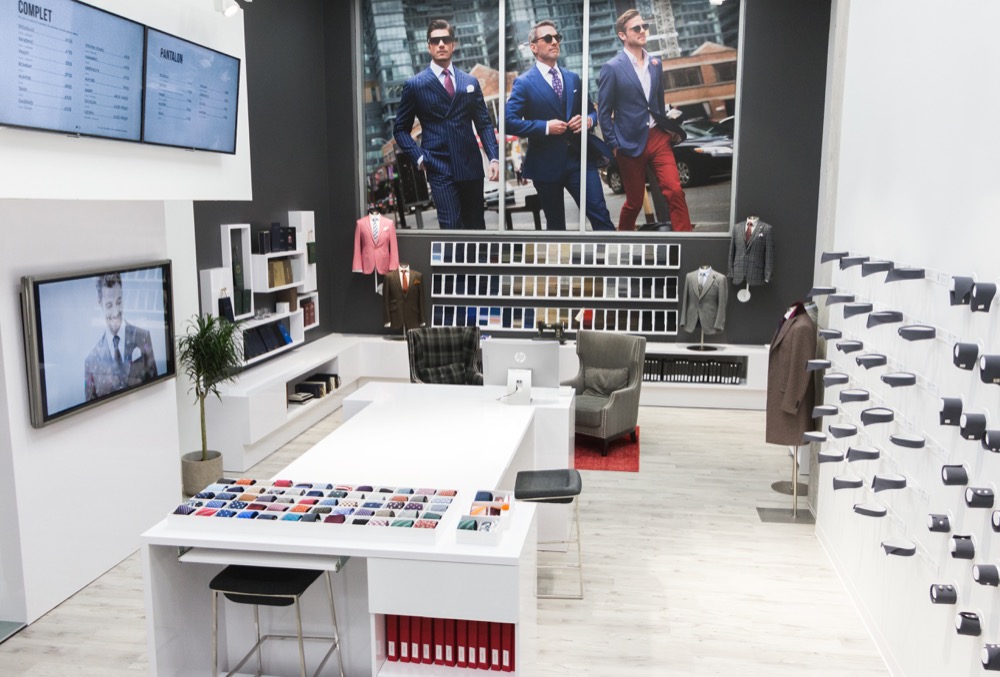 Because we want to be where our clients are, Surmesur offers a range of retail shopping formats to choose from:
Surmesur Store - This is your classic storefront location where we offer the signature Surmesur experience: Style Consultants help you design and order your made-to-measure clothing using state-of-the-art software, Measurement Specialists ensure the perfect fit, and expert tailors put the final touch on your custom creation.
Surmesur Shop-in-Shop - Otherwise known as a shop-in-shop, this is like a miniaturized version of a regular Surmesur Store located inside a larger retail outlet. It gives you the opportunity to enjoy the in-store Surmesur experience even if you don't live in an urban area with a full-fledged Surmesur store.
Surmesur On the Road - When you can't come to us, we come to you. Surmesur On the Road offers you the same distinctive products and services at your home or office, by appointment.
The Studio - Surmesur combines tradition and innovation by offering you the opportunity to create and order your made-to-measure clothing using our online creation software we call The Studio. Come see our Measurement Specialists to get measured, create your online profile, and place future orders from the comfort of home!
THE INDUSTRY
Surmesur operates in the evolving men's retail segment of custom, made-to-measure clothing.
Tailors have been around for centuries, providing a personal approach to customer service and offering high-quality products made of fabrics sourced from all around the world.
Too often, prohibitive costs have made tailored clothing accessible only to the elite classes of society. Surmesur democratizes made-to-measure menswear through mass customization.
OUR STRENGTH
Flexibility without inventory is everything combined with the right tools
By building a powerful, proprietary software program and solid partnerships with top-notch manufacturers, Surmesur is able to process thousands of custom items quickly and efficiently. Endless design options for suits, shirt and much more!
Surmesur's stores are located in the heart of major cities, close to their customer target: businessmen and professionals.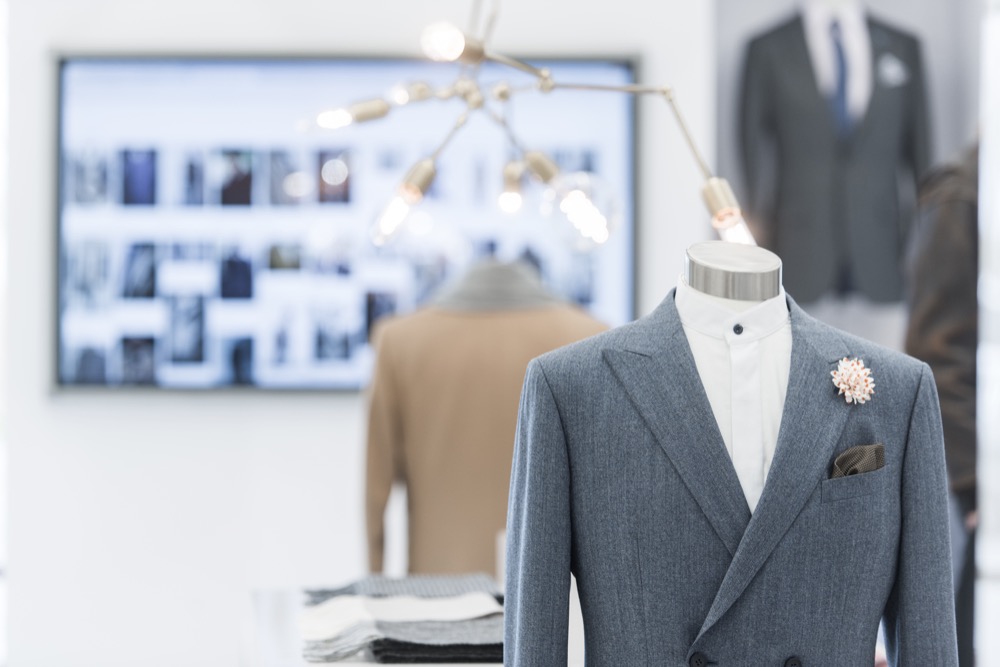 Is this your franchise?
Contact us to unlock your franchise's page to add content and get leads!