The Grounds Guys
Franchise

The Ground Guys® provide professional lawn care, landscaping, and snow removal to enhance and maintain the beauty of outdoor spaces for both residential and commercial customers. The Ground Guys® franchise owners and their families experience the lifestyle they've always desired full of freedom, flexibility and infinite possibility. They're not in the lawn care business managing people, they're in the people business handling lawn care, building connections with employees, customers, communities and other owners in The Ground Guys® system.
| | |
| --- | --- |
| | $50,000 |
| Investment | $82,820 - $202,470 |
| | $35,000 |
| Royalty | 5.0% - 6.0% |
| Offers Financing | Yes |
| Units in operation | 200 |
| Founded | 2010 |
| Franchising Since | 2010 |
Own a The Grounds Guys Franchise - Questions & Answers
What is it?
Professional landscaping, lawn care & snow removal for residential & commercial customers
Also provides fertilization, irrigation, lawn lighting, and management of water, snow, ice, weeds, and pests
The Grounds Guys benefits from being a member of the Neighborly family of home services brands, one of the world's largest franchise organizations
How does it make money?
Homeowners and businesses contract The Grounds Guys franchisees for ongoing, year-round maintenance work
Customers can also pay for one-time enhancements, upgrades, and projects like gutter cleaning
Who is it for?
Financially responsible and accountable individuals with an intrinsic drive for success
Entrepreneurs for whom the The Grounds Guys' R.I.C.H. code of values - respect, integrity, customer focus, and having fun - resonates deeply
Those who value industry recognition and rewards in selecting a franchise - The Grounds Guys has been ranked the top franchise in its category by Entrepreneur Magazine
People who want to launch a new business or convert an existing business into a franchise with The Grounds Guys
What would you do as a franchisee?
Travel to homes and businesses to provide grounds maintenance and related services
Hire and dispatch crew members to execute customer jobs as needed
Maintain and oversee dependable, professional pros who reflect The Grounds Guys' strong national and international brand reputation
The Grounds Guys
Head for Greener Pastures & Grow a Business You'll Love with The Grounds Guys®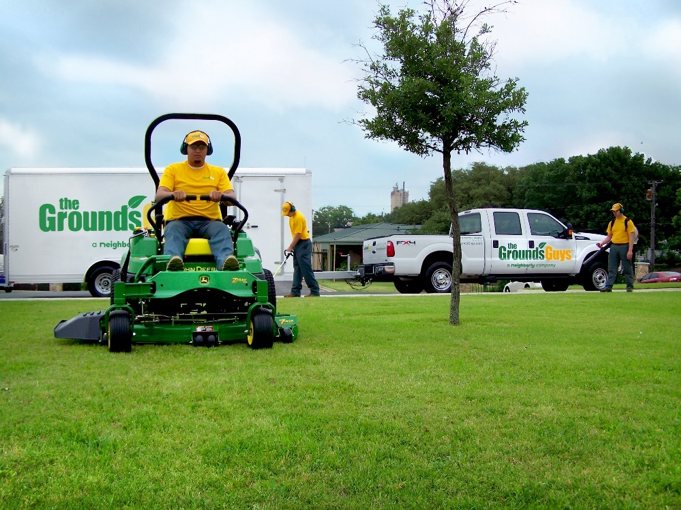 For all the corporate world has provided throughout your career, it cannot promise you the bright future you deserve – a future filled with freedom, flexibility and infinite possibility.
The Healthy Roots of Our Model
• A Recurring Customer Base - Where many home services require infrequent visits, quality lawncare services are performed weekly, giving your business the chance to capitalize on repeat business.
• You Lead People Who Care for Lawns - An executive ownership model, your role is to lead your team of lawncare professionals while building lasting relationships with home and business owners in your community.
• Year-Round Offerings - While lawncare is often your "bread and butter" service, you may offer a variety of seasonal services to keep both residential and commercial customers happy year-round.
• We Can Dig Deeper, Not Wider - With so many service verticals to choose from, you are able to provide multiple services to the same customer.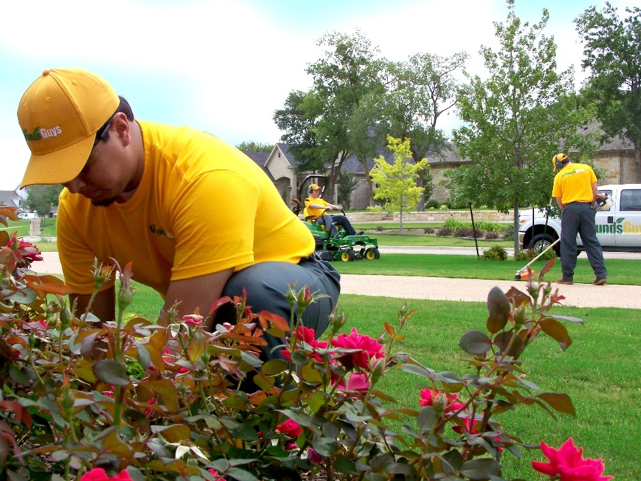 You Don't Have to Dig Deep for Bountiful Benefits
• Work/Life Balance - Enjoy a family-friendly work week, with limited on-call or emergency work.
• Simple Operations - We have a proven, customer service-focused model with few moving parts.
• Small Footprint - Franchise owners enjoy low overhead, as no initial office space is required.
• Prime Territories - We offer protected territories all across North America.
• Recession-Resistant - Regardless of the economy, grass will continue to grow.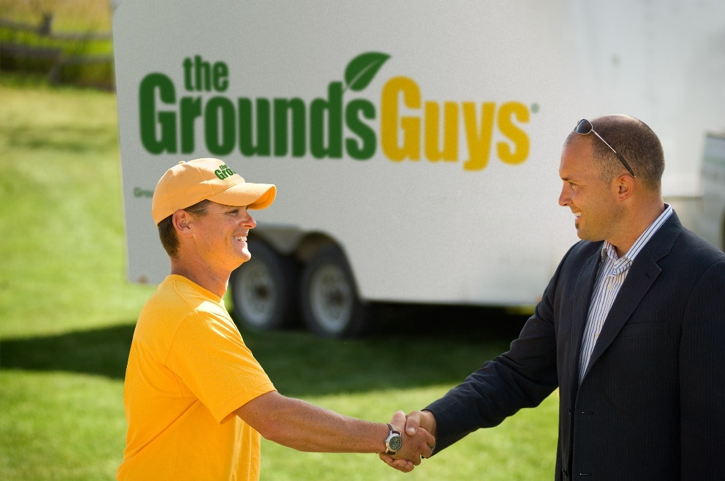 Your Business Support Starts from the Ground Up
From the minute you are awarded a franchise, your training and support system come to life. These are the support branches you'll likely lean on most.
• Sure Start Business Training
Our Sure Start training is a 4-6 week program combining classroom-style business operations, sales, and marketing training. You won't be mowing lawns, you'll be running a business, and we'll help ensure you know how.
• GG Pro Management Software
All-in-one tool to manage operations including frontline service and support, customer satisfaction, recruiting and retention, marketing and sales, and financial awareness of your unique overhead needs.
• Franchise Business Coach + Industry Experts
You'll have a business to run, and we have ongoing best practices to share. You'll receive visits from your seasoned FBC plus access to our staff of 30-yr landscape industry veterans for advice.
• Branded Marketing & Awareness
Customers enjoy the assurance that comes with hiring an internationally known brand. From our vehicles to tech uniforms, we look professional. And with a marketing machine in place, the brand is everywhere you turn.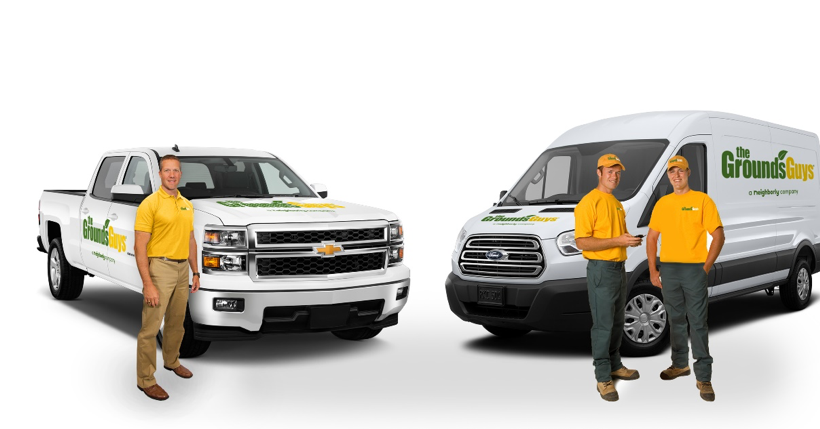 A Mind for Business Meets a Heart for Service
Let's face it. You've always had one of the nicest yards on the block. You take pride in the appearance of your home and your entire neighborhood. You and your family are already involved in the community, but always looking for ways to make a bigger impact.
While your job has afforded a comfortable life, it has come at the cost of a lifestyle you don't always have control over. You'd prefer to call the shots and put your business acumen to work for yourself.
Those that thrive within our system are process-driven and hardworking. They have experience developing and leading teams and have a knack for operations. They are generous with their time and resources because they realize these qualities always generate a return. These qualities are also inherent in born leaders – which our top-performing franchise owners can identify with.
What It Means to Be Neighborly®
Neighborly® is the guiding force behind the world's largest and fastest-growing family of premier home services brands. Nearly 1 million customers worldwide have been proudly served by a Neighborly brand every year.
With the largest national home services customer base in the industry, our franchise owners have the potential to cross-market to customers of the other Neighborly brands in their area.
Our more than 38 years of collective experience in the home services and franchise industries have empowered a growing network of like-minded entrepreneurs to achieve their dreams of business ownership and a more flexible lifestyle with our 22 award-winning brands. From plumbers to painters and everything in between, no one knows the Home Service Industry better than Neighborly.
Ready to Reconnect With Your Roots & Thrive In Business?
If The Ground Guys sounds like the opportunity you've been waiting for, learn more about the unlimited possibilities ahead.

Is this your franchise?
Contact us to unlock your franchise's page to add content and get leads!