Home Services Industry Analysis 2020 - Cost & Trends
Home Services Industry in 2020 at a Glance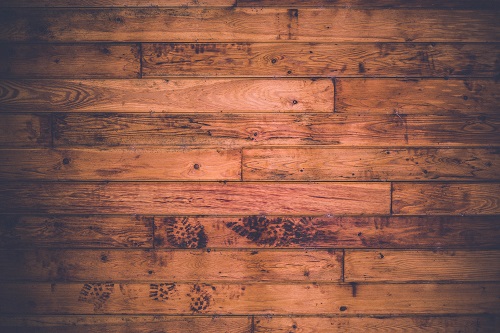 The home services industry constitutes businesses whose main purpose is working on residential homes, though some of these also take on commercial business. This includes plumbing, HVAC, flooring, landscaping, concrete, moving and storage services, and more. The industry is growing and with the explosion in online and mobile booking services major companies such as Google and Amazon are diving into the estimated $400 billion market. Indeed - Amazon Home Services covers more than 700 types of services!
Flooring
Floor covering sales in 2014 were over $19.5 billion, driven by a combination of renovation and repair as well as new installations. Still off the 2006 peak, but it was the third straight year of growth, with more expected.
Carpet is still the most popular floor covering for residential and commercial buildings, accounting for over 50% of the market. However, hardwood floors have been making a comeback over the last decade and industry participants expect it to continue.Other popular types of floors are ceramic tile and resilient flooring made of vinyl or linoleum.
| | |
| --- | --- |
| 2014 Market Share by Sales | % Market Share |
| Carpet | 44.9% |
| Rugs | 12.3% |
| Resilient | 12.2% |
| Tile | 12.1% |
| Wood | 9.9% |
| Laminate | 5.8% |
| Rubber | 2.8% |
Residential work accounts for sixty-five percent of carpet sales, with commercial making up the balance.

There are approximately 125k workers in the floor covering segment, projected to grow 5% by 2024.
Seasonality is an issue in the flooring business because most homes are sold in the summer, and the vast majority of flooring work is done immediately after a home is sold. Like other businesses in this sector, the flooring market is very closely tied to the real estate market, and when that market is faring poorly, so too will flooring.
Similarly, the commercial market, which is particularly important for wholesalers, depends on a low office vacancy rate, as it requires offices willing to renovate. Large home center chains like Home Depot and Lowe's are entering the industry and represent serious competition for specialized firms.
Plumbing/HVAC
Plumbing and HVAC, or heating, ventilation, and air conditioning contractors, are often grouped together as an industry. Plumbers install and repair bathroom and kitchen fixtures and may install gas appliances as well, while HVAC contractors repair and install air conditioning, furnaces and refrigeration systems. In 2014, the HVAC industry accounted for 292,000 jobs, expected to grow by 14% by 2024; the plumbing sector accounted for about 425,000 and is expected to grow 12% over the same time period. The industries combined accounted for $174 billion in revenue in 2014.
An ongoing obstacle for businesses in the industry is the lack of skilled professionals - hence the strong job growth estimates! Demand for services will come both from new buildings as well as older buildings with newly required higher efficiency standards. There is a tremendous opportunity in this field to update and retrofit house built in the post-World War II boom.
Examples of plumbing franchises include Benjamin Franklin Plumbing and Mr. Rooter. Service Tech is a common HVAC franchise.
Landscaping
The landscaping industry consists of about 93,000 companies in the United States combining for an annual revenue of about $50 billion and employing nearly 900k people. Residential landscaping services most often consist of mowing, clearing leaves, and chemical lawn care, while commercial landscape services also include mulching, flower-planting, pruning, and mowing. Margins are fairly low in this business because of very strong price competition.
The landscaping business tends to be seasonal, particularly for residential providers. While commercial clients may pay monthly, demand from residential clients tend to be greatest during the spring and summer months, depending on the local climate. Sometimes landscapers do snow removal during the winter to alleviate this. Although simple services like mowing tend to be consistent no matter the economic state, clients may opt not to use premium services if the economy is poor.
Two landscaping franchises are Clintar Landscape Management and the Ground Guys.
Concrete
Concrete contractors tend to be very local, rather than national, and there are several distinct specializations within the business. Residential contractors will perform all this work under one roof, but there will be many specialty concrete contractors within commercial construction.
As in other fields in this sector, new construction is absolutely essential for the success of the concrete industry – most of the business is tied to construction of residential and commercial buildings. Seasonality is an issue in areas such as the northeast with rough winter climates. Most of the work is in the warm weather months. Health hazards pose a concern, even more so than in landscaping, as silicosis from inhaling concrete dust, as well as accidents during construction are difficult to avoid altogether. The future of the industry hinges on development of new concrete technologies. Stronger concrete is being developed constantly and will be essential to continued growth.
Franchises in concrete include Precision Concrete Cutting and A1 Concrete Leveling.
Moving and Storage
The moving and storage business includes approximately 8,000 companies and generates about $12 billion in combined revenue. The industry has providers of several types, including national moving companies, short interstate moving companies, and local moving companies.
Most moves are done in the summer, leading this industry to be highly seasonal. Home sales are an important indicator of moving company success, as well as business relocations. Nationally, the economy has an impact, but local economic conditions can have a far more dramatic effect on regional businesses. Fuel and insurance costs can kill profitability. Competition comes from do-it-yourself rent a truck companies like U-Haul and man-with-a-van operators.
You can see home services franchises expanding in your area here.
Matt Sena is a writer and researcher, a co-founder, a former portfolio manager, a rider and a dad. He earned his MBA in Finance from Kellstadt Graduate School of Business while working at Goldman, Sachs & Co.
Hotel & Travel Industry Analysis 2020 - Cost & Trends
The travel industry is comprised of several different segments including hotels and other lodging as well as travel agencies. Within lodging there is a wide range of lodgings from high class full-service hotels, to no-hassle business motels, to resorts and campgrounds. Travel agencies coordinate flights, lodging, cruises and other types of trips to both retail and business customers and can be conducted at offices or out of the home. Partnerships between hotels and travel agencies are often crucial to the success of both.
Automotive Industry Analysis 2020 - Cost & Trends
Automobiles are complex machines that increasingly include sophisticated computers. They are absolutely essential to the majority of the working population, and are frequently a point of pride for their owners. They require both regular and emergency service, replacement parts, paint, cleaning, stereo system installations and a whole lot more.