Chocolate Industry Analysis 2020 - Cost & Trends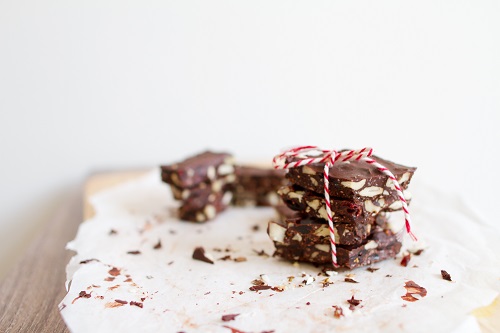 Do you love chocolate? Or do you just like it a lot?
If you answered "neither," you're in the minority. Most people either want to get a taste of that chocolate goodness, or just finished having one. Particularly in the western world and increasingly in the eastern, it is a hugely popular ingredient or main event for desserts and even meals.
Growth of the chocolate industry over the last decade has been driven in large part by an increasing awareness of the health benefits of certain types of chocolate and growing popularity in Asian Pacific countries.
This powerful growth in demand - both locally and globally - is poorly matched against an unpredictable supply. However, chocolate consumers are considerably price insensitive. Except in rare circumstances consumers are willing to purchase what they consider an "affordable luxury."
It's more than Kit Kats and Hershey Kisses.
Chocolate is one of the most popular and widely consumed products in the world, with North American countries devouring the lion's share, followed by Europe. The variety of chocolate products available is seemingly without limit, with the candy bars and cakes that we are all familiar with barely being the tip of the iceberg.
Chocolate is broadly classified by the amount of cocoa it contains. Milk chocolate accounts for more than 50% of all chocolate consumption but may contain as little as 10% cocoa. Hershey's milk chocolate has approximately 11% cocoa, with a whole lot of milk and sugar added in. Chocolate is considered "dark" if it has more than 60% cocoa.
Health Benefits
Dark chocolate is rich in antioxidants, which are believed to prevent or delay certain types of diseases, including cardiac disease. These perceived health benefits have been driving strong growth for products with the heavier cocoa weighting.
Instead of being something to avoid or consider a special treat, consumers are finding out that many diets and even doctors are recommending regular consumption of dark chocolate. According to Dr. Oz, dark chocolate "keeps you looking and feeling younger because it helps you control your blood pressure, avoid wrinkles, keep your skin younger and stay slimmer." A sweet treat that you can feel good about!
United States Chocolate Industry
Chocolate is the largest part of the $34.5 billion US confectionary industry. Confectionary products can be roughly described as "candy" or "sweets" - so inclusive of gummies, sugar cookies and even gum. According to the National Confectioners Association, chocolate sales account for a whopping $21.1 billion of that candy industry – over 60%!!
That revenue of $21.1 billion in 2014 was a 2.9% increase over 2013. The greatest growth was in premium products, which expanded 11%, and in dark chocolate products, which grew 8%. Sales were expected to grow another 6% by 2017 to $22.4 billion.
Seasonal candy is a major driver of the confectionary industry, and in 2014 accounted for over 21% of sales – over $7 billion. This includes holiday specific packaging, shapes, colors and even flavors tailored to occasion – religious, cultural and perhaps especially the Hallmark holidays. Year over year growth in this seasonal category was a healthy 8.5%!
Where can I get some?
It seems like...everywhere. Grocery stores are the largest seller, followed by mass merchandise outlets and convenience stores. While confectionary stores make up only 5% of sales, they are typically the purveyors of higher quality, niche products – which have been increasing in popularity as well.
| | |
| --- | --- |
| Where are you buying your candy? | % of Sales |
| Grocery Stores | 22% |
| Mass merchandise outlets | 21% |
| Convenience stores | 16% |
| Club stores | 13% |
| Drug stores | 9% |
| Confectionary stores | 5% |
| Value/dollar stores | 4% |
Supply
Over 70% of cocoa production takes place in West African countries, particularly the Ivory Coast and Ghana. The regions are politically unstable and production is frequently disrupted by fighting. While production has started to expand into more stable regions it has not yet become diversified enough to normalize the supply. About 17% of production takes place in the Americas (primarily South America) and 9% from Asia and Oceania.
And increasing production takes time! According to the International Cocoa Organization it can take a new cocoa plant 3-5 years to yield a crop. For many of the small, regional farmers that is too much time to invest without a return that may never come.
Global production of cocoa is currently forecast to decrease for the third year in a row – 2015/16 production is expected at 4.1 million tons vs. 2014/15 production of 4.2 million tons. 2013/14 production was 4.3 million tons.
Trends
Premium and dark chocolate are the strongest segments of the market in the United States in terms of growth, though not market share. Unique products and consumption experiences are keeping consumers coming back for more.
Globally the driver of growth continues to be changing tastes in Asian Pacific countries. As consumers in these areas grow more accustomed to "western" tastes, demand for chocolate has been booming. These changing tastes and an increasing per capita income in China, India and other nations of the region have some analysts predicting a 30% increase in global cocoa demand by 2020.
Opportunity
There are an abundance of chocolate franchise opportunities for the interested entrepreneur! Much of the variety comes from niche products such as chocolate drink fountains, premium selections or unique recipes.
Knowing your local market and providing a product or experience that can not be found is key to finding the right business. Name brands such as Fannie May Fine Chocolates are already known and popular in the market, but bringing something new like the Rocky Mountain Chocolate Factory that focuses on gift giving could be just the ticket. Check out a few of the franchises below!
Chocolate Chocolate Chocolate: Handmade chocolates made on site. Customers can see it happening!
Kilwin's Chocolates & Ice Cream: Handmade chocolates, hand paddled fudge and original recipe ice cream.
Chocolate Works: Variety! Bin after bin of gourmet chocolate.
Chocolate Apothecary: Chocolate products, a cafe, music and card/gift shop in a unique setting.
Sir Chocolate Gourmet Chocolate Fountain: Choice of franchising: Catering, retail and a retail-vending cart for special events.
Fannie May Fine Chocolates: Premium chocolate shop with signature products and packaging.
Butlers Chocolate Cafe: All things chocolate with a focus on delightful customer experience.
The South Bend Chocolate Company: Retail kiosks, Chocolate Cafe sites and Cafe Express coffee carts
Rocky Mountain Chocolate Factory: Gift giving focus!
Looking for more franchises? Take our franchise quiz here.
Pet Care Industry Analysis 2020 - Cost & Trends
There are over 300 million pets in America, and with the increased number of pets, this also comes with an increase in demand for products and services. This opens up so many more opportunities for investment.
Beauty Industry Analysis 2020 - Cost & Trends
It is every product and service dedicated to helping us look - and smell - the way we want, or the way we believe we should for professional reasons. And our definition of beauty is malleable and ever changing - providing never ending opportunities for the industry to innovate.