Senior Care Industry Analysis 2020 - Cost & Trends
Senior Care Industry in 2020 at a Glance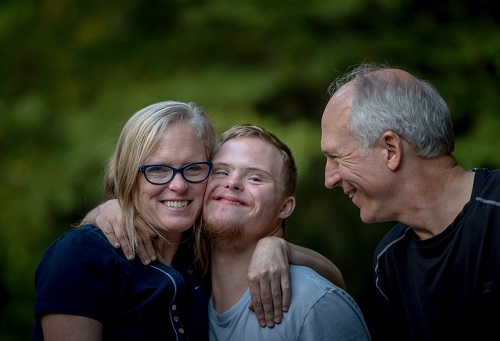 Thanks to the baby boomer generation born in the late 1940s and 1950s, the number of American senior citizens is growing. As the boomer population reaches age 65, the senior population is projected to reach 83.7 million – almost double the estimated number in 2012 and approximately twenty percent of the total US population. Roughly 10,000 people will turn 65 every day for the next 20 years! This increasing elderly population has and will necessitate more senior healthcare. In fact, one market research provider estimates that the global home health care sector, just one part of the overall industry, should see revenues grow to $300Bn in 2020 from $180Bn in 2014 - a compound annual growth rate of 8%.
The paid, regulated number of senior care service providers in the United States in 2012 was 58,500, servicing 8mm people.
Industry Background
Senior care as an industry picked up steam in the 1960s and 1970s with government support such as Medicare and the advent of the National Institute on Aging, and an increased number of older Americans needing care as the life expectancy continued to improve. In 1965, Medicare provided the elderly with federal money for home care, and it has been far and away the largest single source of revenue in home health care services. The rest of industry revenue is derived from private insurance, out of pocket costs, Medicaid and money paid from local governments.
In 2012 the majority of all senior care providers were for-profit - a change over prior decades. The industry as a whole employed 1.4mm people in that year. Because of its importance in the industry, the policies of Medicare have been closely linked to the industry's growth over time. Certain changes in the 1980s halted expansion of the industry, as did changes in the 1990s under the Balanced Budget Act. But each time, the industry rebounded relatively shortly after.
Because the majority of revenue for the industry comes from Medicare, Medicaid and private insurance, all of which set prices in the industry, competition between providers is not on price but reputation, name recognition, quality of care, word of mouth and referrals from medical professionals.
A Major Challenge: Qualified Employees
Possible difficulties business owners face in the industry include finding qualified registered nurses and home health aides. As the number of home health care businesses increase, the demand for qualified employees is high. Looking way back to the years between 1989 and 2004, the amount of workers tripled and was still not enough to meet demand. That trend is only getting worse with the Baby Boomers. Registered nurses in particular are retiring faster than newly trained nurses can replace them.
Industry Employment Table
| | |
| --- | --- |
| Employment Type | % |
| CNA | 33% |
| Resident Caregiver | 27% |
| Medication Aide | 19% |
| Other Nursing Staff | 2% |
| DON / Resident Services | 4% |
| Registered Nurse | 4% |
| LPN | 11% |
High turnover and worker retention is another potential issue as well - in 2013 turnover was 24.2%, with resident caregivers having the highest turnover at 36.4%.
Another obstacle could potentially be changes in Medicare and the effects of Obamacare - if it is not repealed. Opinions differ on whether the Patient Protection and Affordable Healthcare Act will ultimately help or hurt the senior care industry and seniors themselves.
Home Health Care
Home health care is the primary franchising opportunity within the senior care industry. This can involve either medical care or non-medical care, or a combination. Medical care provides a variety of medical services for patients, with some of the most common being private nursing, administering antibiotics and assisting in rehabilitation. One advantage of being part of a large franchise in this industry is access to increased marketing that might not be available to a smaller businesses, which is particularly important in senior care where name recognition counts.
In 2011 over 4.7mm people in the United States received some form of home health care. Heart disease, diabetes and cerebrovascular disease are the most common ailments resulting in needing home care; about seventy percent of in-home patients are 65 or older.
Interim Healthcare is a franchise in the medical space. Non-medical assistance includes aides helping seniors with chores, preparing meals, taking medication, helping with bathing and general companionship. As seniors age, non-medical care is often a step between self-sufficiency or family care and more serious medical care. BrightStar Care and ComForCare are franchises that focus on both medical and non-medical home senior care.
Although it is currently far more common for a younger family member to take care of senior family members, rather than a nursing home or a home health care services, as the population ages it will be far more difficult and the burden will be more onerous on those younger family members. In 1990, there were 11 possible caregivers for every family member needing care. But by 2050 it is projected this ratio will fall to four to one. In 2006, 23 percent of Americans provided care for someone over fifty, and the Baby Boomers hadn't yet started to cross the line! This trend, and the relatively high cost of nursing homes and hospitals, has led to a boom in the home health care industry.
Home health care can be less stressful and more convenient for seniors, as well as more affordable. In a recent survey, 90 percent of seniors expressed a desire to remain in their homes as long as physically possible, and with advances in home healthcare technology this should be increasingly possible. More patients who would have otherwise had to stay in a hospital or nursing home will be able to stay at home in a familiar setting.
With a rapidly growing senior population, there is no better time to be a part of the burgeoning senior care industry.
You can see senior care franchises expanding in your area here.

Matt Sena is a writer and researcher, a co-founder, a former portfolio manager, a rider and a dad. He earned his MBA in Finance from Kellstadt Graduate School of Business while working at Goldman, Sachs & Co.
Automotive Industry Analysis 2020 - Cost & Trends
Automobiles are complex machines that increasingly include sophisticated computers. They are absolutely essential to the majority of the working population, and are frequently a point of pride for their owners. They require both regular and emergency service, replacement parts, paint, cleaning, stereo system installations and a whole lot more.
Education Industry Analysis 2019 - Cost & Trends
The educational services market is large and growing with multiple types of opportunities available for franchisees. According to the Bureau of Labor Statistics, there are over 100k establishments in the private Education Service industry; almost 200k when including local, state and federal government institutions; combined this industry employs over 3.5 million people. On the private side, the industry is largely fragmented – the fifty largest companies represent just 30% of the total revenue in the industry.