RNR Tire Express 2022 Mother's Day Giveaway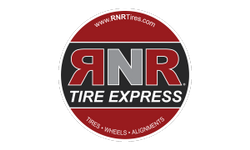 RNR Tire Express opened nominations this past Monday for their annual giveaway, which will feature free sets of tires given to deserving individuals at various franchise locations around the country, as well as a brand new 2022 Hyundai Kona to one select recipient, direct from the RNR corporate team. Nomination will run through the entirety of the month and come to a close on May 6th, just in time for Mother's Day on May 8th.
The only stipulations for involvement in this year's giveaway are that each applicant be over the age of 18 and, more importantly, that they be a mother. The latter stipulation being in line with the motivating force behind the giveaway, that being the celebration of the tireless work and daily sacrifices that are made by mother's who are consistently going that extra mile in support of their family, friends, and communities.
"Our annual giveaway initiative is always meant to honor those members of our society, everyday people that each of us knows, whose actions and experiences merit their receiving a simple break in life," says Larry Sutton, Founder/CEO of RNR Tire Express. "And who fits that description better a mother?"
Those interested in nominating themselves and/or someone whose actions they believe merit their being a recipient of this year's giveaway can do so using the links provided below:
2022 Tire Giveaway – https://rnrtires.com/marketing/giveaway/
2022 Car Giveaway – https://rnrtires.com/marketing/mom/
Theater for Kids, Business for Adults: Interview with Drama Kids CEO Doug Howard
Doug Howard: Today's school systems are overloaded with standard testing requirements and are significantly underfunded in the creative arts. And yet many national studies from educational agencies consistently show that drama participation builds creativity, critical thinking, and collaborative skills that are necessary in college and for successful careers. Drama Kids fulfills a need by bringing its after school classes and summer camp programs into schools and community locations.
Adam Phillips Takes Family Business to New Heights as CEO
FORT WORTH, TEXAS – American Business Systems, or ABS, was founded by Patrick Phillips in 1994 to provide medical billing services. The company enjoyed phenomenal growth, ramping up to having "as many clients as we needed," according to Patrick.