Ziebart Promotes Regional Sales Manager to Director of U.S. Retail Operations
Automotive Aftercare Franchise Promotes 7-Year-Employee Thomas Bowler to Lead Corporate-Owned Stores
TROY, Mich. (August 17, 2023) – With sights set on continued development of its leadership team to maintain sales success at its corporate-owned stores, Ziebart International Corporation, the worldwide leader in premium automotive appearance and protection services, is proud to announce the promotion of Thomas Bowler to Director of U.S. Retail Operations.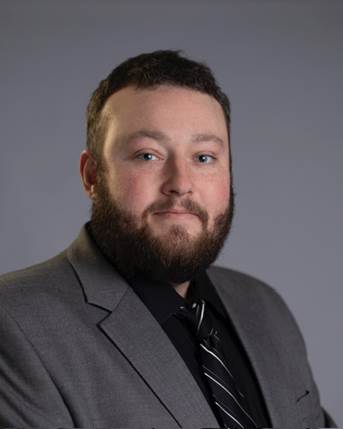 Bowler first started at Ziebart in 2016 as a Product Sales and Technical Support Specialist. He most recently served as a Regional Sales Manager for the last three and a half years, working closely with Ziebart's franchise owners. After spending years gaining extensive knowledge of Ziebart's sales process, service offerings, and products, while coaching franchise owners on day-to-day operations and providing regular support, Bowler said he looks forward to extending his skillset to include the corporate side of the Ziebart umbrella.
"I'm thrilled to be offered this incredible opportunity to take on more responsibility and accountability within the Ziebart brand by leading our corporate stores," Bowler said. "My number one career goal has always been to grow with a company that takes care of their people – and that's exactly what I've found with Ziebart."
As Director of U.S. Retail Operations, Bowler will oversee Ziebart's 11 corporate-owned stores, handling all of their day-to-day operations, while leading the charge on decisions for the stores, and working with store managers to help continue to move sales in a positive direction.
"Throughout his various roles at Ziebart, Thomas has shown a determination to learn the ins and outs of all our services," said Thomas A. Wolfe, CEO and President of Ziebart International Corporation. "As Thomas is always one to lead by example, his dedication to the brand, passion for cars, and team effort mentality makes him the perfect fit on our corporate team to continue guiding our stores down a promising road."
To find a Ziebart location near you, head to www.ziebart.com. For more information on Ziebart's franchising opportunities, visit ziebart.com/franchise-opportunities.
About Ziebart
Founded in 1959, Ziebart International Corporation is the worldwide leader in premium automotive appearance and protection services that extend the life of vehicles. Ziebart operates over 400 locations, with 1,300 service centers, in 37 countries. Ziebart continues to grow and offers domestic and international franchising opportunities, a best-in-class investment for qualified prospects. For more information about Ziebart including franchise opportunities, please visit www.ziebart.com.
PetWellClinic Surpasses 100 Units in Development in 2021
KNOXVILLE, TN (JANUARY 11, 2022) – As 2022 is now underway, PetWellClinic, an innovative, walk-in pet wellness franchise, has announced they currently have 111 units in development. As one of the most convenient and affordable veterinary care providers on the market, PetWellClinic has its sights set on system-wide growth and new market expansion in the New Year, offering easier access to preventative care for pet owners and their beloved household animals.
Transworld Business Advisors Prepare To Launch Podcast on Oct. 23
WEST PALM BEACH, FL ( October 22, 2018) /24-7PressRelease/— Transworld Business Advisors, the world's leading business brokerage franchise, providing business brokerage, franchise consulting, and franchise development services to entrepreneurs will be launching their newest Podcast, "The Deal Board - Business Exit Experts," on Tuesday, Oct. 23. Hosted by Chief Executive Officer Andy Cagnetta and Jessica Fialkovich, owner of Transworld Rocky Mountain, a wealth of information will be shared about the best ways to sell a business or to grow through acquisition.