Indiana Franchise Opportunities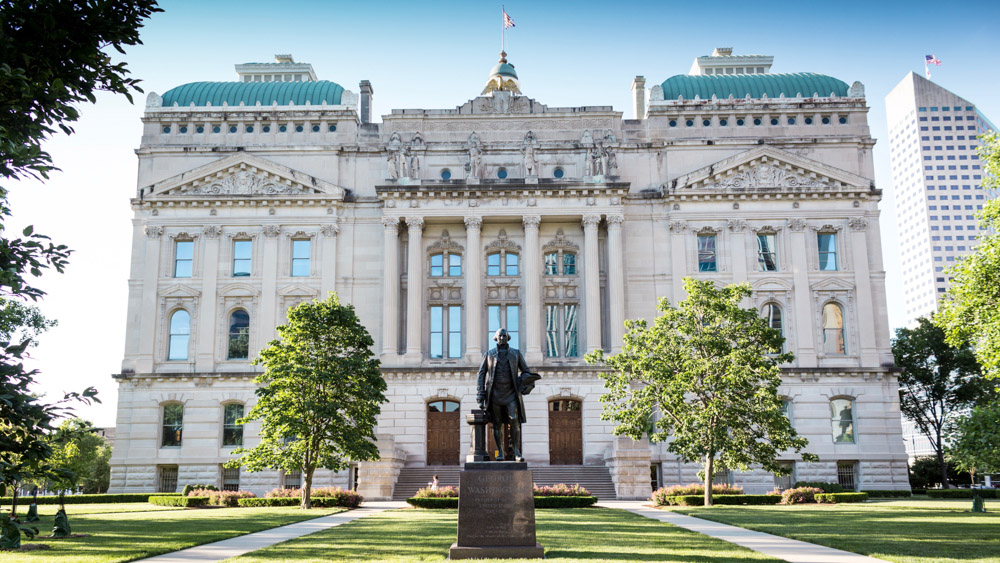 What once really was the "Land of the Indians," Indiana is now home to nearly 6.6 million people, with the largest group of the population hailing from German lineage.
Indiana Industries
The bulk of the economy in Indiana is composed of manufacturing. Steel is a major export, as well as rubber, chemicals, petroleum, automobiles and coal.
The pharmaceutical industry is also a main player in the state, and has the second highest rate of biopharmaceutical jobs in the country.
Indiana is also a part of the Corn Belt and the Grain Belt, and also grows significant amounts of soybeans.
In the State of Indiana
If you're considering starting a franchise in Indiana, think about moving to:
Indianapolis: The state capital with a population of 820,000, Indianapolis has become famous for sporting events (such as the Indianapolis 500), and Forbes ranks it as one of the best downtowns in the United States.
Fort Wayne: Located close to the Ohio border, Fort Wayne is home to 615,000 people and is northeastern Indiana's cultural center.
Evansville: This city is considered the center of the commercial, medical and cultural happenings for the tri-state (Illinois, Indiana, Kentucky) area, and has a population of 358,000.
Let's Talk Taxes
Although Indiana has a corporate tax rate set at a flat 8 percent, there is no franchise tax you will have to pay. In addition, the personal income tax is a low and flat 3.4 percent, making Indiana a cheap place to open your franchise.
By the Numbers
Indiana has 488,147 small businesses, making up 97.4 percent of all businesses in the state.
The GDP in Indiana is $246.4 billion, in which manufacturing made up almost a third.
Alaska Franchise Opportunities
Alaska sits high above the rest of the continental United States, home to 735,000 souls brave enough to take on the long winters and harsh conditions. If you're tough enough to live in "The Last Frontier," you will be rewarded with some of the lowest taxes in the country!
Delaware Franchise Opportunities
Small but mighty, Delaware is known as The First State—having been the first state to ratify the Constitution. These days, Delaware is home to a little less than a million people, and one of the largest Air Force bases in the country.
Mississippi Franchise Opportunities
The land of catfish, blues music and cotton, Mississippi is rich in cultural heritage. There is plenty of opportunity to come in and make positive change in this state, and it could benefit from the right kinds of franchises.