Oklahoma Franchise Opportunities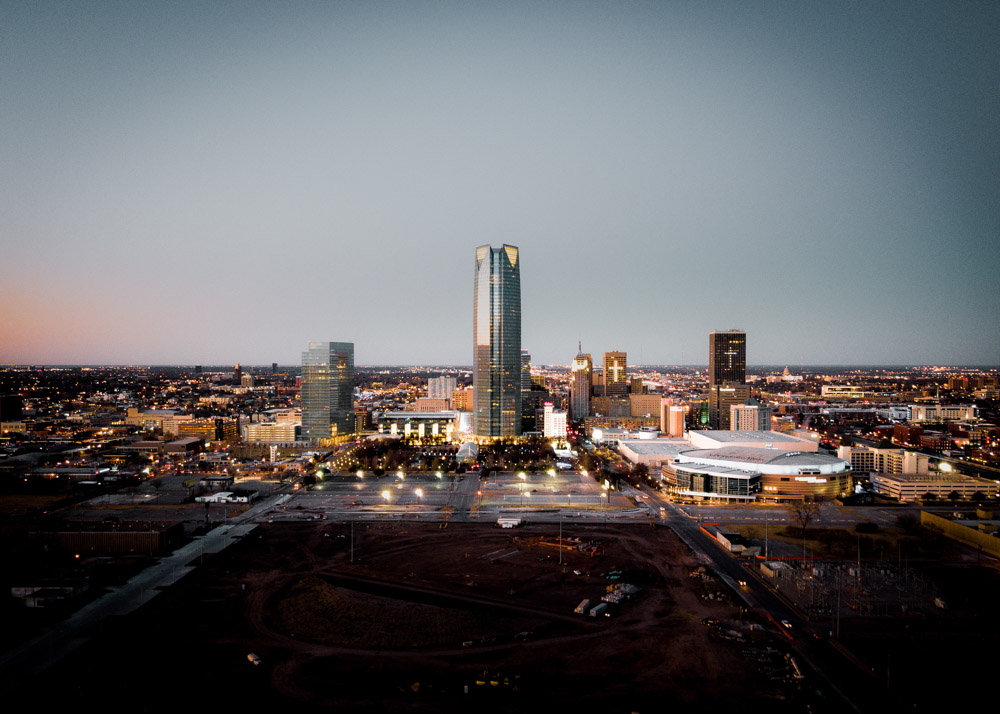 Oklahoma is a geographically diverse state that sits at the confluence of three geographic regions, giving it a unique culture and landscape that combines the Native American history with newer influences.
Cities to Choose From
Almost two thirds of the people in Oklahoma live within the metropolitan areas of Oklahoma City or Tulsa, but there are plenty of other options within the state.
Tulsa: It used to be known as the "Oil Capital of the World," but Tulsa has transformed into an economic hub for the aviation, finance and technology sectors.
Oklahoma City: The largest city in the state, Oklahoma City is also the capital. It has one of the world's biggest livestock markets, and depends heavily on oil, gas and petroleum.
An Energy Economy
Oklahoma is home to a diverse spread of industries, ranging from transportation to telecommunications to aviation. Tulsa houses the biggest airline maintenance base in the world, and aerospace products 10 percent of the state's GDP.
The biggest industry however is energy. Oklahoma is a leading producer of natural gas, crude oil and wind energy, and has the second-most active drilling rigs in the country.
Business and Taxes
Oklahoma has a flat rate corporate income tax of 6 percent.
The state personal income tax ranges from 0.5 to 5.25 percent.
Oklahoma's GDP is $173.1 billion.
There are 333,000 small businesses in the state, making up 97.2 percent of all employers.
Of those, 13,000 are franchises, which employ 136,500 people.
Mississippi Franchise Opportunities
The land of catfish, blues music and cotton, Mississippi is rich in cultural heritage. There is plenty of opportunity to come in and make positive change in this state, and it could benefit from the right kinds of franchises.
Massachusetts Franchise Opportunities
One of the most historical places in America, Massachusetts has seen the first colony of Plymouth, the Salem witch trials, the Boston Tea Party and is home to Harvard University—the oldest institution of higher learning in the United States. This little state has a lot of people, and is a solid option for where to start your next franchise.
North Carolina Franchise Opportunities
North Carolina is state that's really making moves. It has a burgeoning engineering and biotechnology scene, and is also home to two of the fastest growing counties in the country. More than just tobacco, North Carolina is a great place to establish a new business and call home.