Franchise Hope: How Dickey's Barbecue Is Adapting To Support Their Owners During Tight Times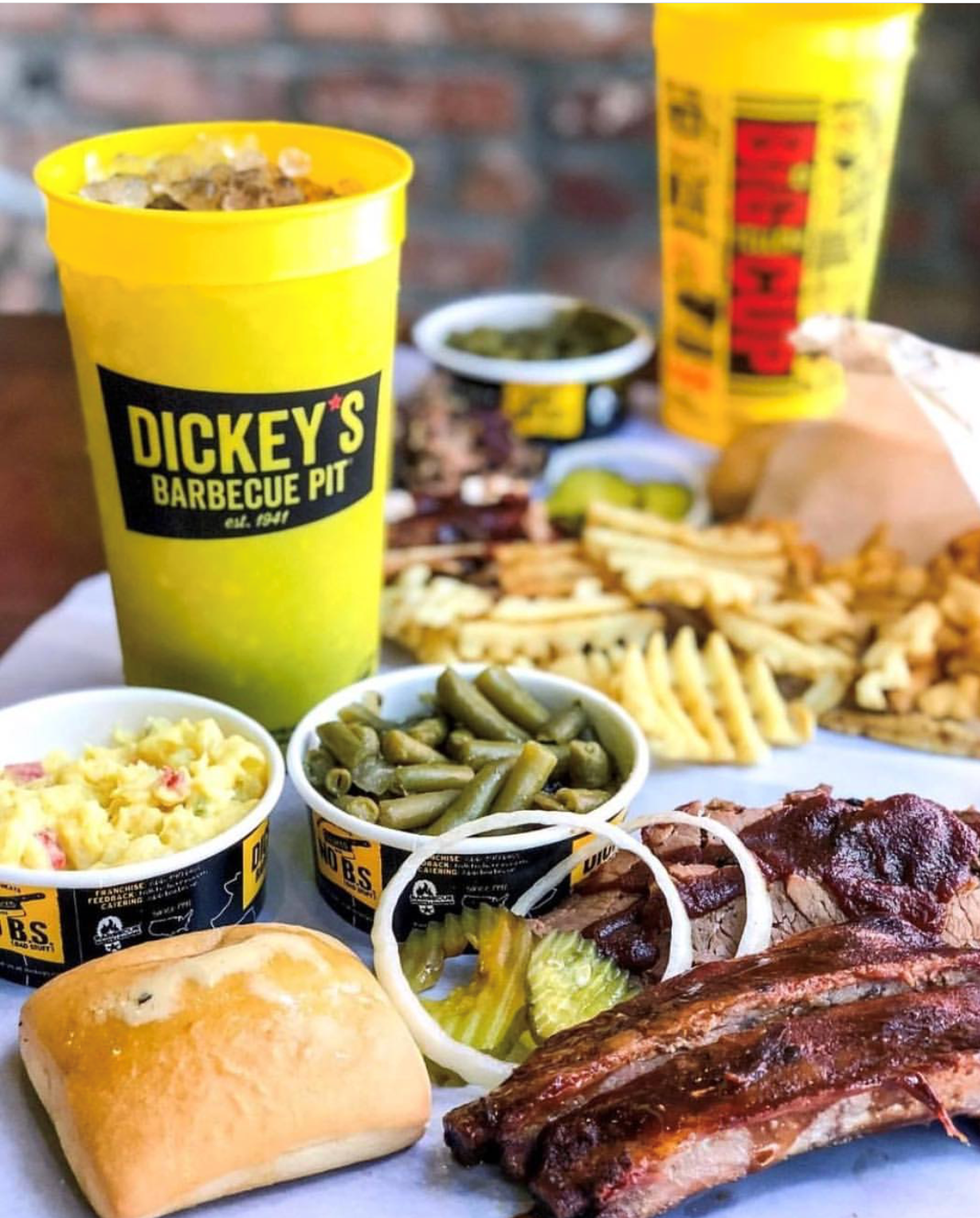 During this unprecedented time of economic change, every business needs to be asking two critical questions.
How will we adapt? And how will our brand come out on top?
Thankfully, many franchisors right now are working tirelessly to support their owners. They are standing alongside franchisees whose businesses are declining, laying off staff, even closing their doors. And this demonstrates one of the core advantages of the business model in general, which is the comprehensive operational support owners get from day one.
In this series, we've been sharing success stories about brands who are keeping the franchise machine going. (Read our last post about Kiddie Academy's growth story here.)
Today we're going to be moving like molasses, so to speak, with creative inspiration from Dickey's Barbeque Pit.
The brand behind the barbecue
Dickey's is the largest barbecue franchise in the world and is an award winning brand. With over 500 locations in 44 states as well international locations, their smokin' franchise has been treating guests to great tasting barbecue since 1941.
In our research, we find this business offers an attractive franchise opportunity for numerous reasons. Dickey's is a successful business model, they have low startup costs, offer multiple revenue streams, not to mention an expert home office support team for franchise owners. Oh, and all owners get to attend Barbecue University.
It's no surprise, then, that during the economic crisis, Dickey's ability to innovate has not only been making headlines, but making a difference. Both in the lives of their owners, but also their customers and communities.
How one brand adapts, serves and wins
Dickey's team has spent the last few months launching a variety of innovative solutions during such unprecedented times. We wanted to highlight a few of these to inspire you to think about how your franchise might replicate the same strategy:
Necessity Offerings. With lines around the corner at many grocery and convenience stores, Dickey's launched an array of grocery items for guests to order through their app. Customers can get slow cooked meats, but now also toilet paper, paper towels, boxes of gloves and bottled water will be available to order for delivery or pickup at locations across the country. What else could you offer your customers to make their lives cleaner and easier?
Free Kids Meals. Many families are struggling at this time, both financially and also spatially, considering the quarantine. But now barbecue fans who place an order of $10 or more online or through their app and use the promo code will receive a free kid's meal with their purchase. This is the first time Dickey's has offered this deal to guests online since introducing the popular offer in 1978. How are you servicing the customers of your customers?
Financial Support. Dickey's is putting an emphasis on monetary assistance for both its guests and operators. Recently, the 79-year-old brand reduced royalties by 50% for their franchisees and enacted that all corporate employees be online and available where comfortable 7 days a week to assist Owner/Operators with maximizing their digital and off premise sales channels. What tools are you giving franchises to thrive virtually?
Home Based Options. Just because you're stuck in your house for months at a time, doesn't mean you can't enjoy your favorites in the comfort of your own home. Now the franchise offers curbside pickup or free doorstep delivery. Dickey's introduced a new contactless delivery option for guests to choose at checkout and is offering free delivery for the next month. How convenient is your delivery strategy?
Support For Franchisees. We've been a subscriber to Dickey's newsletter for many years now, and this new special offer caught our eye. The brand is now offering a royalty discount on any new franchise agreement during the month of April. This incentive helps make financing less of a burden for potential franchisees, lowering the barrier to entry during difficult economic times. Are you working tirelessly with your team to help owners, customers and communities?
Franchise hope never tasted so good.
Use the Dickey's story as creative inspiration to think about how your business can support the people who matter most during tight times.
Scott Ginsberg Head of Content at Metric Collective, the tech holding company of FranchiseHelp. He used to work at bbq restaurants as a teenager, where he often spilled drinks on customers.

A Short Treatise on LinkedIn For Franchises
Linkedin has long been the platform with the most potential for franchises as they think about social media. Yet, for most, it never comes to fruition. Here are some pros and cons on the platform.