Franchise Hope: How Perspire Sauna Studio Uses Heat, Sweat & Hospitality to Weather the Economic Downturn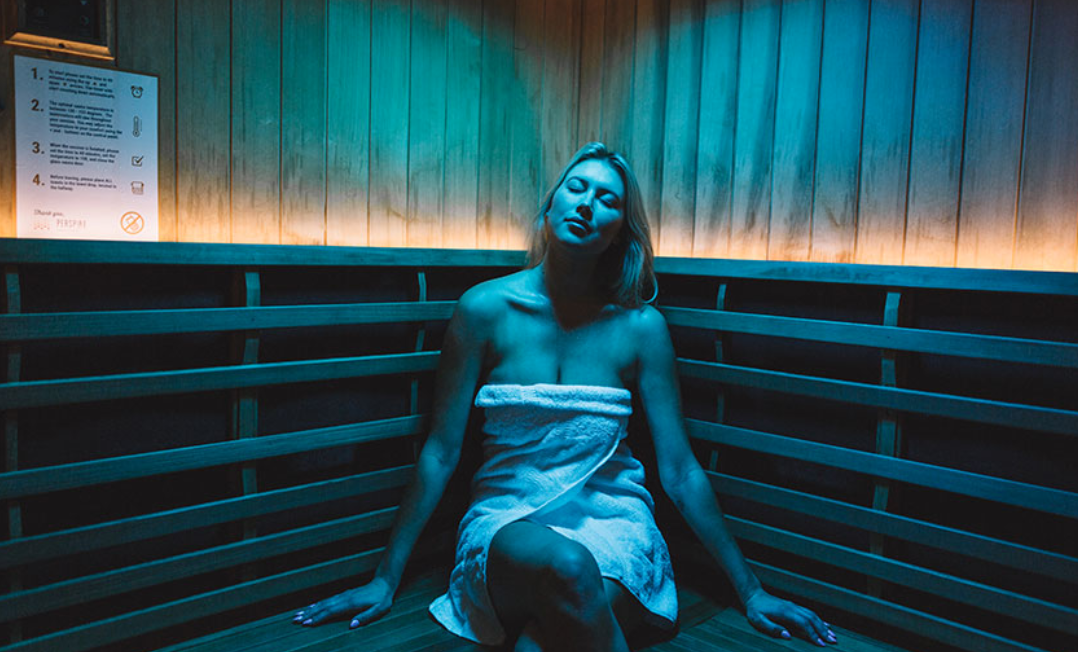 What qualifies a company as the hottest new franchise?
Not marketing, not sales, and not great tasting food.
It's temperature.
Quite literally.
Perspire Sauna Studio has spent the past decade developing the infrared sauna studio model before opening it up to the franchise market two years ago. They've now set the standard for infrared saunas in their communities in a friendly, comfortable, spa like atmosphere centered around hospitality and of course, sweat.
Whatever issues people have going on in their minds and bodies, forty minutes in one of their infrared sauna therapy rooms helps restore their health one day at a time.
We sat down with Shery Christopher, Franchise Development Director for Perspire Sauna Studios, to learn about their company's hot approach to hospitality, franchising and personal wellness.
These past few months have been deeply stressful for people. Perspire Sauna Studio allows customers to relax and relieve stress. Can you talk about that issue and how the franchise positions itself around that benefit?
Those forty minutes are bliss, and people need that now more than ever. Our goal is to offer the best infrared sauna experience. The studios don't have a lot of retail so there are not a lot of distractions in the studio. All the booking is done online, we've been well ahead of the game on social distance for years. The timing of the pandemic has been hard for us as it is for everyone, but considering we have private rooms in our studios, we're still able to position ourselves as an industry leader during turbulent economic times.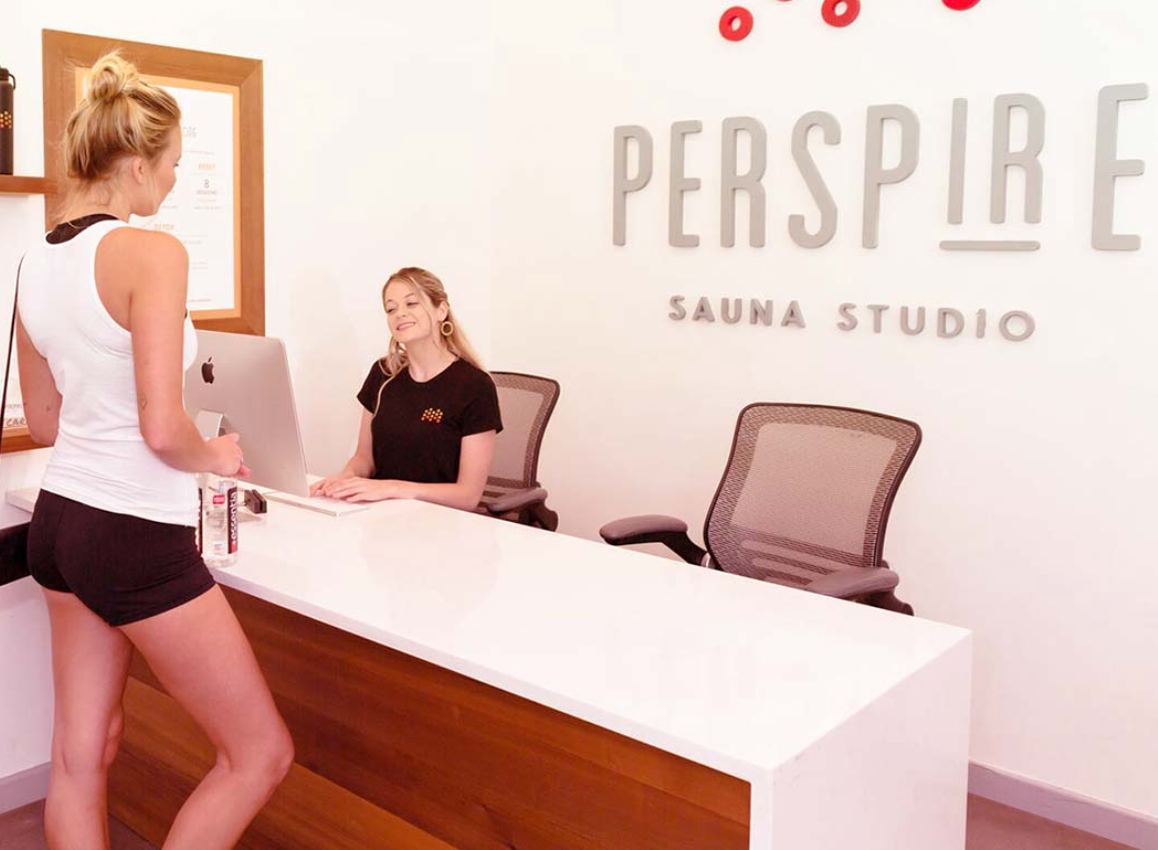 Front desk associates check members in quickly, and their private room is ready when they arrive. This is deeply relaxing for members. And from a hospitality perspective, we really get to know them. When you come in, we know you like certain rooms, lights, music, eucalyptus towels, and so on. Everyone's preferences get put into a guest file so the ideal relaxation experience is ready for them, without having to figure things out.
The overwhelming majority of members like the Perspire experience. What's more, we're not trying to sell them a bunch of other things. It's all about the cathartic experience of the 150 degree infrared heat.
Back in the pandemic precautions, certain businesses didn't fit neatly into a category of the reopening phases. Perspire Sauna Studio is an especially unique brand, so, did that affect the company's plan?
During quarantine, depending on which state your business operated in, certain reopening phases listed businesses like gyms, spas, salons, and so on in very specific categories. We're somewhat of a hybrid, so we were writing to our local government officials. We have a challenge where we fit in, as we're not clearly in those categories.
But the upside is, we already socially distance, we already have limited service interactions. Locations only have eight to ten people in the building at one time, and they come and go every half hour or so. Whereas fitness classes involve swaths of people coming and going at the same time. Thankfully, the reopening phases were ultimately modified to include service businesses that can effectively socially distance, like us. Perspire fit right into that category.
Talk about the simplicity of your franchise. The operating model has almost no cost of goods and limited inventory tracking, and doesn't require additional training. How do potential franchises respond to that offering?
Some of our owners work on site, others have employees who staff locations for them. One reason for this labor distribution is, many franchisees have multi units, so they do a lot of floating management. This is particularly appealing to the entrepreneurial archetype, someone who values flexibility.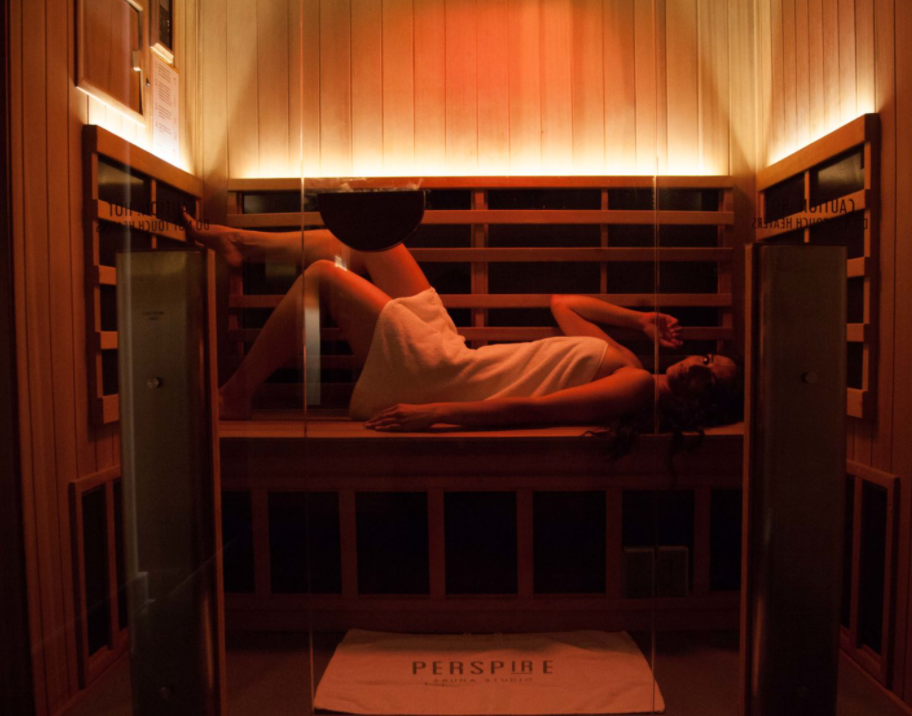 Perspire also simplifies the franchise ownership process by not requiring any special licensing or certification for owners or staff. There are basic software systems that require owner onboarding, but since we're a hospitality company, we're looking for employees who are gracious, courteous and have smiling faces. No wonder we attract so many owners from the hotel and spa industry!
Perspire Sauna Studio has grown from the first franchisee in March 2018 to 30 licenses awarded as of June 2020, and 5 multi-unit operators. What do you attribute that explosive growth to?
Considering how minimally we've advertised, it's amazing to see the interest in our franchise grow. Some of our owners are members of a studio first, and ultimately end up inquiring about the franchise opportunity once they've become loyal users themselves. Additionally, we attract small business owners who are looking to open a wellness based business.
But regardless of how franchisees hear about us, the responses are common across the board. One, there's the simplicity of operating the business. Two, there is the interest in infrared wellness products and their fantastic health benefits. Three, the limited need for hiring lots of employees and managing significant inventory. People love the fact that these businesses can be operated remotely, if need be. Once franchisees are fully trained and open, they can set it up where they don't need to be physically there if they have other obligations.
Another reason we've opened eleven locations in such a short period of time and have 20 more licensed and in various stages of opening, all through word of mouth. Perspire members talk to franchisees at the studio, and not only discover the possibility of opening this kind of business, but see proof that it's a viable one. They literally watch the revenue generating possibilities around them, and it's validation at its finest. Offering a health benefit to customers is a compelling difference in the opportunity.
Certain franchise companies that started a few years before the pandemic had an upside. Since they were financially prepared to see little or no growth in the first couple years of operation, they were able to better weather the temporary closures and economic downturn. Do you think that applies to Perspire?
When the pandemic happened, we were in a good place. Perspire was an emerging brand, and we didn't have a lot of franchises open. Whereas other franchise brands that have hundreds of locations are feeling the terrible economic impact. It's tough, and we feel their pain.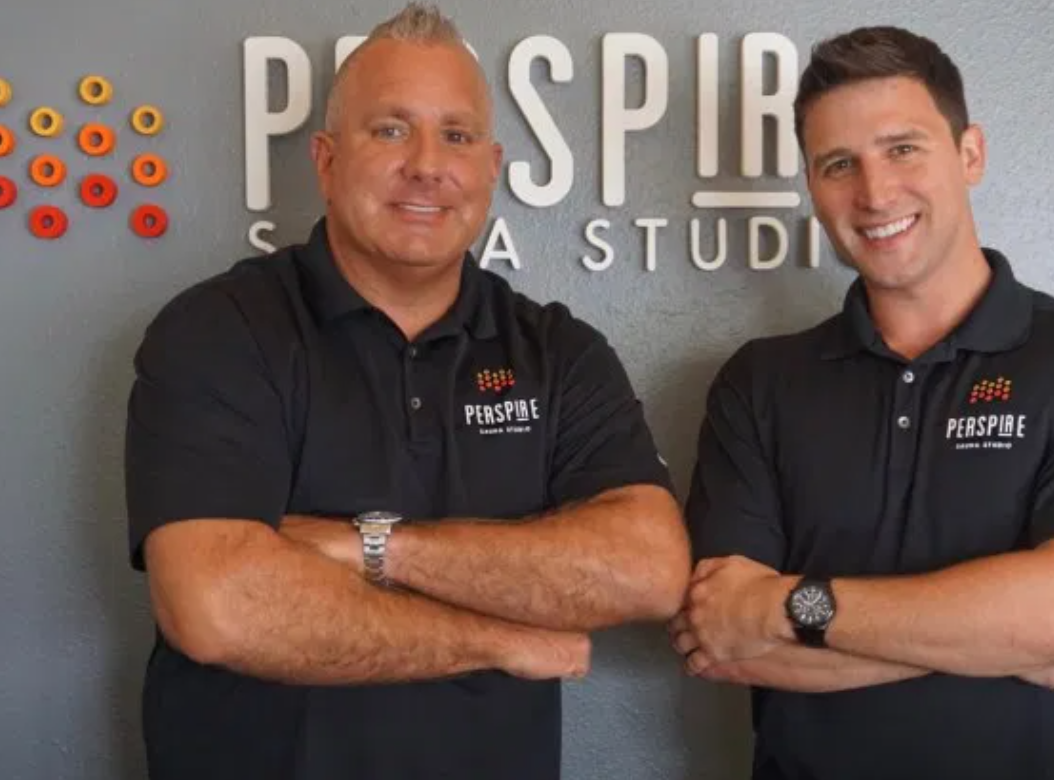 Thankfully, because of our brand's smaller footprint, we were able to waive all royalties, freeze membership and billing, and support our owners one hundred percent. Our management team in Newport Beach, led by our CEO and co-founder, Lee Braun held daily and weekly calls to provide support and guidance on everything from PPP, SBA Pandemic loans, landlord relief letters, to communications and crisis management plans to our franchisees. If Perspire had been a thirty year old brand with hundreds of studios nationwide, that effort would have been much harder. We're just glad we were able to make sure our owners and members were okay no matter what.
The wellness economy is a trillion dollar industry. How does your franchise stay competitive in such a crowded marketplace?
The advantage of Perspire is, nobody has what we have right now. Lee saw that in the beginning and developed the system to be streamlined and focused with the help of an amazing team, including our Director of Operations Katy Fetters. It doesn't mean somebody won't jump in the mix, there are already other infrared businesses out there now, but not like Perspire Sauna Studio. But we're confident about our unique position. And we've already been in business for a decade, while other brands are only just getting started.
In the early years, Lee may not have realized just how uniquely he had positioned the brand, but through determination and research, we've been able to focus on doing one thing really well. Our franchisees know it, our members know it, and soon the rest of the world is going to know it.
One drop of sweat at a time.
Scott Ginsberg is Head of Content at FranchiseHelp. He sweats more than any human being on the planet, and is oddly proud of that.
5 Things Marketers Don't Want You to Know
If you worked with FranchiseHelp between 2014 and 2015, you probably already know me. I used to be your Account Manager (hi!). Since then I've been bouncing around, and finally landed in the Marketing department. Maybe next year I'll get to try being a Dev.
Text Franchise to 76686
We've always been huge proponents of texting at FranchiseHelp. Now we've we started seriously experimenting with using text messaging as a marketing channel, and the findings are awesome.