FranchiseHope: How Resource Operations International Made ROI A Brand, Not Just A Goal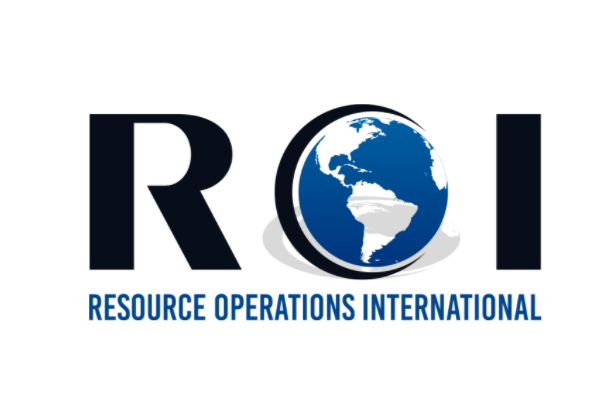 Every business obsesses over the same three letters: ROI.

And as they should. What enterprise doesn't want a return on investment? What company doesn't use this key performance indicator to determine profitability?
Regardless of the size or vertical of your business, calculating this number is extremely valuable.
One franchise in particular has a special connection with this acronym, but not in the traditional manner. For them, ROI isn't just a goal, it's a brand.
Resource Operations International is the global solution to cost management and operational expansion. They are an unmatched outsourcing/consulting franchise which allows owners to work from anywhere in the world.
Backed by United Franchise Group's thirty-five years of industry experience, ROI strategically launched their franchise model during a time when cost reduction and process efficiency matters the most to business owners.
Indeed, what a time to introduce a franchise model geared towards increased revenue generation and cost savings for small-medium sized business owners.
ROI sees things a little differently. Instead of allowing project delays and cancellations to become the norm for SMBs, ROI utilizes their strategic consulting programs to allow their franchisees to make outsourcing solutions easy for their clients- allowing owners to be more innovative and agile. Decreased budget? Smaller staff? No problem!

How will businesses get a return on investment during this turbulence?
In this edition of FranchiseHope, we sat down with Meghan Fletcher, VP of Operations for Emerging Brands at United Franchise Group, the parent company of ROI, to talk about this emerging brand and why it's poised for success, even in the wake of an economic downturn.
Whether you're in consulting, looking to open a consulting franchise, or just love thinking entrepreneurially about business, get ready for some serious ROI.
- - -

Despite being part of UFG, ROI is a fairly new franchise model. Can you talk about your experience in the process of getting an emerging brand off the ground?
We've been around for thirty five years and we've learned to listen to the needs of the market. Right now with everything going on, every business wants to grow while saving money. What better way to do that than outsourcing?
Even amidst a crisis, the timing of United Franchise Groups launching the franchise opportunity for ROI is perfect. Everything lined up all at the right time. We've spent the last 9 months establishing a huge database of vendors, which means our consultants have a competitive edge in helping business clients grow their companies, while also saving money and driving business to the vendors themselves.
What types of people are becoming ROI franchisees? What's the process like?
Our team attracts ambitious, business minded, entrepreneurial spirited professionals. Some may have consulting backgrounds, but it's not required. We offer an extensive training program, thankfully one that's completely virtual. Franchises run through a series of modules and videos, along with in depth overviews of our custom CRM system designed for their business model.
We also invite consultants to work with our team around client acquisition, the consulting process, and how to gain efficiencies to help clients save money and scale their companies. SMB's historically spend too much time working in their businesses and not on them, so our goal of process efficiency is to free them up to spend time on what they do best.
What are some of the benefits for potential owners in being part of a legacy organization like UFG?
UFG already has proven franchise systems in multiple industries such as food, consulting, retail, and coworking spaces. Our CEO Ray Titus has always been a visionary. He has an ability to see how things work in the market, and he's devised a strategy that allows us to progress as one family, while still succeeding as individual brands.
When franchisees become consultants/ ROI owners, they instantly have access to a shared services department, including accounting, marketing, legal, etc. They gain the leverage of utilizing all our different departments in that way, cross training in many areas, giving them a wide spectrum of operational firepower to excel as franchisees.
Yes, ROI is an emerging brand, but it comes from a much larger organization. One with a proven history of executive foresight and industry innovation.
Can you talk about adapting to new business norms in the time of coronavirus?
While we launched ROI recently, this business has been incubating for a year. Once the pandemic hit, we had already spent a significant amount of time finding ways to get creative in situations just like this. Our other franchisees in retail, for example, have overcome current brick and mortar challenges, by finding ways to be creative when their doors were forced shut. Many are flourishing during this time, and the insights gained have immediately been applied to our programs for ROI and our other consulting brands.
One example that comes to mind is Signarama, one of our brands who now offers plastic barriers for offices who need to maintain current social distancing norms. They already had the materials and technology for the product, they just had to pivot and react to the crisis in a creative way. This is the kind of agile innovation UFG brands are known for, and ROI will carry that torch forward into the consulting industry a well.

With global layoffs hitting massive numbers in 2020, what are some of the ways ROI has been able to service SMB's?
It all goes back to process efficiency. Outsourcing isn't meant to replace team members, but to be more efficient with what you already have. Our consultants help owners focus on growing and scaling at a higher level.
Take back office and administrative tasks for example. They can carry a heavy weight. But with the right methodology, we can take them off the owner's plate. ROI's franchisees help business owners see where to implement new solutions and cut costs strategically. If you're a mom and pop mechanic shop that has twenty years of success, but hasn't scaled outside of your local market, now is the perfect time to expand your reach, without any headaches by outsourcing to an ROI consultant. With experts in almost every industry (technology, digital marketing, back office, creative, professional services and cost savings analysis), over 40 different service offerings, and pre-negotiated rates (well below the standard inflated agency prices) it's hard to think that there is a business owner who can't benefit from working with us.
How does an ROI consultant walk someone through that kind decision?
Here's our process. First, our consultants talk to their client and assess what they're currently doing. They search out best practices, what's not working, where funds are being allocated, and so on.
Next, our consultants focus on exposing obstacles owners might not know exist. Perhaps a small business has payrolling, but they're using a standard legacy provider that they heard about years ago and never bothered to evaluate against their evolving business needs and the changing digital ecosystem.
Consultants would then help owners understand that there could be local payroll vendors in the region who could offer the same quality of work, the same turnaround time, and better customer service, but with discounted pricing. By outsourcing these business needs to an ROI consultant, the business owner reaps the benefits of these local providers and pre-negotiated rates without the set-up, maintenance or contractual headaches of implementing a change.
Looking into next year, what are some of ROI's growth goals?
We're continuing to work out strategic partnerships with vendors and other parties. One of the benefits we offer franchisees and their clients is that the vendor network is already established. Relationships have been cemented. There's no inflated agency pricing and we've handpicked the vendors that we work with to ensure top-notch quality is being delivered. Also, we're excited to extend our services internationally. ROI focuses beyond just local opportunity creation, but worldwide.
One of the classic tropes of entrepreneurship is working on the business, not in it. What advice do you give your clients in regards to their outsourcing strategy?
It boils down to time management and goal setting. If you're a business owner coming into an office every day, running and running, you probably don't have a budget for staff. And instead of operating from a high level overview (i.e., this is where we are, where we're going, how to get there) you're answering emails.
Meanwhile, nobody is looking at the P & L. Nobody is focused on client acquisition or helping the company grow and scale. Sometimes two years can go by and nobody has actually looked at anything!
But the reality is, it's not just new businesses. Some established companies are accustomed to their way of operating and because they're "profitable"- they are just doing what they've always done. And it's worked historically, but there are better solutions available that tons of business owners don't even know exist.. Our team is expert at leveraging available digital marketing tools to help these businesses be seen. Solutions that increase their ROI, pardon the pun. That way success doesn't flatline.
Ultimately, Resource Operations International is a great opportunity for ambitious entrepreneurs passionate about helping businesses become agile and profitable. Our biggest advantage, particularly during our recent transition to a remote workforce, is the fact that ROI is a home based business. There's no overhead and the barriers to entry are extremely low.
Best yet, we offer a franchise opportunity where the entire business ecosystem collaborates together on a unified vision. In our years of experience at UFG, anytime you bring multiple areas together where everyone is winning (franchisees, vendors, business clients, franchisor), then the idea of return on investment is more than a goal, it's a brand.
- - -
To learn more about owning a franchise with Resource Operations International, check out their website for a free franchise consultation.
To learn more about owning a franchise with Resource Operations International, check out their website for a free franchise consultation.