How to Leverage A Recession to Better Position Your Franchise Brand for the Economic Upswing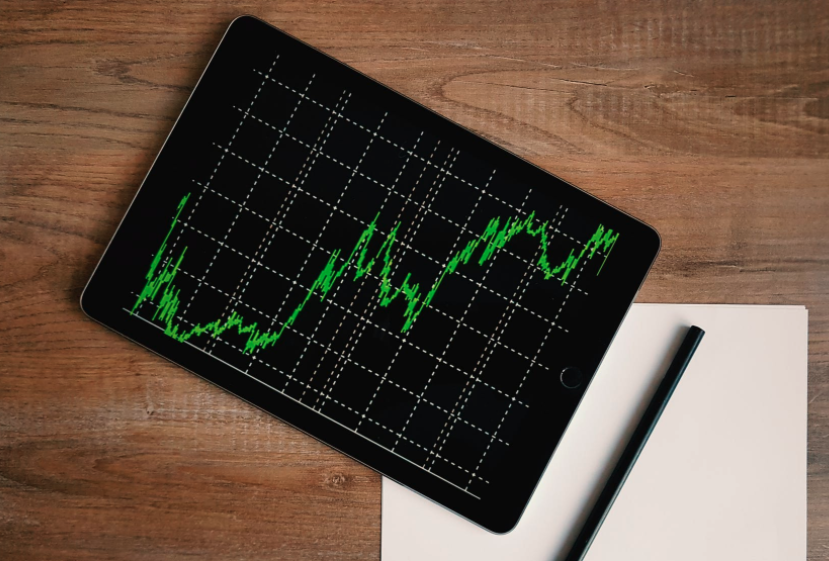 During the pandemic, workplace sanitization has never been more critical for employee and consumer safety.
That's why most franchises with physical locations have been giving their store, warehouse, or office a complete top to bottom deep cleaning. Companies are taking advantage of having few or no customers and employees to give their location the cleaning it needs to be protected from future outbreaks.
But the store isn't the only asset in need of cleaning. What about your brand?
Now that you have plenty of time (and no excuses), your team can finally focus on developing all those marketing or branding projects that you have filed away for later.
In this article, we will show you how you can leverage this downturn and downtime to better position your franchise for the eventual economic upswing. Time to roll up your sleeves and get to work scrubbing, organizing, and fine tuning company's most critical asset.
Crisis doesn't build brands, it reveals them
Both consumers and small business owners are making more informed and more intentional choices during the global pandemic than ever before. As such, your brand has never been a more important tool for positioning your franchise organization in the best possible light.
The work you put in during the next several months could influence a potential franchisee's brand selection in the future.
Edelman recently conducted a twelve market study on the critical role brands are expected to play during the coronavirus pandemic. They interviewed twelve thousand people across many countries, and their data reveals the power and necessity of a company's brand, as well as their urgent need to act. Said one researcher:
"Brands should find solutions instead of selling passion or image, the data suggests, and they need to be tangible and fast, not impressionistic and conceptual."
Certainly by now, your franchise has likely taken initial tactical steps to triage the impact of the pandemic, including crisis messaging, store shutdown notices, government loan paperwork, supporting sick employees and their families, waving payments and late fees, lifting data caps, delivering virtual service offerings, ramping up customer service communications and providing discounts and giveaways.
It's inspiring to see companies going out of their way to create new value for consumers or who might be unemployed, quarantined in their homes or battling physical illness. (Check out what Dickey's Barbecue and Kiddie Academy are doing!)
Clearly, crisis doesn't build brands, it reveals them.
How are you using the pandemic to be of greater and broader service? Try this, if you haven't already. Brainstorm a list of ways to create value added offerings for every member of your business ecosystem, including your customers, clients, users, vendors, suppliers, partners, employers, followers, owners, investors or anyone else connected to your franchise's brand.
Even if you have to ramp up your paid media a bit over the next few months to promote these offers, it will pay dividends via brand equity over time. People may not remember what your brand did, but they'll remember how it made them feel during these trying times.
We're seeing companies trying to stop the bleeding as best as they can, and it's extremely hard and a lot of work. Franchises continue to triage as more data comes out about the pandemic and its effects on small businesses. We've got our eye on the pulse ourselves, and we share our empathy for everyone who is working overtime right now.
As we start the next fiscal quarter, your next marketing challenge will be transitioning from reactive mode to proactive mode. Brand building, after all, is a lifelong drip campaign. Let's talk about doing some more deep cleaning on that front.
Executing against your brand vision
The steps you take right now to strengthen your franchise's reputation will determine whether your brand merely survives, fully thrives, or gets pulled into the pandemic's economic fallout.
The challenge is, how do you make your mission more than a statement?
Here are a few questions from our branding framework that can help you take your existing brand and start to actualize it through your owner and consumer interactions. Your franchise may already have a comprehensive brand book, but these prompts are excellent fodder for unlocking innovative tactics across your marketing team:
Brand Emotional Benefit. How does your franchise make our consumers feel? And what do you want your owners to feel as they go through the process of becoming a franchise owner? Make sure every email, text message, phone call and social media post is reinforcing that brand attribute. Put sticky notes on your laptop if you have to. Update the homepage copy of your franchise website to reflect it. Leave no doubt in people's hearts what your purpose is, and how it helps them achieve theirs.
Brand Problem Solving. What are the pervasive, urgent, expensive and real customer problems your service solves today? What problems does your service solve in the future for franchisees? And what problems does your service solve over the owner's lifetime? Put your brand in the future of your prospective franchisees. Reflect this in owner case studies, spotlights and profiles. Frame your discovery calls around these pillars. Demonstrate a positive downstream life impact of the franchise investment on the entire family, and those applications will fly off the shelves.
Brand Reasons to Believe: Why should your owners believe you can deliver the benefits of your promise? What are you fact based, results oriented numbers that speak to specific usage expectations and provide a convincing argument or proof of your franchise's effectiveness? Remember, if you have any recent social proof points via media mentions, press releases, testimonials or case studies, now is the time to bring those assets front and center on all your marketing materials to build credibility and increase conversions.
Brand Manifesto: What do you really want to fight for and take a stand on? What is your clear and public declaration of purpose and intent? What would inspire customers, but also employees and prospective franchisees, that would attract future talent and make your franchise more joinable? That's quite a mouthful, but it can generate real brand power when answered and promoted effectively. If all your employees are stuck at home, you need a new way to inspire them with your franchise vision on a regular basis. Even if that means a weekly email or a daily video call, over communicate. Paint a picture of this better world you brand is trying to create, and it will spill out into the franchise's daily interactions.
Adapt with an innovative brand ritual
Here's our final recommendation for your brand's deep cleaning. One way to unlock new value for your franchise brand (and the owners whose life it's a key part of) is through a brand ritual. It's a habit or routine that helps customers transition from one emotional state to another. It's an action that infuses the user experience with deeper meaning.
Dunkin' Donuts comes to mind. Their brand ritual is in the name of the company itself. People buy their delicious, warm, jelly filled hunks of friend dough, and what do they do? They dunk them in their drink. Whether it's milk, coffee or something stronger, that tiny ritual is a unique offering their brand has enabled for decades.
Seinfeld even did an episode about this back in the nineties. Jerry and the gang watch Joe DiMaggio dunks his donuts. And they bang the table and yelp to demonstrate the man's unbreakable concentration.
Dunkin Donuts doesn't have the monopoly on, forgive the pun, dunkin donuts. But that ritual is embedded into their brand to a large extent.
Here are a few brainstorming questions to ask your team:
What specific occasion is built into your product or service itself?
What moment exemplifies the cultural connection between your brand and the user?
What ritual act would create new neural pathways that reinforce your brand's relevance to people's lives?
What action might create greater affinity towards your brand and provide consumers with a reason to revisit the experience?
How could your product help strengthen social bonds by imparting something personal that brings people closer to their friends and themselves?
How could you enable the knowledge of your brand to pass on firsthand, so each consumer educates the next in a viral pattern?
Now, in light of current events, you may need to find the virtual equivalent of your franchise's traditional, in person interaction. Like the yoga studios and fitness franchises who are offering virtual classes. It still works!
Remember, in a world where branding isn't a nicety, it's a necessity, the chance for your franchise to enshrine yours with a ritual can work to your advantage.
# # #
We understand your business may be in strange days right now. We're seeing companies in the franchise space that are trying to figure out what to do next, and it's a challenging time for us.
But this unexpected time investment is an opportunity to differentiate and elevate your company from a branding perspective. You're already cleaning house in the literal sense, perhaps it's time to extend that effort over to the marketing side.
Our recommendation? Doing things to engender trust and brand recognition now will pay off six months from now. That way, when business gets back to normal, lead volumes increase, and the sales cycle ramps up again, your franchise will be equipped to capitalize on it.
Use these branding tips to help your franchise get the most out of business in this time of social distancing, and hit the ground running on the other side of it.
Scott Ginsberg Head of Content at Metric Collective, the tech holding company of FranchiseHelp. His favorite brand ritual is smelling the inside of his Taylor guitar before playing it.

Franchising in the Golden State
"On September 18, 2019, California Governor Gavin Newsom signed into law Assembly Bill 5, or AB-5, which the state's legislature had passed on September 11. Through its codification and wide-ranging application of the so-called ABC Test, AB-5 could potentially turn franchising – where an independent owner licenses a brand name and an operating system from an established brand – into a corporate model, where independent owners and their employees are effectively absorbed into a single company."