Chicken Franchises Are The Most Popular Business Endeavor?!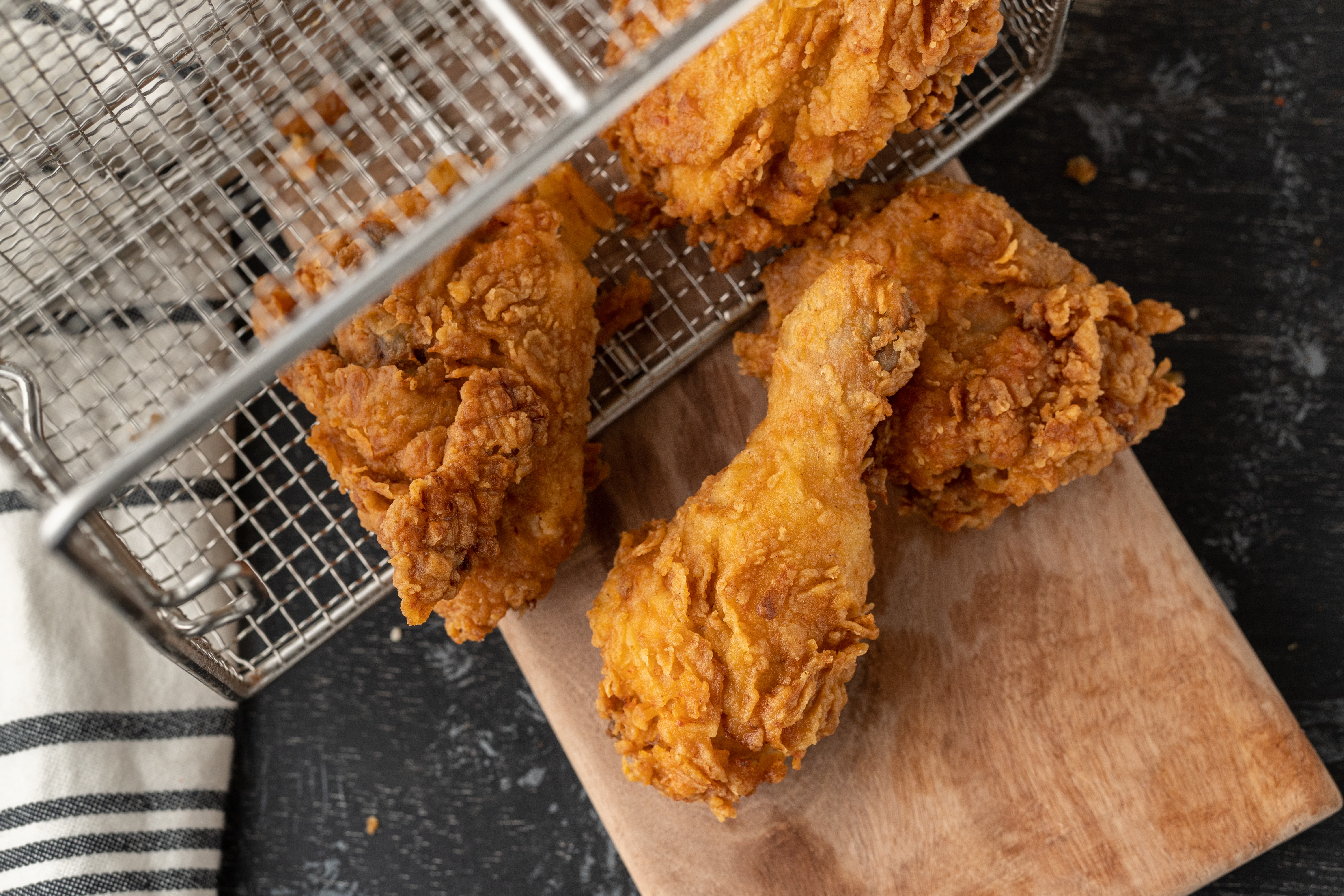 Why is chicken the next best business to invest in?
Chicken restaurants are becoming increasingly popular within the world of fast food franchises. Chicken provides a low cost So, are you looking for the best chicken franchise to own this year? Here at FranchiseHelp we are here to steer you in the right direction of what brand is right for you.
So, why are chicken restaurants so profitable in the franchise industry? Looking to own a chicken franchise will help you break into a booming restaurant market with highlights to offer such as profitability margins, demand for the food, and brand recognition. For example, a lot of brands have their long term credibility in the franchise game like Popeye's, KFC, and more.
Now, which chicken franchise is right for you? Below we will provide a helpful link and list of franchises that could spark your interest when you are ready to enter the franchise world of chicken restaurants.
Best Chicken Franchises to Consider:
Buffalo Wild Wings seeks Area Development franchisees, with a minimum commitment to open two restaurants. All new Buffalo Wild Wings franchisees receive extensive support and training, as well as assistance with site selection, design and construction, guidance in securing liquor licenses, grand opening promotions and ongoing operational and management tools. Buffalo Wild Wings reported sales of nearly half a billion dollars in total assets as of early 2012.
Serving three million customers each week, Church's Chicken captures a large share of the fried chicken market. With 85% of all Church's Chicken locations being franchises, it's clear that the company prioritizes teaming with local entrepreneurs to help its business grow.
At the present time, Church's Chicken is most interested in franchising in South Carolina, Alabama, Tennessee, North Carolina, Georgia, Washington, Pennsylvania, and Virginia. However, most states do have limited opportunities for franchisees to explore. International franchising is also available. With more than 450 Church's Chicken stores in 22 foreign countries, a program is well established to help this particular business succeed in foreign markets.
Wings Etc. Grill and Pub is among full-service bar and restaurant models, they have one of the lowest startup and break-even business models. At Wings Etc. they believe in what they sell and currently are operating 25 Wings Etc. locations, and continue investing in our system/brand growth. As of 2022, 34% of our franchisees own multiple units or have additional units in development.

Every day, more than 12 million customers are served at KFC's more 15,000 restaurants around the world, in 109 countries and territories globally, and more than 5,200 locations in the U.S. alone. KFC is part of Yum! Brands, Inc., the world's largest restaurant company.

Yum! is quickly developing the multibranding concept of combining two of its brands under one roof in new restaurant locations. For example, it may combine KFC and Taco Bell in one building. The multibranding concept is changing the landscape of the quick-service industry in the U.S., attracting more customers and giving them more options.

Chick-fil-A actively seeks franchisees, and invites accepted new owners to an extensive, multi-week training program before opening a restaurant, as well as offering follow-up support. The company is planning to expand particularly across the American Midwest and Mountain states, as well as in the Northeast, California, Texas and Florida. As a stipulation with owning a Chick-fil-A franchise, the restaurants must remain closed on Sundays.
What Experience Do I Need To Open A Franchise?
A very common question with no easy answer. The kind and amount of experience you need depends on the franchise you're looking to buy into, of course. However, here are some common themes to help guide your search.
A Break Down of Franchise Royalty Fees
When you first start your franchise you typically pay a franchise fee upfront. This will cover a variety of things that depend on the franchise you're dealing with, but often it will go towards initial training, marketing, and the rights to use the franchises logos, names, systems, and products. But that's not the only fee that franchisees will pay to a franchise. In addition to the initial franchise fees, the vast majority of franchises will charge their franchisees royalties that can come in one form or another. These royalties will often go towards ongoing training, sales of goods directly from franchisor to franchisee, and advertising and marketing efforts. The exact terms for these royalties are set out in your franchise agreement, but they come in a few common forms.