Don't You Love Donuts?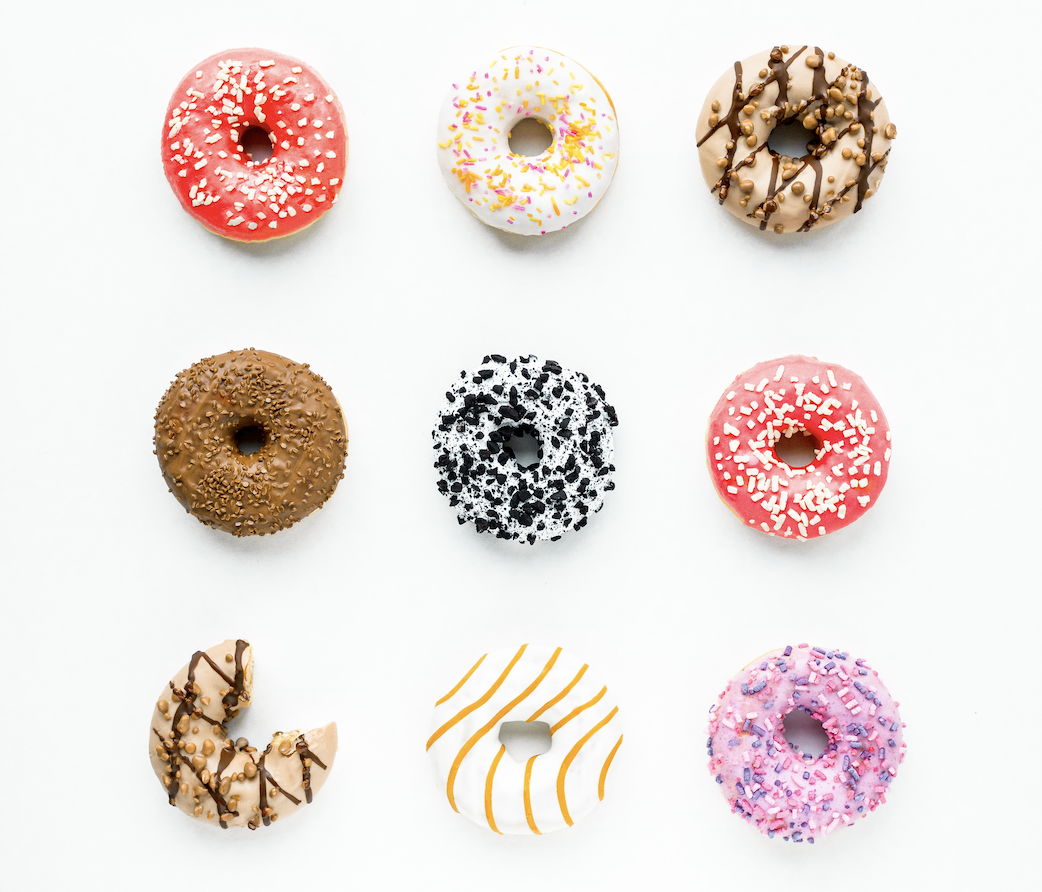 America Runs on Dunkin'? What do you run on?
We all know brands such as Dunkin' Donuts, Krispy Kreme, and more! But, what makes them SO popular? Each brand competes in an industry of loyal consumers, exciting tags lines, and innovative menus to stay on top of the latest trends. Also, each brand offers more than JUST donuts! Offering selections of coffee and other drinks or food helps keep the customers happy. Who doesn't love a donut and coffee in the AM?
Knowing the extent of what a donut franchise offers, we know their presence must be pretty powerful. For example, a Krispy Kreme franchise has an annual profit per year of about $1.2 million with Dunkin' Donuts following slightly behind bringing in about $1 million.
These franchises also offer low investment costs with high rewards, brand strength, and easy operations. Making these donut franchises spots a hit!
What donut franchise would you own?
Duck Donuts provides customers with tasty, made-to-order donuts. We are looking for experienced franchisees with a commitment to offering out customers a warm, family-friendly experience. Duck Donuts has expanded to over 100 locations in the United States!
When you think delicious pastries and excellent coffee, the first name that comes to mind is the Dunkin' Donuts franchise. Since it was founded in 1950 Dunkin' Donuts has become the automatic morning stop for millions of coffee and doughnut lovers in America and around the world, with more than 10,000 shops in the U.S. and more than 32 other countries.
As an internationally recognized doughnut chain store, Krispy Kreme has been satisfying the taste-buds of many for 75 years. Offering a wide range of classical doughnuts and seasonal varieties alongside beverages and icy treats, it is their traditional warm glazed doughnut that has defined them for many years.

Yum Yum Donuts is one of the largest and most successful donut shop chains in the world. Featuring its trademark happy face, the Yum Yum Donuts brand is committed to serving fresh, delicious donuts and coffee with fast, friendly service. Yum Yum Donuts takes great pride in the proven loyalty of its customer base, in many cases welcoming a core group of customers into the store every single day of the week. What's not to like? Mouth-watering donuts and tasty hot coffee.
Rebecca Holmboe
Marketing Manager
What is Subfranchising?
Wherever you are on your franchising journey, you're likely familiar with the traditional agreement between a franchisor and franchisee to operate one business. However, not all franchising agreements follow this same model. Sometimes, franchisors may allow another party to exercise powers which are typically reserved for themselves. This practice, known as subfranchising, grants the rights and responsibilities of the franchisor to a subfranchisor, or "master franchisee," within a designated territory.
How to Read the Franchise Disclosure Document and Red Flags to Look For
This webinar is designed to help you learn how to choose a franchise wisely. Your selection process should consist of thorough research, analysis, and focused investigation. Understanding how to properly read and analyze the franchisor's required documentation, the Franchise Disclosure Document (FDD), is one of the most important activities you will perform in your franchise selection process.