Franchise Disclosure Document for Dummies – Part 4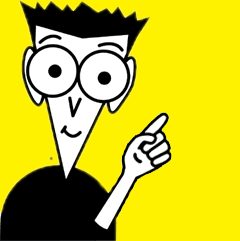 Last week, we discussed Items 8 and 11 of the franchise disclosure document. This week, in part four of our series on understanding the FDD, we continue on with Item 12 – Territory. Item 12 contains several important disclosures for both franchisees and franchisors.
Item 12 – Territory
Territory sizes will vary widely depending on the type of franchise involved. For example, brick-and-mortar franchises (such as restaurants) will often have smaller territories than mobile service businesses (such as in-home senior care). For mall-based franchises, the territory may be limited to the mall itself. The reason for this is simple: the franchisor wants to grant franchisees sufficient opportunity to develop and sustain their business, but not more. That way, there are more territories to grant (and franchises to sell).
One key aspect of Item 12 is establishing how franchisees' territories will be defined. This may be by zip code, population, population with certain demographics, or geographic or political markers (i.e. streets or county lines). For franchises with population-based territories, a franchisee in a busy downtown urban area may have a territory of only a few blocks, while a rural franchisee's territory could reach for miles.
The other core aspect of Item 12 is identifying whether franchisees are granted exclusive, protected, or un-protected territories.
Common territorial rights and restrictions include:
Territorial exclusivity (i.e. no franchisee- or franchisor-owned outlets will receive overlapping territories or compete for customers within your territory);
Territorial protection (i.e. no overlapping territories, but other franchisees can advertise in your territory, or the franchisor can sell competing product over the Internet); and
Territorial restrictions (i.e. your franchise can market only within a defined territory, and other franchisees' territories may overlap with yours).
These are just a few examples. Each form of territory definition can be appropriate under the right circumstances and in the right franchise system.
Other mandatory disclosures in Item 12 include:
Franchisees' rights to relocate (this can be more or less significant depending on the nature of the franchise);
Which parties are permitted to advertise and make sales over the Internet;
Whether the franchisor must compensate the franchisee for soliciting orders within the franchisee's territory (in which case the territory would be non-exclusive);
Whether franchisees can advertise outside of their territory; and
What franchisees are permitted/required to do with orders received from outside of their territory.
The franchise territory is often a key negotiating point for both the franchisee and the franchisor (provided that the franchisor does not merely assign plain vanilla territories), and rightfully so. Franchisors need to make sure that they give their franchisees the opportunity to be successful without inhibiting their ability to saturate the potential market, while franchisees need to make sure that they get adequate value and opportunity out of their investment.
Next week's installment will focus on Items 13 and 14 of the FDD, which cover trademarks, copyrights and patents.
Jeff Fabian is the owner of Fabian, LLC, a boutique intellectual property and business law firm serving new and established franchisors and prospective franchisees.
--
This article is provided for informational purposes only, and does not constitute legal advice. Always consult an attorney before taking any action that may affect your legal rights or liabilities.

The Kardashians: Marketing Lessons for Every Business Owner
Kardashian matriarch Kris Jenner has been criticized for "pimping out" her children, but the mother's shrewd dealings may be a smart move. Of the 10% manager fee Kris takes from her family members' earnings, daughter Kourtney says, "We'd have to give it to someone else; I'd rather keep it in the family," and Kim states, "She has this vision for us, and she makes it happen." In fact, it has been reported that Kris "makes it happen" to the tune of $65 million a year. What can business owners learn from this? When the goal is to build wealth, keep it in the family – all of it.
MinorityFran Changing the Game for Minorities in Franchising
As far as the incentives go, there are three main categories that franchisors tend to work with when they're looking to increase access to their systems for minorities. The most popular method used, by far, is to offer discounts on initial franchise fees. The second most popular incentive offered to minorities by franchisors is financing assistance and other discounts to help pay off the sizable franchising fees that new franchisees incur. Finally, in rare instances, franchisors offer minority franchisees administrative and development support above and beyond what they provide to the non-minority franchisees in the system. Here is a list of franchises that have gone the extra mile to reach out to minorities looking to get involved in franchising.
Choosing a Service Franchise or a Product Franchise
Most of the franchises offering Product oriented goods have very stringent rules. Since their brand is associated with a tangible good they must guarantee the desired quality from the consumer's expectation. Franchisees must purchase the goods from a designated supplier and must keep items in their inventory as suggested by the franchisor. This can be company regulated policies or simply to help the franchisor launch some of their new products.