Pizza Powerhouses: Leading Franchise Giants in the Pizza Industry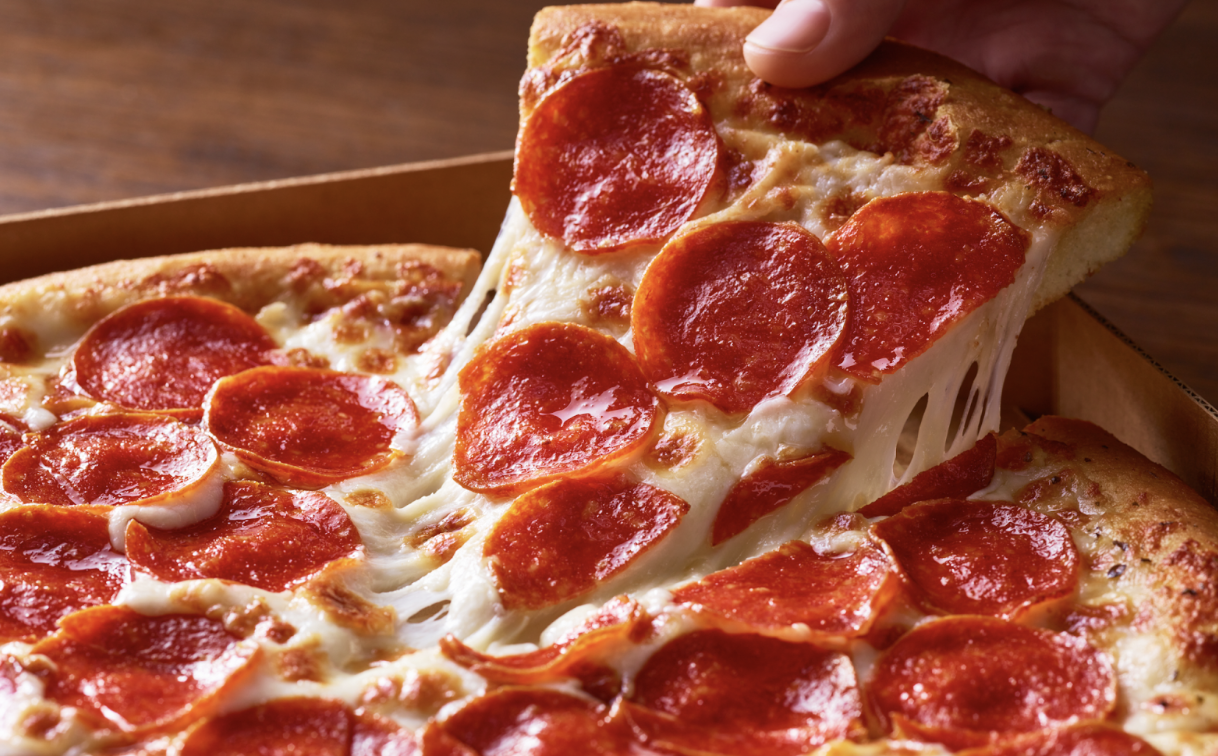 Investing in a pizza franchise offers a compelling and potentially lucrative opportunity for several reasons. Firstly, the pizza industry has consistently demonstrated its resilience and popularity, making it a stable market with a strong customer base. People's love for pizza transcends cultural boundaries, ensuring a steady demand regardless of economic fluctuations. By aligning with a well-established franchise, you tap into a proven business model, benefiting from the parent company's expertise in operations, branding, and marketing. This support reduces the risks associated with starting a business from scratch and provides you with a roadmap for success.
Furthermore, owning a pizza franchise grants you access to a network of resources that can accelerate your growth. Franchisors often provide comprehensive training programs, ongoing support, and a reliable supply chain, simplifying the process of running your business. As part of a recognized brand, you'll instantly gain credibility in the eyes of consumers, leading to quicker customer acquisition and higher trust levels. With the flexibility to choose a location that suits your target demographic, along with the ability to adapt the menu and services to local preferences, you can personalize the franchise while still capitalizing on a proven formula. In essence, investing in a pizza franchise offers a compelling blend of stability, support, and potential profitability, making it an enticing venture for aspiring entrepreneurs.
Here are the Top 10 Pizza Franchises in the US:
Known for its "You Got 30 Minutes" promise, Domino's offers a wide range of delicious pizzas with various crust options, innovative toppings, and speedy delivery, making it a go-to choice for pizza lovers seeking convenience and taste.
With its iconic Pan Pizza and a vast menu that includes pasta, wings, and desserts, Pizza Hut has been satisfying cravings for decades. The blend of classic flavors and innovative creations continues to make it a family favorite.
Renowned for its "Better Ingredients, Better Pizza" mantra, Papa John's prides itself on using high-quality ingredients to craft delicious pizzas. Their signature garlic sauce adds a distinct and memorable flavor.
"Hot-N-Ready" is Little Caesars' promise of serving affordable, freshly made pizzas that are ready to go when you are. Their emphasis on value and speed has made them a popular choice for a quick pizza fix.
Offering a taste of authentic Italian flavors, Marco's Pizza delights customers with a variety of specialty pizzas, subs, and cheesy breadsticks. Their commitment to quality and artisanal ingredients sets them apart.
Famous for their flavored crust options, Hungry Howie's brings a unique twist to the pizza experience. The combination of creative crusts and a wide range of toppings allows customers to customize their perfect pie.
Blaze Pizza has revolutionized the fast-casual pizza concept by offering customizable, fast-fired artisanal pizzas. Their emphasis on fresh ingredients and creative combinations lets customers create their own culinary masterpiece.
MOD Pizza stands out for its "Build Your Own" approach, where customers can choose from a wide selection of toppings for one price. Their commitment to individuality and community involvement makes dining at MOD a rewarding experience.
Sbarro brings the flavors of Italy to mall-goers and busy individuals with its New York-style pizza slices. Their commitment to using traditional recipes and fresh ingredients results in a satisfying and comforting dining experience.
10. Round Table Pizza Franchise
Renowned for its high-quality ingredients and premium toppings, Round Table Pizza offers a diverse menu that caters to various tastes. Their commitment to creating a welcoming atmosphere has made them a favorite for family gatherings.
Rebecca Holmboe
Marketing Manager
Female NASCAR Driver Learns Life Lessons and Transitions to Succesful Franchisee
[Matt Wilson, FranchiseHelp]: Hello everybody. This is Matt Wilson coming from FranchiseHelp.com. I am here with Deborah Renshaw-Parker,former NASCAR driver and Apricot Lane Boutique franchisee. Deborah is coming to us from Bowling Green, Kentucky, where she owns an Apricot Lane franchise. We want to pick her brain a little bit. Thanks for coming on the show.