There's No Better Time To Open a Healthy YOU Vending Business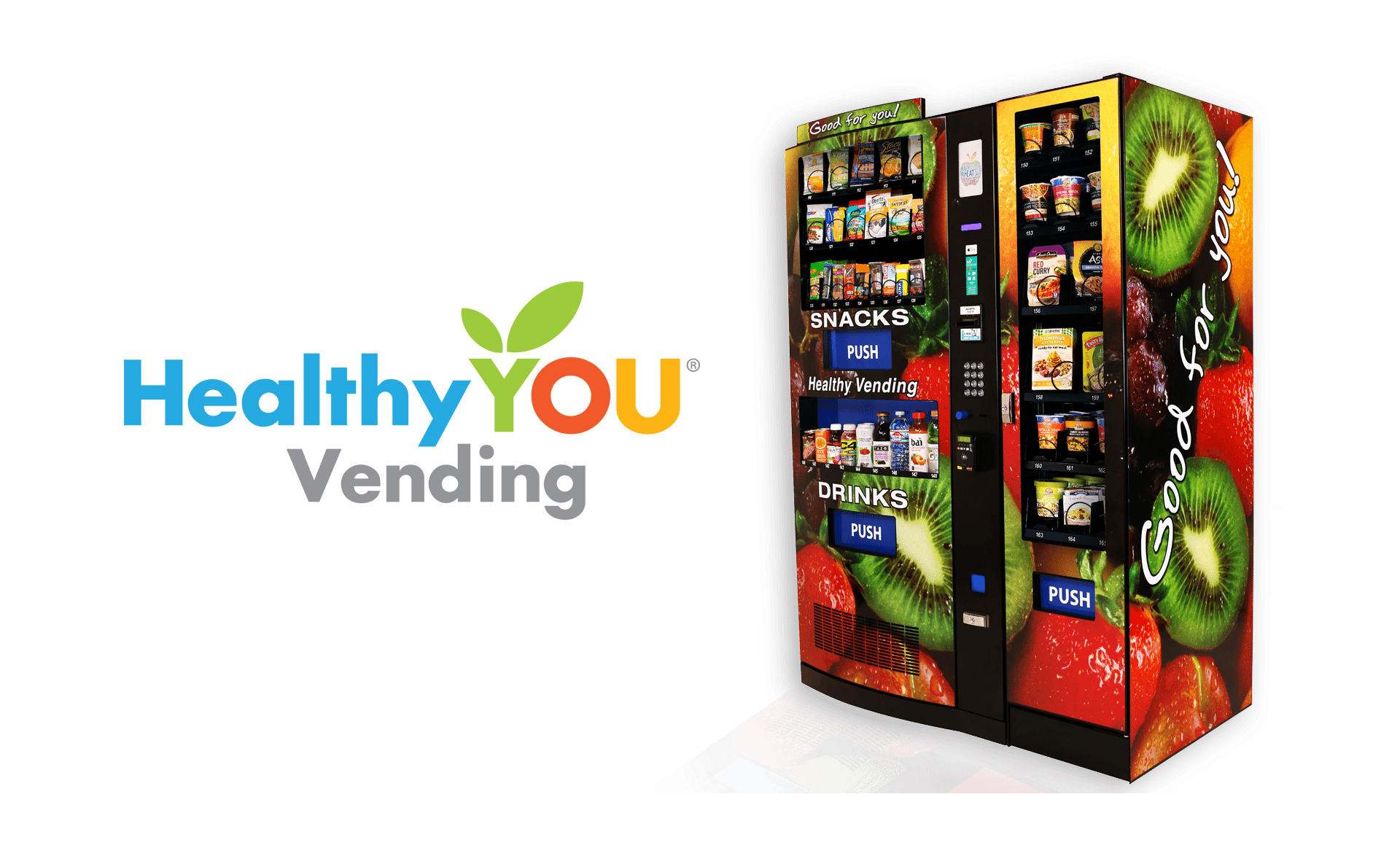 Improvise. Adapt. Overcome. To state the obvious, the economy has been shifting over the last few months. While many sectors and markets have been impacted, we believe that over time, many new opportunities will also come forward as we venture into new ways to go about our day-to-day lives.
We recently came across this article by ModernRetail titled: "'The timing couldn't be better': Vending machines are entering a new golden age".
The article sums up some of the key perks of owning a vending machine business - it checks off all the essential points of social distancing regulations, leverages technology and reduces labor cost. However, there are so many more benefits to opening a vending machine business!
All about Healthy YOU Vending
The first time we heard about Healthy YOU Vending's business concept, we fell in love. More than just a food vending business, Healthy YOU Vending specialises in dispensing healthy snacks and beverages - like those commonly found at Whole Foods or Trader Joe's, but in single-serve sizes. The machines are technologically rich and automatically monitored through a remote cloud system, providing alerts when goods are running low, or currency bills are fully stacked.
But there's so much more to this business opportunity!
Convenience within your neighborhood
Healthy YOU Vending machines can be placed conveniently in neighborhoods, reducing the number of grocery runs to stock up on snacks.
P.S. The optional SmartMart Side Vendor offers location-specific products - ranging from razors, to headphones, to even vitamins. You can bring all these things to the convenience of your neighborhood too!
Fully automated technology means working from the comfort of your home
It is important to still remain safe while trying to be your own boss - and this is the perfect way to stay inside. Automated cloud tracking allows you to monitor your machine from the comfort of your own home, and you only have to head out for maintenance when absolutely necessary.
More than keeping your customers safe while getting snacks, this also keeps you, as the owner, safe at home.
Making healthy snacks easy to access and convenient to your neighborhood
Let's be real here - how many times this month have you made boxed macaroni and cheese because it was the simplest thing to make? Staying in has definitely made our lifestyles a little more sedentary, so you can make a change in your neighborhood by bringing healthy snacks to the people near you!
-
As businesses continue to pivot to meet the changing demands, Healthy YOU vending presents a unique position amidst a pandemic. Considering our shifting cultures and economy, there is nothing more important than flexibility - what more, an opportunity to do it safely. Both for the new entrepreneurs who look for convenient business opportunities, and for the customers who are looking for healthy food options.
If we haven't already convinced you about why Healthy YOU Vending is the perfect business opportunity, you can check out their profile here for all the good stuff.
If you'd like to check out more franchise opportunities, take our franchise matching quiz here!
Abigail Chloe Chew is the Digital Marketing and Accounts Specialist at FranchiseHelp. She enjoys a good healthy granola bar for breakfast.
5 Hot Franchises for 2014
Looking ahead to 2014, quick service food and cleaning services are perennially popular and lucrative franchise opportunities. Here are five white-hot franchises that may surprise you.
What Would You Do with $25,000?
Have you ever had one of those days when you were just kind of fantasizing about what you would do if you had a crazy amount of money? I had one of those a couple of weeks back when I was looking for a new apartment. I decided to go onto an NYC realty site and take a look at what paying an absurd amount of rent gets you in the city. I was looking and came across one for $25,000 a month (and that's nowhere near the top end) and just had to laugh. Of all the things you could do with $25,000 - paying one month's rent on an apartment seems pretty nuts to me. But that got me thinking, what can you do with $25,000 - from rational to fun to downright wacky.
How to Fund Your Franchise Acquisition
Even if you have all of the required start-up capital sitting in your bank account, and even if you have mentally prepared to invest a considerable sum into a franchise, you may be wary of risking your very bottom dollar for the new venture. There are alternatives, including raising debt or equity funding, but both of these options come with a set of benefits and drawbacks that you'll need to weigh carefully before committing to any particular path.