Where Is The Best Location To Open Your Franchise?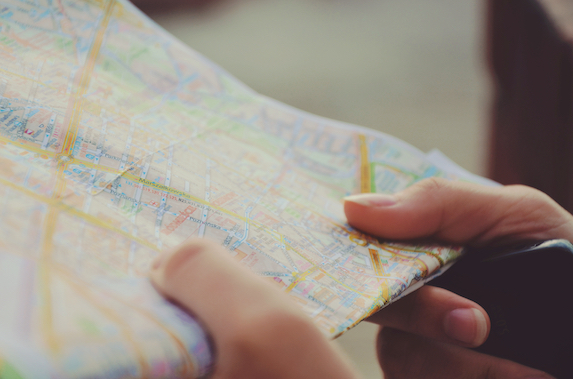 One critical factor to consider when you are thinking about opening a franchise is whether your location is suited for a franchise and which franchise suits your area the best. One thing that makes this consideration slightly easier is the notion of franchise territories. Most, but not all, franchises in the US are set up so that they grant exclusive territorial franchise rights to their franchisees to help prevent the issue of geographic competition.
The technical specifications for how a territory is allocated can vary from franchise to franchise. Some define them by geographical boundaries like streets, counties, or states, but others will have them simply defined as a radius surrounding each location. Regardless of how the territories are setup the general role of territories are the same. You as the franchisee have exclusive rights to the brand within that area. In doing so the franchise is suggesting that the territory you are granted has enough potential customers to allow your business to thrive. While it ensures you a protected area during the growth stage of your franchise it can also create pain points in the future.
As a franchise expands and the majority of its original territories are accounted for a risk begins to emerge. They can either stop expanding, or they can instead expand into pre-existing territories. This is beneficial for the franchise as a whole because they can service more customers, but for the old franchisees it cuts into their potential customer base. This is a cause of frustration for some older franchisees who have seen their territories cut away.
By and large exclusive territory agreements are extremely beneficial for both franchisees and franchisors. However, just like the other major factors of the franchising agreement they are issues that need to be discussed and negotiated during the application and decision process. As a potential franchisee you should make sure you understand what your territory agreement means and any recourse you may have if your franchisor decides to expand a new franchise into your territory.
What Does a Franchise Search Look Like
People often start off their search for franchises and aren't really sure what they want. They might know a facet of what they want, but they're not certain about everything they need to look into or think about. I thought it might be helpful for anyone interested in opening a franchise to get an idea of what everyone else is looking for. How the typical search goes before they connect with a franchise. What type of franchises people are typically looking for. And the most common reasons why people want to open a franchise.
How Apricot Lane is Creating Retail Boutiques with the Franchise Model
You are correct - it is very difficult to use the words, "flexible" and "franchise" in the same sentence! The flexibility comes with allowing our franchisees to cater their product mix to their local demographic. Florida fashion is different than North Dakota, Louisiana or California. The sophistication comes with the build-out, marketing, point of sale - inventory management system, intranet communications, buying resources and most importantly, the networking of franchisees across the country sharing fashion trends and what's working.
Quantifying Yelp's Impact on the Restaurant Industry
Luca studied the effects of Yelp ratings on the revenue of restaurants and discovered several interesting findings. Studying the relationships of restaurants' revenues to their Yelp reviews in Seattle over a period from 2003 to 2009, he found a significant relationship between a restaurant's average rating and revenue. One star's worth of improvement on Yelp leads, he found, on average to an increase of between 5 and 9 percent in revenue. The average rating is more important than the review, as many Yelp users are overwhelmed by the sheer number of reviews on manyrestaurantpages and find it easier to consult the star rating. Luca also found two features which exacerbate the effect on revenue Yelp has. First, the more reviews a restaurant has, the more impact an increase in its Yelp rating will have on its revenue. Second, the more reviews by Yelp "elite" members, the more impact; "elite" reviews have almost twice as much impact as other reviews.