Where Is The Best Location To Open Your Franchise?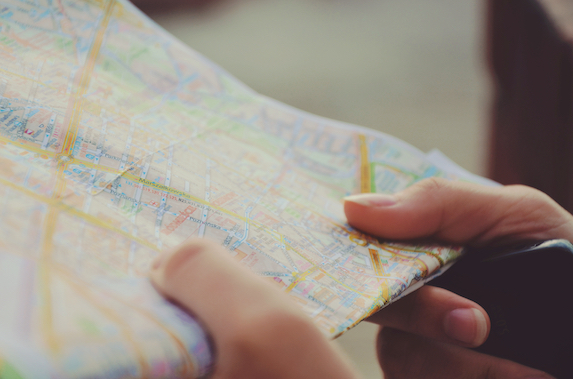 One critical factor to consider when you are thinking about opening a franchise is whether your location is suited for a franchise and which franchise suits your area the best. One thing that makes this consideration slightly easier is the notion of franchise territories. Most, but not all, franchises in the US are set up so that they grant exclusive territorial franchise rights to their franchisees to help prevent the issue of geographic competition.
The technical specifications for how a territory is allocated can vary from franchise to franchise. Some define them by geographical boundaries like streets, counties, or states, but others will have them simply defined as a radius surrounding each location. Regardless of how the territories are setup the general role of territories are the same. You as the franchisee have exclusive rights to the brand within that area. In doing so the franchise is suggesting that the territory you are granted has enough potential customers to allow your business to thrive. While it ensures you a protected area during the growth stage of your franchise it can also create pain points in the future.
As a franchise expands and the majority of its original territories are accounted for a risk begins to emerge. They can either stop expanding, or they can instead expand into pre-existing territories. This is beneficial for the franchise as a whole because they can service more customers, but for the old franchisees it cuts into their potential customer base. This is a cause of frustration for some older franchisees who have seen their territories cut away.
By and large exclusive territory agreements are extremely beneficial for both franchisees and franchisors. However, just like the other major factors of the franchising agreement they are issues that need to be discussed and negotiated during the application and decision process. As a potential franchisee you should make sure you understand what your territory agreement means and any recourse you may have if your franchisor decides to expand a new franchise into your territory.
Getting Started - What is a Franchise
Most of you are probably already familiar with franchises. You may even patronize a variety of franchised businesses without realising that they are franchises. These businesses range from car servicing and financial services to yogurt and home repairs. According to the International Franchise Association(IFA) franchises employed nearly 9,000,000 Americans in 2015 and generated nearly $880 billion. Franchising is difficult to escape.
Watch out, Franchisees! 10 Franchisor Red Flags
Only a limited number of states require registration by franchisors, and franchisors are by no means required to register in states where they have no intention of selling franchises. However, if a mature franchisor appears to be consciously avoiding the registration states, this may suggest some level of internal concern about the FDD, the franchisor's sales tactics, or the franchise system as a whole. The cover pages of the FDD will identify where the franchisor is required to register (and whether it has registered or not), and the charts in Item 20 of the FDD will explain whether the franchisor has ever sold a franchise in any of the registration states.
Determining Your Priorities
At its core the decision to open a franchise isn't a trivial decision. You are making a serious investment, but if you take all of the factors into account it can be an amazing one. But before you get there you need to sit down, analyze your needs, capabilities and limitations in relation to a franchise business. This could take a few days to consider or a few weeks or months. In either case, it is one of the most important steps in the franchising process, so don't skip it.