Main Street Home Painting
Business Opportunity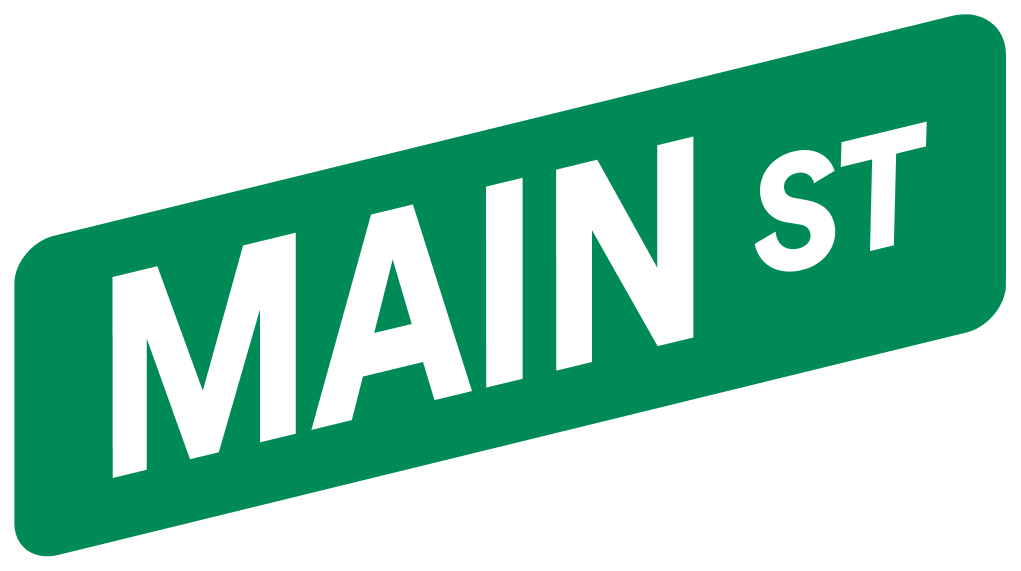 Main Street is a technology platform that provides a complete solution to start YOUR painting business. They provide online training to learn about the painting industry, a marketing platform to get you actual customers, and end-to-end technology to run your business. With no hefty startup fees, it's easy to get started today.
| | |
| --- | --- |
| | $10,000 |
| Net worth required | $10,000 |
| Investment | $10,000 |
| Units in operation | 7 |
| Franchising Since | 2019 |
Own a Main Street Home Painting Business - Questions & Answers
What is it?
Main Street is a tech platform that sets you up with everything you need to start, operate, and grow a home painting business
It provides training with top experts, a best-in-class marketing engine, and a complete set of tools to run your business operations
Main Street is a technology company built by some of the best tech minds
How does it make money?
Homeowners pay for house painting services
Who is it for?
Someone with strong experience of leading and managing business teams in the past
Someone with the ambition of building a multi-million dollar business in 2-5 years
What would you do as a franchisee?
Year 1 - Use Main Street tools to get off the ground, register the business, get your own website, get your first customers, find painters and start completing jobs
Year 2 - Hire a sales manager and grow your business
Year 3 onwards - Hire a general manager to manage the day-to-day operations. Estimated revenue
Main Street Home Painting 
Why Us
If you want to start a business nowadays, you have two options:
Option 1: Strike out on your own - If you're a first-time business owner, and have no idea how to build a successful business, it can take months (if not years) to figure things out. And that's scary.
Option 2: Buy a franchise - While franchises have proven systems and training, and come with a brand (many of which are unknown), they don't fit everyone's budget. It's hard to invest $100,000 before you even get started.
That's why Main Street exists. Main Street is a technology platform — We have everything you need to go from "I want to be my own boss" to "I'm doing a million in revenue!"
We seamlessly provide online training to learn the painting industry, the technology to run your business, and the marketing to get customers. 
Why Own a Painting Business?
It's the fastest, lowest-cost way to start a profitable business.
You don't need any painting experience to become a business owner on the Main Street platform.
Low startup costs. Sometimes as low as $3,000.
Put in the effort, and realize the revenue! With jobs averaging $3,000 each, doing six painting jobs every week for one year is nearly $1 Million!
High margins — 25% and up! When you generate $2 million a year, you can take home at least $500,000.
The competition is outdated— 75% of painting businesses don't even have a website.
It's a recession-proof industry.
But most important —our current business owners are on track to do $1 million in revenue this year.
The Main Street Path to Success: Start, Build, Decide
Main Street isn't for people who want to make a basic living.
And it's certainly not for people who want a get-rich-quick scheme.
Main Street is for those who want to work hard. If you've got the will, we've got the way.
Stage 1: Start - You are in the ringer —working solo. You're putting in the sweat, the hours, the hustle.
Stage 2: Build - You then start to put together a team. Hiring sales reps, then a general manager. Making the business work for you and playing quarterback.
Stage 3: Decide Once you've tasted success, there are a few options:
1. Sell the business and cash out
2. Expand — Launch new territories and step on the gas
3. Run your business on autopilot — the general manager runs the business. You enjoy your hobbies, be with your family.
And Main Street is with you every step of the way.
How Main Street Works
Main Street supports you through 3 crucial phases:
Phase 1: Launch your business - Getting off the ground and reaching that point where you're ready to make money — that's the hardest part about starting any business. The Main Street platform handles everything you need to get there.
Business registration and insurance
Industry-leading training on how to start and grow a painting business
Branding and marketing materials— show up as a professional service on Day 1
Phase 2: Start making money - 97% of consumers go online to find a local services business. But online marketing is confusing, complicated, and expensive. And getting a regular stream of customers becomes difficult. With Main Street, you never have to hire a marketer— or worry about online marketing. You get appointments with prospective customers — straight to your calendar.
Website builder — Create a personalized website and edit as you wish
List your business across the web — Google, Yelp, HomeAdvisor, etc
Call center to filter leads and book appointments
Quotes and estimates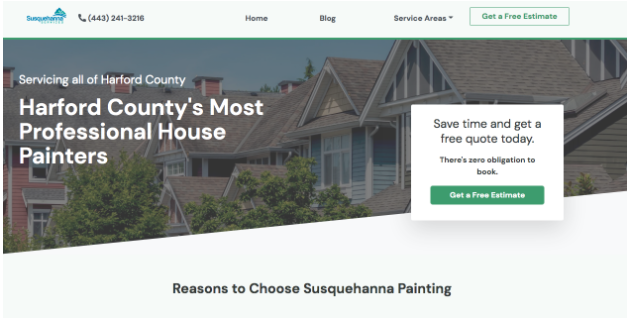 Phase 3: Grow your business - Once you're up and running, Main Street simplifies the day-to-day running of the business. So you get to focus on what matters — growing your business. We want you to be in business for yourself, not by yourself.
Invoicing and follow-ups
Sourcing painters
Managing payments
CRM (Customer Relationship Management)
Community Forum
Owner Testimonials
"I've gotta' say, when I first came to Main Street, I was skeptical. I'd never heard of this concept before, and I knew nothing about painting! I had a ton of questions — especially about marketing. Would they get me customers? How does marketing work? But what convinced me was the business model— Main Street only makes money when I do. No crazy upfront fees. Looking back, becoming a Main Street owner is probably the best decision I've ever made. I just made $20K last week! And my business is on track to do annual revenues over $1.2M this year." - Nicholas LaForest, Main Street Owner, Abingdon, Maryland
"Main Street has given me the financial freedom I've been fighting for my whole life. Since I started my painting business, I've been earning so much more than my corporate job. But more importantly, I can finally make time for my family. The Main Street platform supports stuff that would have taken me months, if not years, to figure out. It's like I have a fortune 500 company working for me." - Hardin Hawes, Main Street Owner, Lake Norman, North Carolina
Is this your franchise?
Contact us to unlock your franchise's page to add content and get leads!