Business Opportunities Industry Analysis 2020 - Cost & Trends
Looking at Business Opportunities in 2020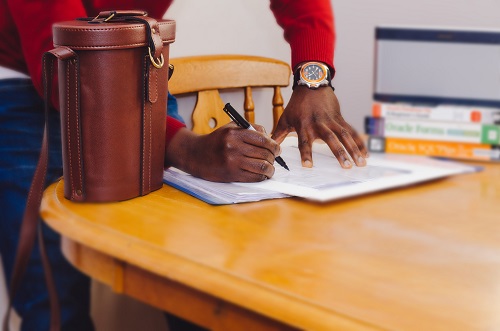 So what exactly is a business opportunity and how does it differ from a franchise opportunity? In this report we explain the differences between a franchise and a business opportunity and help you determine what your options are if you decide entrepreneurship is for you.
Business Opportunities Defined
Generally speaking, a Business Opportunity (often referred to as a "Biz Opp") is any opportunity that allows the purchaser of the opportunity to start his or her own business. Generally, a pre-packaged business investment.
The Federal Trade Commission (FTC) defines a Biz Opp as an "arrangement where a seller solicits a purchaser to enter into a new business where the purchaser makes a payment to the seller, and the seller, either expressly or impliedly; (1) makes an earnings claim, or (2) promises to provide business assistance. Business assistance is defined as promising to find locations to operate the business; providing outlets for products or customers for the purchaser's goods or services; promising to buy back any of the products or services; tracking or paying, or purporting to track or pay commissions or other compensation based on the purchaser's sale of goods or services, or recruitment of other persons to sell goods or services; and otherwise advising a purchaser in the management or operation of a new business."
Currently 25 states have laws that provide slightly different definitions when compared to the FTC for what constitutes a business opportunity. The most consistent items that appear in these definitions include:
Initial start-up fee greater than $500

Seller of biz opp to assist buyer in locating a market to sell the product
Seller of biz opp to provide buyer with access to the product that is for sale
Inventory buyback guarantee provided by seller to buyer
Marketing assistance provided by seller
Seller will mandate that buyer exclusively source specific products through the seller
What's the difference between a business opportunity and a franchise opportunity?
While the above definition is understandably broad, it should be noted that all franchises are considered biz opps -but not all business opportunities are considered franchises.
A franchise is most simply defined as a business in which a franchisor with an existing product or service enters into a contractual arrangement with a franchisee through which the franchisee can operate a location in a predetermined area using the franchisor's brand/trade name and guidance. The franchisee is usually required to pay a fee to the franchisor for these rights. Franchises typically seek to maintain consistency across all franchise locations and as a result have very restrictive guidelines on items such as how the company's brand can be used, the look and feel of the location, product offering, pricing etc.
Broadly speaking, ownership of a non-franchise biz opp generally means significantly more flexibility and less oversight, but also less support, from the seller when compared to a franchise.
Pros and Cons of Investing in a Business Opportunity
Pros:
Significant flexibility on how to operate the business

No ongoing royalties paid to the seller
In most cases, lower startup costs when compared to a franchise
Flexibility for owner to develop their own brand
Flexibility to customize strategy to fit the specific market
Cons:
Limited support provided by the seller after the purchase

Buyer is not necessarily provided with an established brand name
Risk of seller only being motivated to collect the upfront fee
Higher inventory or supply costs (potentially), as owner isn't able to tap into system-wide economies of scale
Some typical business opportunities:
Licensing
A licensing agreement allows the licensee the right to use a trademark or brand from the licensor in return for a split of the earnings. Licensing provides the licensee with more flexibility in how best to leverage the license in a certain product category.
Gorilla Brands offers the Gorilla Games trademark and brand for licensees to open their own Gorilla Games video game location.
Vending
A vending business allows the buyer to distribute a product through a vending machine. Typically the buyer of the vending machine will seek to find a quality location with strong foot traffic to place the machine. The owner of the location is provided with a predetermined split of all revenue generated from the machine.
Revive Energy Mint provides a vending Biz Opp through which buyers can distribute the Revive Energy Mint caffeinated energy products.
Distributorship
A distributorship is a contractual agreement through which one can offer for sale the product of another company. Typically the buyer of the distributorship can develop its own brand outside of the brand of the actual product for sale and can develop non-exclusive distribution relationships with other product makers.
Pet Corner International is a distributorship that allows the distributor to sell all-natural pet supplements to retailers.
Dealership
Similar to a distributorship, with the main difference being that a dealership typically focuses exclusively on selling one particular product.
Auto dealerships are the best example, whereby a dealer exclusively sells one product (e.g., a Chevrolet dealership)
Rack Jobbing
Selling other company's products in a variety of stores.
Many convenience stores will rent space to rack jobbers to allow them to display and sell goods.
Looking for more franchises? Take our franchise quiz here.

Matt Sena is a writer and researcher, a co-founder, a former portfolio manager, a rider and a dad. He earned his MBA in Finance from Kellstadt Graduate School of Business while working at Goldman, Sachs & Co.

International Franchising Industry Analysis 2020 - Cost & Trends
Franchising outside of the United States presents a different set of opportunities and challenges from franchising domestically, including different franchise structures and distinct cultural and legal frameworks. Careful research and consideration must be taken before considering opening a business in an unfamiliar country.
Education Industry Analysis 2019 - Cost & Trends
The educational services market is large and growing with multiple types of opportunities available for franchisees. According to the Bureau of Labor Statistics, there are over 100k establishments in the private Education Service industry; almost 200k when including local, state and federal government institutions; combined this industry employs over 3.5 million people. On the private side, the industry is largely fragmented – the fifty largest companies represent just 30% of the total revenue in the industry.
Fast Casual Industry Analysis 2020 - Cost & Trends
When it comes to restaurants, fast casual has been the growth darling of the industry for almost 20 years. While it still accounts for less than 10% of the total market, the number and diversity of fast casual restaurants has been exploding across the country, with an astounding growth of over 500% since 1999!