Fast Casual Industry Analysis 2020 - Cost & Trends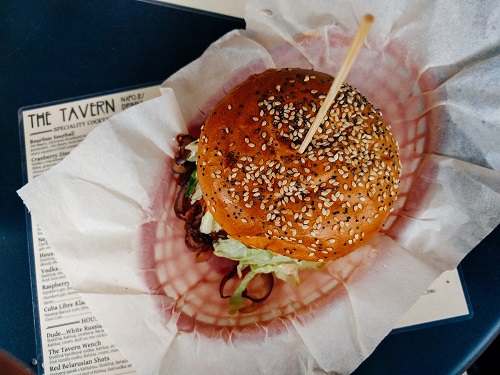 When it comes to restaurants, fast casual has been the growth darling of the industry for almost 20 years. While it still accounts for less than 10% of the total market, the number and diversity of fast casual restaurants has been exploding across the country, with an astounding growth of over 500% since 1999!
Evolving consumer tastes and creative restaurant concepts are the driving forces behind this growth. Increasingly consumers are looking for healthy alternatives and are more dynamic in their tastes - they're looking for more than the typical burger and fries. But what has not changed is the need for speed and convenience when it comes to grabbing a bite, particularly during the business day.
That is the gap that fast casual has stepped into and dominated: higher quality, imaginative cuisine served to a population on the move. The sector is still evolving and expanding at a rapid rate - and there is tremendous opportunity for the interested entrepreneur.
What is it, anyway?
Fast casual sits between the more traditional full-service restaurants and the typical fast food establishments seen in every town and on every highway across the country. Like fast food, fast casual is typically order-at-the- counter and offers no table service. However the atmosphere is generally a little more upscale and often includes real cutlery and plates. Food is usually prepared on site, as opposed to the assembly line, mass-produced food items popularized by chains like McDonald's.
The food is considered to be of a higher-quality and is often locally sourced and has a wide selection of healthy options. Many fast casual businesses are targeting a less-commonly seen ethnic cuisine such as Vietnamese, or are taking a new look at the classics, such as pizza or even burgers.
Of course with a higher a quality of food and a more upscale atmosphere comes a slightly higher price point – though consumers have not been hesitant to pay!
Fast Food average check size: $5
Fast Casual average check size: $12
Who's eating it?
Fast casual generally targets the business lunch crowd. The consumer profile is married, working and between the ages of 35 and 45. They may have kids but they're eating without them. Consumers are looking for healthier options, and 66% of recently surveyed reported that they are eating more ethnic cuisines than ever before. Almost 70% report that they are more likely to eat at a restaurant offering locally sourced food.
Generation Z - born after 1997 - is a more multicultural generation than any before, and will search for Latin American or Korean food as easily as BBQ or burgers.
The numbers
The restaurant industry as a whole is a behemoth. Sales in 2016 are expected to exceed $780 billion dollars, marking the seventh consecutive year of growth. According to the National Restaurant Association there are over one million food service locations in the US, and the industry employs over 14 million people and is expected to add an additional 1.7 million by 2026.
Fast casual, however, is the smallest portion of the industry, coming in at only 7.5%, roughly, of market share. But the growth of this small segment far outshines the rest of the industry!
| | |
| --- | --- |
| Restaurant Type | Market Share |
| Full Service | 48.5% |
| Fast Food | 43.8% |
| Fast Casual | 7.7% |
2014 sales were 13.5% over 2013, and revenue grew another 10.4% from 2014 to 2015. The restaurant industry as a whole, in comparison, grew only 5.7% in 2015 and 5.3% in 2014.

Opportunity
So how does an interested entrepreneur take advantage of this growth? Here are things to keep in mind.
Pick the right food
With so many available fast casual franchises it's difficult to know the right type of food for your local population. In 2015, pizza-focused chains were all the rage, with sales expanding a whopping 36%. Concepts with a niche-focus such as BBQ, health-based or with a specific ethnic focus grew 17%, and chicken-based establishments grew at 16%.
Restaurants with menu items catering to the specific regional tastes of their population, such as chiles in the southwest or Italian beef in Chicago, are also doing very well.
Pick the right place
Keep in mind that fast casual restaurants do best in or near the business district – providing a quick, delicious option for a lunch break. Being near other restaurants might provide a bump in overall traffic, but it's important to avoid being just another burger joint in a sea of burger joints.
Get digital
Increasingly consumers are interested in leveraging technology to streamline or improve their overall eating experience. Three-quarters of consumers surveyed will at least view menus on their smartphone before trying a new location, and almost 40% indicate they will pay with their phone when they can. Almost a third of consumers indicated that they are receptive to text message marketing as well.
Pick the right partner
Finding the right franchisor can be a difficult task - but it may be the key to success. Effective marketing and distribution channels are extremely important, but in the fast casual segment creativity and the ability to quickly evolve to meet changing tastes and maintain the interest of the consumer is of the utmost importance. Choose carefully!
Check out below to take a peek at just a few of the franchise choices in this exciting market!
Franchise Opportunities
Bruegger's - Chipotle - El Pollo Loco - Five Guys - Newks - Noodles & Company - Panera Bread - Pizza Ranch - Vapiano - Blaze Pizza - Pie Five Pizza - Pizza Rev
Business Services Industry Analysis 2020 - Cost & Trends
The Business Services industry encompasses a wide range of services. Many of these services can be purchased cheaper and/or with higher quality through outsourcing. Some examples of these services include staffing, direct mail, shipping and printing.
Healthcare Industry Analysis 2020 - Cost & Trends
With the still simmering public debate over the benefits and detriments of Obamacare - and over its possible reversal - it gets easy to let our eyes glaze over and wait for the smoke to clear. But hiding behind the controversy are health-care industry trends that offer tremendous business opportunities for entrepreneurs - no matter which way the political winds blow.
Real Estate Industry Analysis 2020 - Cost & Trends
The real estate industry is a big business generating billions of dollars in revenue annually, and there are ample opportunities for entrepreneurs to turn a profit. Last year there were approximately 210,000 companies operating in the residential brokerage and management field, which generated $200 billion in revenue; there were 35,000 companies operating in the commercial brokerage and management field, generating $35 billion in revenue.