Pet Care Industry Analysis 2020 - Cost & Trends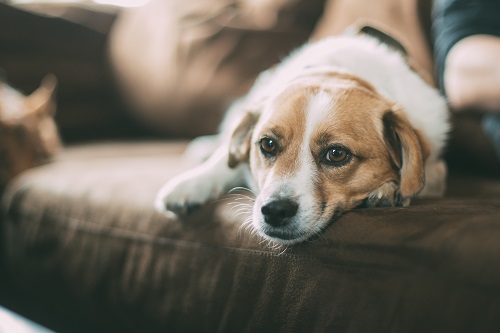 Well over half of the households in the United States own a pet – almost 80 million homes! Man's best friend might be the most iconic, but our taste in pets is both varied and dynamic. But whether it's a dog, cat, horse, bird, fish, or lizard – pets need to eat. They need to be kept clean, and have a place to sleep. Pets need to be cared for – and with over 300 million pets in the US that makes for a booming business.
But it's not just the basic care requirements of our non-human family that is driving strong growth in the pet industry. Strong economic conditions, the demographics of our (human) population, and a growing body of medical research pointing to the health benefits of pet ownership are all contributing to continued strength. And perhaps as important as all of these is the fact that people do not just care for their pets – they pamper them.
What is the pet industry?
As of 2015, 65% of households in the US own at least one pet, and the pet industry is made up of the products and services that keep these pets alive, healthy and happy – food, toys, daycare, training, beds, cages, medical services and a lot more.
And, being honest, the pet industry in the United States is keeping pet owners happy as well. After all, no dog feels sad without the latest Juicy Couture sweater – but some some of their owners might. While pets are found in households of all economic levels, high-income households account for about 60% of the total spending.
Large corporations such as Petsmart and Petco are the most well-recognized businesses, but there are also an enormous amount of small businesses, franchises, and sole proprietorships. They are found in cities, suburbs and in the deep country. And perhaps more so than in many other industries, there are countless "off-the-books" dog walkers and pet sitters offering services to their friends, families and local networks.
What are the numbers?
According to the American Pet Products Association (APPA), revenue in the pet industry is expected to be $62.75 billion in 2016, an increase of more than 4% over 2015. The average annual growth rate since 2002 is 5.4%, and revenue has been growing steadily for well over 20 years.
According to the Bureau of Labor Statistics, above average job growth is expected for the industry – 11% growth between 2014 and 2024.
Logically, food is the largest spending segment, followed by veterinary care. Within each segment, however, there is quite a degree of variability in the type, quality and price of goods and services.
Revenue by Segment
Food
2015:

$23.05 billion



2016 (estimated): $24.01 billion

Supplies/OTC Medicine
2015: $14.28 billion

2016 (estimated): $14.98 billion

Vet Care
2015: $15.42 billion

2016 (estimated): $15.92 billion

Live animal purchases
2015: $2.12 billion

2016 (estimated): $2.11 billion

Pet services: grooming & boarding
2015: $5.41 billion

2016 (estimated): $5.73 billion

Trends driving pet industry growth
There are a number of trends supporting strong growth in the industry and they show no signs of slowing down.
Humanization
Many types of pets have long been considered part of the family, but in recent years that has started to translate to actually treating pets more like people – a trend called "humanization." Pet owners are seeking out higher quality foods, more high-end accessories and more expensive medical treatments. Largely gone are the days of "outside dogs" that just "see to themselves."
Premiumization
Premiumization is the creation of higher end or specialty products and services to cater to these elevated requirements for our pets. Organic and natural treats and foods, high-tech medical therapies and medicines, luxury services and even spas – nothing is too good! Businesses that cater to these niche products and services are booming!
Health Benefits
Another driving force is a greater appreciation – based on scientific research – of the bond between people and their pets. According to the Human Animal Bond Research Initiative Foundation (HABRI), "People are happier and healthier in the presence of animals. Scientifically-documented benefits…include decreased blood pressure, reduced anxiety, and enhanced feelings of well-being."
Though the results are preliminary, a HABRI study has indicated a potential $11.7 billion savings to the US healthcare system that can be tied to pet ownership.
Demographics
Current US demographic trends also favor continued industry strength based on two groups: baby boomers and millennials.
Baby boomers are launching their real kids into the wild and replacing them with pets - and they are pampering them. In almost all spending categories, spending declines once a person reaches 55 years of age – but pet spending is peaking between the ages of 55 and 64!
Millennials – people born between 1985-2010 – are probably the first generation to grow up thinking of pets more like humans than animals. They are finding their independence and have disposable income – and they are buying pets and spoiling them. Great for the industry – these folks will be loyal customers for decades.
Economics
Pet industry revenue has shown growth even during times of economic trouble, including the recent Great Recession, so it only makes sense that our current relative economic strength bodes well for continued industry strength.
What are the risks?
Competition is fierce – even with so many pets requiring so many things, there are a lot of businesses to deal with them. Large companies like Petco leverage their buying power to offer low prices, while individual people can easily offer affordable dog walking and sitting services.
What are the best opportunities?
Hands down, niche or specialty offerings. Among some of the best opportunities are stores selling foods with special ingredients or health benefits, training services and grooming services.
Check out some of these franchises below!
Earthwise Pet Supply (education, nutrition focused pet store and grooming)

Wag N Wash (natural food and bakery and grooming place)
Canine Dimensions In-Home Dog Training
Dogs Rule Resort -All Inclusive Canine Resort
Three Dog Bakery - The Bakery for Dogs
FlipFlop Dogs (dog boarding)
Zoom Room Dog Agility Training
Best Friend's Choice Whiskers & Paws
Pet Corner International (distributorship of all-natural pet food supplements)
Pet Depot (premium pet food, grooming and supplies)
Looking for more franchises? Take our franchise quiz here.

Fast Casual Industry Analysis 2020 - Cost & Trends
When it comes to restaurants, fast casual has been the growth darling of the industry for almost 20 years. While it still accounts for less than 10% of the total market, the number and diversity of fast casual restaurants has been exploding across the country, with an astounding growth of over 500% since 1999!
Hotel & Travel Industry Analysis 2020 - Cost & Trends
The travel industry is comprised of several different segments including hotels and other lodging as well as travel agencies. Within lodging there is a wide range of lodgings from high class full-service hotels, to no-hassle business motels, to resorts and campgrounds. Travel agencies coordinate flights, lodging, cruises and other types of trips to both retail and business customers and can be conducted at offices or out of the home. Partnerships between hotels and travel agencies are often crucial to the success of both.
Business Services Industry Analysis 2020 - Cost & Trends
The Business Services industry encompasses a wide range of services. Many of these services can be purchased cheaper and/or with higher quality through outsourcing. Some examples of these services include staffing, direct mail, shipping and printing.