Computer Services Industry Analysis 2020 - Cost & Trends
Computer Services Industry in 2020 at a Glance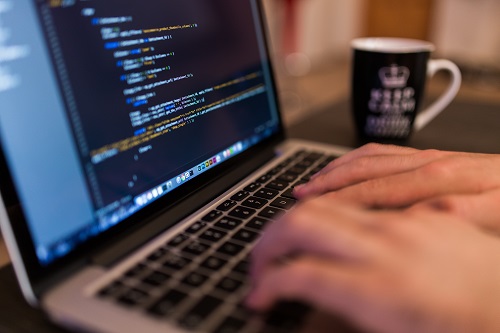 Computers have exploded throughout America and the world over the past 30 years – from 2,000 units shipped in 1960 to 900,000 in 1980 to 7 million in 1990 to over 15 million per year by 2003 to over 65 million per quarter in 2015. With this rapid growth there has been a corresponding increase in the need for computer services.
Downtime from computer or network issues can wreak havoc on both the bottom line and company reputation - showing that the market to keep systems operating reliably is both large and valuable. The field of computer services, in terms of available franchises, is loosely divided into four sectors: computer maintenance and repair, computer network support services, information technology (IT) services and Internet provision.
Computer Maintenance and Repair
As of 2010 there were over 550,000 people employed in the maintenance and repair sector in the United States, and employment was expected to grow through 2018. More than 70% of those people work in small businesses of less than 5 people; another 20% work for companies with less than 20 people. While previously the industry had been primarily focused on fixing and upgrading business computers, most of the companies now do more than just maintenance and repair. Over the course of the 1990s, repair services were able to cope with more reliable and cheaper computers hurting business by replacing components instead of repairing them, using new diagnostic tools, and offering other services such as disaster recovery and virus protection.
The industry is still dominated by original equipment manufacturers (OEMs), which are companies that will visit a customer to repair or replace the same products that they make. In recent years, large chains like Best Buy with their "Geek Squad" have opened up repair arms; powered by their name recognition and huge marketing budget, they immediately became a formidable competitor for any computer repair business. In addition, with computers cheaper than ever, some people have tended to replace their computers entirely rather than bother to have them repaired.
Two computer repair franchises are Computer Doctor and Fast-Teks.
Network Support Services
Computers are only as valuable as their abilities to be "connected," and networking capability is an essential feature of any computer. Linking computers to the internet, intranets, home networks and other pieces of hardware allows them communicate, share information and resources. This frequently requires a specialist to install and maintain these often complex systems.
The network support services arm of the computer industry grew up in the 1990s, when Local Area Networks and Wide Area Networks (LAN and WAN) started spreading like wildfire. Companies needed to set up their networks, and a fairly high percentage outsourced this work rather than hiring in-house.
In the 2000s, security became an integral factor in network support. It was one of the key driving trends in the industry, along with the increasing prevalence of radio frequency identification (RFID), wireless technology, and voice over Internet protocol (VOIP). Network security is still rapidly evolving and many businesses require network support any time there is a new change in security protocols and procedures.
Mobile technology's increasingly widespread usage means that companies will require more and more assistance putting their wireless networks into place and upgrading them with frequently changing protocols.
Expetec is one popular franchise that deals in network support.
Information Technology Services
Information Technology (IT) services are sometimes thought of as an all-encompassing range of services, including the prior two areas discussed above as well as computer programming, custom software design, hardware and software consulting, integrated systems design, training in software and hardware, systems management, and modifications of custom software. As with the other areas in the industry, companies finding that they need one or all of these complex tasks often choose to hire an outside IT company rather than hire specialists in-house.
IT service providers compete not only with one another, but with manufacturers and retailers as well. Although IT service providers prefer to serve a company's entire bevy of needs, companies will frequently sign multiple providers for different services. Increasingly popular for service providers is the "turn-key" system where an IT company negotiates to provide all the computer and software setup for a company as well as training, maintenance and continuing repair. Increasing wage costs have led to worries about profit margins in the industry getting tighter.
There has also been a major push towards outsourcing, especially to India. One recent report estimated that 43% of US companies outsource at least some of their IT function.
Franchises which specialize in IT include DotComGuy and Tech Hero.
Internet Service Providers
Internet service providers provide internet access to businesses and individuals. Far more than any of the other sectors, the ISP field is dominated by large companies. High speed internet, which consists of cable and DSL primarily, and newer technologies such as WiMax and FiOS, is dominant, replacing the earlier dial up connections which were prevalent in the 1990s. The United States has 280mm internet users as of 2015 - nearly 87% penetration. Nearly 90mm of those are broadband users.
Franchises in this sector include easyInternetcafe and Quik Internet.
Computer services is a massive industry containing a number of different subfields. As computers continue to dominate our lives, there is more of a need than ever for computer professionals in both business and residential settings. Because computers are always changing, that need should only increase as time goes forward and the industry should continue to flourish.
Looking for more franchises? Take our franchise quiz here.

Matt Sena is a writer and researcher, a co-founder, a former portfolio manager, a rider and a dad. He earned his MBA in Finance from Kellstadt Graduate School of Business while working at Goldman, Sachs & Co.
Senior Care Industry Analysis 2020 - Cost & Trends
Thanks to the baby boomer generation born in the late 1940s and 1950s, the number of American senior citizens is growing. As the boomer population reaches age 65, the senior population is projected to reach 83.7 million – almost double the estimated number in 2012 and approximately twenty percent of the total US population. Roughly 10,000 people will turn 65 every day for the next 20 years! This increasing elderly population has and will necessitate more senior healthcare. In fact, one market research provider estimates that the global home health care sector, just one part of the overall industry, should see revenues grow to $300Bn in 2020 from $180Bn in 2014 - a compound annual growth rate of 8%.
Weight Loss Industry Analysis 2020 - Cost & Trends
But all is not lost (pun intended). Keep in mind that losing weight is still a priority for healthier living - it's just recognized now as being part of a bigger picture. That ⅔ of Americans are still overweight, weight loss franchises still have proven business models and there is still a major portion of the population that remains an untouched opportunity (more on that below).
Fast Food Industry Analysis 2020 - Cost & Trends
You likely know more about the fast food industry than you realize. If you live in the United States - or pretty much anywhere else - it's everywhere. Off of every exit on the highway, and at every rest stop. In the food court at the mall, and on the commercial strips on the outskirts of town. In cities and at airports.