Home Based Franchise Industry Analysis 2020 - Cost & Trends
Home-Based Industry in 2020 at a Glance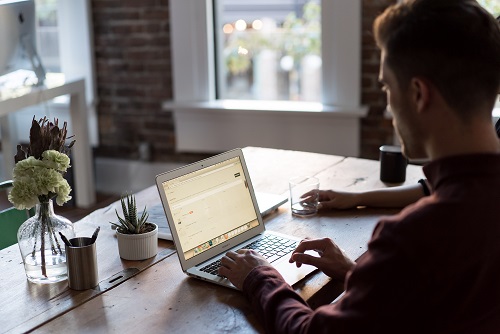 No longer must you put in hours and hours outside of the house to have a successful career or run a successful franchise. In 2014 3.7 million people from the workforce worked from home at least 50% of the time. There are another 2.8 million people that are self-employed and work from home - including home-based franchisees. 52% of small businesses in the US are home-based!
The benefits of home-based franchises are twofold -- not only do you get the convenience of working out of your own home, but because there is no need for outside real estate, Home-Based franchises tend to have low start up costs - few cost more than $50,000 to start and many cost as little as $20,000.
What Types of Home-Based Franchises are There?
Home-Based business often involve managing people who work in others' homes, commercial buildings, or other locations in a number of different professions. There is tremendous variety in the types of services that can be provided, but a few of the more common franchise types include cleaning, senior care, tutoring, and computer repair.
Cleaning
There are a host of different cleaning franchises available, from commercial cleaning and carpet/ upholstery cleaning, to more specialized types of cleaning, like environmentally-friendly green cleaning and disaster cleaning. The industry is large and growing; labor statistics suggest the janitor and building cleaning employment will grow 6% over the next 9 years.
Commercial cleaning is recession resistant – as long as commercial buildings exist, they need to be cleaned. Commercial cleaning is also the fastest growing sector of the cleaning market - double the rate of the average small business. Janitorial services brought in $51 billion of revenue in 2014 and demand is strong and growing. Franchises are capturing increasing amounts of market share from private companies. Office facilities are the biggest user of commercial cleaning services, but health care and education facilities are growing at a rapid rate.
Carpet and upholstery cleaning is another large section of the cleaning franchise market. There are approximately 20k operations in the US that do this type of cleaning, and the industry employs over 60,000 people. Small companies dominate the industry, and although residential customers are still the biggest segment of the market, the number of commercial customers is growing quickly.
Senior Care
With baby boomers getting older, the number of senior citizens in the US is on the rise. With that increased number of senior citizens will be an increased need for in-home services to assist them. 8,000 people will turn 65 every day and the population of senior citizens is predicted to reach 72 million, a dramatic 47% increase, in just over 10 years.
There are two basic types of senior care franchises which are home-based: in-home health care and in-home non-healthcare related services. In-home health care involves medical related services for seniors, such as nursing, therapy and rehabilitation. As of last year, home health agencies employed about 900,000 people in the United States, and employment in the sector is expected to grow a whopping 38% by 2024. In-home health care is one of the fastest growing franchise sectors - there were 13 providers in the year 2000, and 56 in 2014!
The non healthcare field encompasses a wide range of services, including providing personal companionship, helping seniors with a variety of tasks such as shopping, housekeeping and cleaning, and preparing seniors' meals and helping them bathe. These franchises enjoy a relatively low investment to start, and a high potential return - industry research firm Home Care Pulse found the median franchise revenue to approach $2 million annually!
For both in-home health care and non healthcare related services, experience with the industry is not necessarily required – the franchisee will pre-screen caregivers, and the caregivers take care of the specialized senior care needs.
Tutoring
The Home-Based tutoring market is a rapidly growing area for franchisees working out of their homes, and last year the Tutoring and Test Preparation Franchise Industry in the US generated an estimated $861mm in revenue, employing 55k people across 1,278 business.
Online tutoring services have increasingly been used by both schools and parents - globally it is expected to be a $102.8 billion industry by 2018, with the US an estimated $132 million of that. Growth in the last several years has exploded due to the availability of dynamic online learning platforms.
With a franchise in this industry you do not need tutoring skills yourself; the franchisee will manage tutors who work inside the students' homes or at other locations – becoming an intermediary or broker between teachers and educators on one side and students requiring tutoring on the other. Tutoring franchises are a great way to make money while positively influencing young people.
Computer Repair
On-call computer repair is another great opportunity for home-based franchises. Technology is accelerating and changing all the time, and as it becomes more prevalent in our culture, there are many people who need it but don't know how to use it.
The franchisee will manage a team of technicians that repairs computers for both individuals and businesses where they reside. It is not necessary for the franchisee to have these skills him or herself - but it may be helpful to be somewhat tech savvy.
On the whole, Home-Based franchises provide a variety of different opportunities for potential franchisees, while allowing the franchisee to both spend time at home, and make a relatively low outlay of money to start. Because of the desirability of this Home-Based model for franchisees, more and more franchises are looking to get involved in this expanding field.
You can see home-based franchises expanding in your area here.

Matt Sena is a writer and researcher, a co-founder, a former portfolio manager, a rider and a dad. He earned his MBA in Finance from Kellstadt Graduate School of Business while working at Goldman, Sachs & Co.
Hotel & Travel Industry Analysis 2020 - Cost & Trends
The travel industry is comprised of several different segments including hotels and other lodging as well as travel agencies. Within lodging there is a wide range of lodgings from high class full-service hotels, to no-hassle business motels, to resorts and campgrounds. Travel agencies coordinate flights, lodging, cruises and other types of trips to both retail and business customers and can be conducted at offices or out of the home. Partnerships between hotels and travel agencies are often crucial to the success of both.
Business Services Industry Analysis 2020 - Cost & Trends
The Business Services industry encompasses a wide range of services. Many of these services can be purchased cheaper and/or with higher quality through outsourcing. Some examples of these services include staffing, direct mail, shipping and printing.