Hotel & Travel Industry Analysis 2020 - Cost & Trends
Hotel and Travel Industry in 2020 at a Glance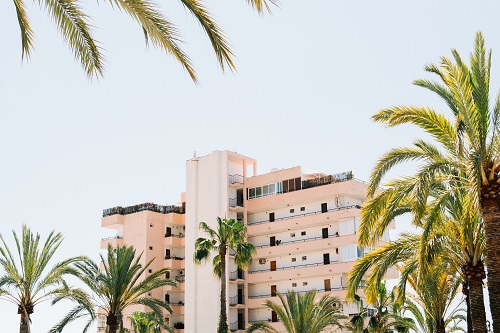 The travel industry is comprised of several different segments including hotels and other lodging as well as travel agencies. Within lodging there is a wide range of lodgings from high class full-service hotels, to no-hassle business motels, to resorts and campgrounds. Travel agencies coordinate flights, lodging, cruises and other types of trips to both retail and business customers and can be conducted at offices or out of the home. Partnerships between hotels and travel agencies are often crucial to the success of both.
Hotel Industry Background
The first modern commercial hotel was opened in Buffalo, New York in 1908 and offered amenities such as a free morning newspaper. Hotels took off in the go-go 1920s, before falling back down to Earth like just about every other industry during the Great Depression. In the 1950s the hotel industry experienced somewhat of a revolution, and motels were created as a lower cost, no frills alternative to their larger and more amenity-based big brother. In the 1980s, hotels over-expanded and struggled. The over expansion was only finally absorbed by the mid to late 90s, leading into another boom period increasingly catering to the business traveler. The events of September 11, 2001 hurt travel throughout the country and put a temporary damper on the hotel industry. But by the middle of that decade hotels were thriving once again.
Current State of the Hotel Industry
Lodging is a huge and growing industry. Last year the industry generated $176 billion in revenue with nearly 5 million guestrooms in the US. There was average occupancy rate of 64.4% and roughly 4.8 million guests each night. The industry employed 1.9 million workers and analysts expect employment to continue to grow, providing jobs to a very diverse group of employees occupying both low and high skill and wage positions.
As of 2014, hotels and motels are broken down geographically as follows:
Urban: 9% of all properties and 16% of all rooms
Suburban: 34% of all properties and 36% of all rooms
Airport: 4% of all properties and 6% of all rooms
Interstate: 12% of all properties and 10% of all rooms
Resort: 7% of all properties and 12% of all rooms
Small Metro / Town: 31% of all properties and 20% of all rooms
Franchising hotels and motels is appealing because brand name can be extremely important. Each name comes with its own reputation in terms of the quality of its facilities and cost. Often chains have multiple brands representing different levels of service.
The internet has become crucial in the search for hotels and motels. In 2014, over 60% of the transient segment (non-group leisure and business travelers) reservations were booked over the internet, and a recent survey indicated 50% of respondents at least read hotel reviews online before booking. These numbers have only elevated since and will continue to increase in the future, leading to an added emphasis on techniques such as search engine optimization to make sure that the hotels and motels come up as early as possible in online search results. Hotels and motels tend to be a particularly capital intensive franchise area, but also have the potential to be quite lucrative if successful.
Future of the Hotel Industry
The future for the hotel industry looks bright, forecast for a strong 2017 and beyond, with demand growth expected to outpace supply growth through at least 2020.
Travel Agency Industry Background
Travel agencies initially garnered serious attention with the increasing popularity of commercial air travel in the 1960s. But growth was stymied by the necessity of being appointed by an airline commission to sell airline tickets. All this changed in the late 1970s, when deregulation of the airline industry sparked a boom in travel agencies. Throughout the 1980s, success of the agencies grew because agencies were the most effective in locating the cheapest flights for consumers. Like hotels, travel agencies suffered in the wake of September 11, 2001. However, mid-way through the decade, both overall travel and travel agencies were back on the upswing.
Current State of the Travel Agency Industry
As of 2013, the Airlines Reporting Corporation (ARC) reported over 8k travel agency firms with over 13.5k retail locations. Revenue of travel agencies in the US is estimated at $33 billion based on 14.25 million people using an agency to book travel.
There are more than 100,000 travel agents in the United States as reported by the Bureau of Labor Statistics (BLS), with an estimated additional 30k independant contractors operating out of their homes. 49% of these home-based agents focus on cruises.
About 55% of revenue comes from reservation and travel booking; the remaining 45% is spread primarily across arranging tours, purchasing event tickets and itinerary planning.
Agencies serve both consumer and business clients. Although smaller agencies don't have the capability to handle large corporate clients, small businesses make up the bulk of companies that use travel agencies. Travel agencies book airline travel, cruises, trains, lodging, and more. They can focus on honeymoons or other types of vacations like adventures or specific hobbies like scuba or surfing, certain geographic areas, groups or individuals, etc.
Often, smaller locations operate as franchises or branches of companies that operate larger locations elsewhere. However, even with this trend, fifty percent of all locations are still single location operations. Regionally, travel agencies are spread evenly throughout the United States.
Future of the Travel Agency Industry
The proliferation of online booking options and their ease of use is putting a squeeze on the travel agency industry - jobs are expected to decline 12% by 2024. However the amount of booking options now available has been seen to be overwhelming for some consumers - which may drive them back to travel agents.
One technique agents have been taking to combat slow business is by focusing on a number of different areas besides flights and hotels - specialization, they believe, will be key to profitability. The internet offers the do-it-yourself ease of use, but travel agents have familiarity and expertise on the industry that work in their favor.
It is predicted that travel expenditures by U.S. residents alone will continue to increase annually through at least 2020, reaching a total of $1.2 trillion. Additionally, international travel to the US is expected to increase 4.2% annually over the same time period. This growth in travel should prove favorable for both the hotel and travel agency industries and make this an excellent time to invest in a franchise from either sector.
Matt Sena is a writer and researcher, a co-founder, a former portfolio manager, a rider and a dad. He earned his MBA in Finance from Kellstadt Graduate School of Business while working at Goldman, Sachs & Co.
Green Industry Analysis 2020 - Cost & Trends
Going green is becoming increasingly attractive as a business strategy. As scientists and politicians debate the truth of global warming and dwindling natural resources, green industry practices not only enjoy favorable public sentiment and the psychic income of a lower carbon footprint, but increased cost savings, supportive government policies, and ever-increasing profitability as well. Trends in consumption, government policy, and costs all point towards even more green industry business opportunities in the years ahead.
Fitness Industry Analysis 2020 - Cost & Trends
Gyms used to be big box stores - lots of equipment for cardio and weight training, with personal training available, racquetball maybe, and a pool. And those are still around - but this is an industry that has seen variety become the spice of life. Traditional exercises are being transformed into specialties and new programs are being developed at a breakneck pace.
Fast Food Industry Analysis 2020 - Cost & Trends
You likely know more about the fast food industry than you realize. If you live in the United States - or pretty much anywhere else - it's everywhere. Off of every exit on the highway, and at every rest stop. In the food court at the mall, and on the commercial strips on the outskirts of town. In cities and at airports.