Fitness Industry Analysis 2020 - Cost & Trends
Fitness is in.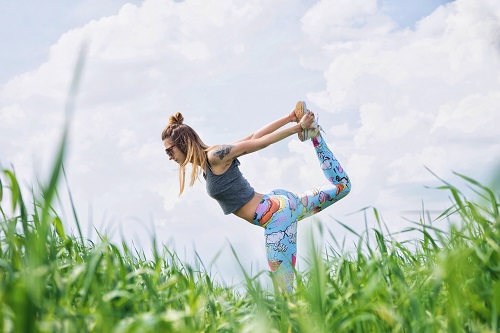 Or perhaps more accurately, the idea of fitness is in. One out of every five Americans are heading to the gym, or at least paying for a membership. Which puts the fitness industry in a pretty sweet spot: a largely unhealthy and overweight population is looking for ways to get in shape. Whether it's pumping iron like our forefathers or the newest trampoline workout - there is an immense appetite for exercise.
Get Fit
The fitness industry is considered to include both fitness centers such as gyms as well as weight loss centers. Here we are concerned with the fitness side - businesses that primarily provide infrastructure such as space, equipment, and training in exchange for a membership fee. See here for our related discussion about the weight loss side of the coin.
Gyms used to be big box stores - lots of equipment for cardio and weight training, with personal training available, racquetball maybe, and a pool. And those are still around - but this is an industry that has seen variety become the spice of life. Traditional exercises are being transformed into specialties and new programs are being developed at a breakneck pace.
At the more traditional facilities, you get what you pay for
The more traditional gyms distinguish themselves at least in part through price point. High-end clubs offer an almost spa-like atmosphere for top-dollar; low-end offerings have just the essentials.
Consider Equinox on the high-end. The facilities are spotless and trendy and the amenities are nice enough that even rich folks are stealing the shampoo. They appeal to the ego with exquisite marketing campaigns of beautiful people doing incredible things.
Compare that with Crunch, an extremely low-cost, "everyman" gym. They market as an anti-gym - acknowledging, perhaps, that most Americans are far from the physical specimens seen on TV. Many of us need to feel comfortable enough to start from square one...every couple of months. Crunch sets their price point so low that it banks on people not bothering to cancel even when they stop going (and it works!).
Plenty of offerings lay in between these two extremes - something for every price level. If you're considering a fitness franchise, keep in mind your local market - are consumers willing to pay up for a little luxury, or would they rather save money and shower at home?
Smaller niche gyms gather cult followings
Specialty training facilities are not new, of course. Think about boxing gyms or martial arts studios as some obvious examples. But now specialty fitness is all the rage, and things like boxing and karate are being brought to the masses with boxing and kickboxing franchises.
But that barely scratches the surface. Specialty fitness programs that focus on a particular style of exercise, piece of equipment or even philosophical approach are exploding across the country. Some focus on interval training, others on yoga or Pilates, on stationary bicycles (spin) or any number of other varieties – there is even a gym focused on rodeo training!
Membership often becomes a point of pride and a community develops around the exercise. Branded merchandise and cross-gym competitive events often become additional sources of revenue.
Industry Facts & Figures
In the United States
Over 54 million Americans paid gym membership fees in 2014, and for the second year in a row actual visits to the gyms exceeded 5 billion! The average member visited their club over 100 times, an all-time high.
Memberships have grown 18.6% between 2008 and 2014, and the trend continued in 2015.
Where are all these people going? In the United States there were 34 thousand fitness centers – an increase of 6.4% over 2013. 2014 revenue of $24.2 billion was also a sharp 7.4% increase over $22.4 billion in 2013.
According to the Bureau of Labor Statistics, these fitness and recreational sports centers employed 533,200 people in 2014, and jobs are expected to grow 8% by 2024.
Around the world
Globally there are over 180,000 fitness clubs, estimated to have earned $84 billion from their 145 million members.
Opportunity
According to the CDC, almost 70% of Americans over the age of 20 are overweight, including 35% that are considered obese. Conversely, awareness and education about the importance of a healthy lifestyle continues to increase. With that better understanding is the certain knowledge that exercise improves energy levels, decreases medical expenses and likely increases longevity.
Even consumers that have shied away from the traditional gyms are getting their groove back in boutique workout studios, outdoor boot camps and even some online do-it-yourself programs.
Market demand is strong, and finding success will come down to finding the type of fitness business that will work for your local community.
Wait, it can't be that easy, right?
Well, no. There are some serious risks, of course.
The fitness industry has a number of challenges an entrepreneur needs to be aware of - but primarily, it's straight up competition:
Pricing wars are fierce and cutthroat. Big companies pour dollars into advertising and get in front of the potential consumer. They can afford special deals and low starter rates that a smaller business can't afford.
Facilities operated by universities, municipalities, and even some medical centers also frequently have a big budget, a captive audience (universities) and in some cases, doctor recommendations (medical facilities)!
Personal trainers can offer private sessions in a client home.
Online options are expanding. People can watch videos or even live classes and join virtual communities to share their experiences.
Wearable technology with biometric data - people can get real-time information about their workouts - making a professional trainer or even a group class less necessary.
There is, of course, a universal truth that could also eventually work against the niche workout trends: Fads fade. Not too many folks are Sweatin' to the Oldies anymore.
Then again, do you remember Jazzercise? Still going strong with 8,300 franchise locations.
Should you consider a fitness franchise?
As you might expect, the typical owner of a fitness franchise is passionate about fitness. Not just keeping themselves fit, but passionate about spreading knowledge and helping people get fit.
Particularly in many of the niche fitness centers, there is a large component of teaching, whether it's teaching the students or training the trainers. It's important to ensure those trainers have the same passion as well - employees can be effective brand ambassadors, and it's not just the entrepreneur that interfaces with the public.
Benefits
A franchisee typically benefits from the branding and organized business structure offered by the franchisor. With fitness franchises this includes not only the marketing, sales plan and operational structure, but the actual fitness program design.
Often a franchisee will have been a member of the gym (and thus developed that passion for it!) and will be very familiar with the program - but the franchisor will typically be responsible for evolving it and developing any needed training materials.
The franchisor has also already worked out the kinks with the program - at least a lot of them - and has proven the business model can work in at least certain circumstances.
Costs
Starting any business can be expensive. There is a lot of variability with fitness centers depending on the type of equipment or supplies needed. A bootcamp has a much different equipment inventory than a Gold's Gym with cardio and weight equipment.
Big ticket expenses include:
Buying into the franchise.
Commercial property - renting or buying space for the fitness center.
Building out the space.
Equipment - very variable depending on the program, but typically a significant cost.
Questions to ask
If you're considering a fitness franchise, it pays to do your research. Once you've decided on a franchise that's worth a deeper look, a few important questions to start with:
What are the specific costs, and what specifically is included?
What is the typical time-to open? You will have cash outlays - it's important to know when you'll start to see some return.
Will the franchisor deliver? Are they stable and good to work with? Talk to other franchisees!
Are there local regulations that you need to be aware of?
Will the potential local clients buy into the idea? Are they into the incline press, yoga or rodeo?
Strong demand and a lot of options to choose from - even despite the risks, opportunities in the fitness industry are all around. Research what might work for you!
You can see fitness franchises expanding in your area here.

Matt Sena is a writer and researcher, a co-founder, a former portfolio manager, a rider and a dad. He earned his MBA in Finance from Kellstadt Graduate School of Business while working at Goldman, Sachs & Co.
Green Industry Analysis 2020 - Cost & Trends
Going green is becoming increasingly attractive as a business strategy. As scientists and politicians debate the truth of global warming and dwindling natural resources, green industry practices not only enjoy favorable public sentiment and the psychic income of a lower carbon footprint, but increased cost savings, supportive government policies, and ever-increasing profitability as well. Trends in consumption, government policy, and costs all point towards even more green industry business opportunities in the years ahead.
Fast Casual Industry Analysis 2020 - Cost & Trends
When it comes to restaurants, fast casual has been the growth darling of the industry for almost 20 years. While it still accounts for less than 10% of the total market, the number and diversity of fast casual restaurants has been exploding across the country, with an astounding growth of over 500% since 1999!
Cleaning Industry Analysis 2020 - Cost & Trends
Within the cleaning industry, there are businesses and opportunities aplenty across diverse markets. Whether these are specialty cleaning services for windows and floors, or residential and commercial cleaning, you can have your pick.