Weight Loss Industry Analysis 2020 - Cost & Trends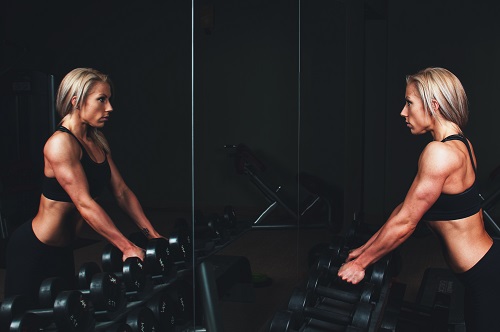 Introduction
Americans just don't diet like they used to. When you think of the growth in the fitness industry and the increasing attention Americans are paying to health, it seems counter-intuitive, but the number of people on a diet in the United States is steadily decreasing. Since the peak of 31% of the population in 1991, there has been a decline to only 19% in 2014.
What gives?
According to the Food Research & Action Center - and everyone else - more than ⅔ of Americans are overweight or obese. Two decades ago that was only ¼ of the population. Put simply, significantly more people should be losing weight. The difference, however, between now and 20 years ago is a change in focus away from deprivation dieting to a more holistic, healthy lifestyle all the time. Instead of saying, "I've got to lose this extra weight right now," people are saying "I've got to live a healthier life." Folks that were dieting are at least trying to eat fresher, greener foods, exercise more regularly and in general take better care of themselves. An interesting statistic to illustrate the point: a whopping 77% of Americans claim to be trying to eat healthier - against that 19% that claim to be on a diet. This trend is taking it's toll on weight loss businesses, including franchises. The flagship Weight Watchers has seen quarter after quarter of declining revenue and they are not alone.
But all is not lost (pun intended). Keep in mind that losing weight is still a priority for healthier living - it's just recognized now as being part of a bigger picture. That ⅔ of Americans are still overweight, weight loss franchises still have proven business models and there is still a major portion of the population that remains an untouched opportunity (more on that below).
The Business of Losing Weight
The weight loss industry is made up not only of companies developing and supporting diet plans but also weight-loss supplement manufactures, diet experts and obesity doctors, low-fat food makers and low calorie soda makers...and on and on.
As I'm sure you've heard, there are a number of health problems related to being overweight, especially as it moves into obesity, and that doesn't include the mental stress, guilt and/or shame that many people feel about themselves. The types of businesses that address these problems in one way or another are many and varied. All together it's BIG business.
With this greater context in mind, the weight loss industry as a whole was a $64 billion market in 2014. Within that industry, commercial weight loss services are where most franchise opportunities exist. They focus on specific diet plans, meals and support networks, and earned $6.3 billion in 2015. There is a modest amount of growth expected between 2015 and 2020.
Opportunity
The focus of the consumer is moving away from calorie counting and shifting to a sustainable, healthier lifestyle. But the root opportunity - that people are overweight - remains an incontrovertible fact, and it stands in the way of that healthy lifestyle. In other words, despite a shift away from the typical diets of deprivation, a healthy weight is still an essential part of healthy living - and Americans have a long way to go.
So weight loss businesses are adapting to a more holistic approach to health - Weight Watchers has developed an entirely new system that omits the actual word "diet" altogether, and Jenny Craig, while still firmly in the official weight loss game, offers lifestyle strategies as part of their program.
Physicians and health insurance providers are not shy about pitching weight loss as preventative health care. Medical weight loss plans as a niche weight loss business have been outperforming and likely will into the future.
So franchises are evolving, some to include a more holistic approach, while others are incorporating technology or partnering with medical professionals, to carve out their piece of this market.
Oh, and then there are the men.
73% of men in the United States are overweight, compared to only 63% of women. But memberships in weight loss programs are dominated by women - an estimated 90% of Weight Watchers members are women. The discussion about why can be long and varied - and controversial at points - but the fact remains: men are overweight and have still barely been touched by weight loss services.
Some programs have been making inroads and have pulled out some celebrity firepower. Football great Lawrence Taylor has pitched Nutri-system, basketball superstar Charles Barkley advertised for Weight Watchers and Seinfeld alum Jason Alexander wrote, directed and starred in a series of commercials for Jenny Craig.
It is, admittedly, slow going as of yet. But the opportunity is huge and open for discovery.
Risks
The primary risk to businesses in the weight loss industry has been discussed: a changing way of thinking about health. Other risks include:
It is an industry fraught with misinformation. False claims about potential results and benefits run rampant. In the last decade alone the Federal Trade Commission has brought more than 80 law enforcement actions against companies making deceptive weight-loss claims. For entrepreneurs considering a franchise it's important to understand how and why it does what it claims to do - and if it really does it!

Competition can be vicious, and litigious. While it generally takes place at the corporate level rather than between individual franchises, it can certainly trickle down. For example, a suit brought by Weight Watchers against Jenny Craig forced them to roll back some advertisements about results. Whatever the ultimate truth of the matter, that kind of publicity definitely has an effect on the ground level.

Do-it-yourself diets have also stormed onto center stage. From Atkins to South Beach to eating like a caveman - and a thousand others - diet information is easier to find than ever. Online support communities offer many of the benefits of in-person support, but have the added benefit of anonymity.

The number of bariatric surgeries have increased by 10% in the last decade alone. This surgery reduces the size of the stomach and has been an effective weight loss technique - without a lot of the work required the old fashioned way.

Should you consider a weight loss franchise?
The weight loss industry as a whole is still adapting to changing consumer sentiments about health. Some of the industry stalwarts are struggling - but they are still profitable in many cases and are figuring out how to steer in these new waters. Smaller or new companies are more nimble and can more quickly embrace a more holistic viewpoint of health.
The best opportunities will incorporate some of what has made weight loss services so successful in the past along with the more comprehensive lifestyle choices that today's consumer is looking for. Businesses that can resonate with THAT consumer will continue to thrive.
Senior Care Industry Analysis 2020 - Cost & Trends
Thanks to the baby boomer generation born in the late 1940s and 1950s, the number of American senior citizens is growing. As the boomer population reaches age 65, the senior population is projected to reach 83.7 million – almost double the estimated number in 2012 and approximately twenty percent of the total US population. Roughly 10,000 people will turn 65 every day for the next 20 years! This increasing elderly population has and will necessitate more senior healthcare. In fact, one market research provider estimates that the global home health care sector, just one part of the overall industry, should see revenues grow to $300Bn in 2020 from $180Bn in 2014 - a compound annual growth rate of 8%.
Home Based Franchise Industry Analysis 2020 - Cost & Trends
No longer must you put in hours and hours outside of the house to have a successful career or run a successful franchise. In 2014 3.7 million people from the workforce worked from home at least 50% of the time. There are another 2.8 million people that are self-employed and work from home - including home-based franchisees. 52% of small businesses in the US are home-based!
Business Opportunities Industry Analysis 2020 - Cost & Trends
So what exactly is a business opportunity and how does it differ from a franchise opportunity? In this report we explain the differences between a franchise and a business opportunity and help you determine what your options are if you decide entrepreneurship is for you.