Minnesota Franchise Opportunities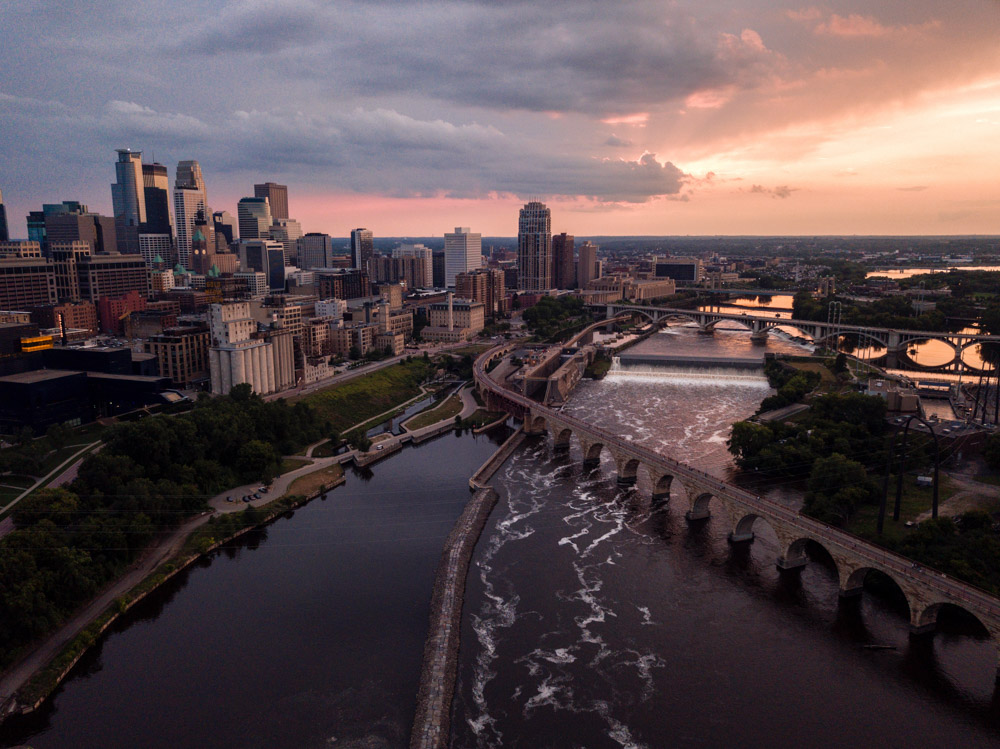 The Land of 10,000 Lakes really is an accurate description of Minnesota—there are more than 11,000 lakes scattered across this beautiful state, whose name comes from the Dakota word meaning "clear blue water." Minnesota has a high level of civic engagement, a high standard of living and is one of the best-educated states in the nation, making it a fabulous place to start your franchise and call home.
Where to Settle
Almost 60 percent of the people in Minnesota live in the Twin Cities area—Minneapolis and Saint Paul. This location has a thriving arts scene, four major sports teams, nearly 40 colleges and universities, and plentiful recreational areas.
Beyond the Twin Cities, there are a handful of other cities with significant populations, including Duluth, Rochester and Saint Cloud. Wherever you choose to settle in Minnesota, you're guaranteed to be close to a lake and friendly neighbors!
Minnesota Money Makers
The economy in Minnesota comes from a diversity of industries that mimics that of the United States as a whole.
The agricultural industry isn't as big as it once was, but is still a large producer of sweet corn, green peas, sugar beets, corn and soybeans. Forestry and mining are also big industries in the state, and is well known for its iron ore mines.
Manufacturing, technology and biomedical industries are also significant in Minnesota, and many large companies, such as Target, 3M and Best Buy are headquartered in the state.
Talking Taxes
Minnesota has a few taxes when it comes to doing business in the state. The state does charge a corporate franchise tax of 9.8 percent that applies to C-type corporations, as well as a tax called the "minimum fee" that also applies to corporations, LLCs and partnerships. In addition, if your business income passes through you, you'll have to pay the state income tax that ranges from 5.35 to 9.85 percent.
Business Statistics
There are nearly 497,000 small businesses in Minnesota, making up 97.9 percent of all employers.

Minnesota has a GDP of $255 billion, and an unemployment rate of 3.6 percent, which is one of the lowest in the nation.

The Minnesota Franchise Act has many provisions that protect and assist franchisees, making the state a great place to open your own franchise!

Pennsylvania Franchise Opportunities
One of the 13 original states and chock full of history, Pennsylvania has a diverse population of nearly 13 million people and one of the largest economies in the nation. This is an ideal place to begin a new life and a new franchise!
Kentucky Franchise Opportunities
Do you enjoy bluegrass music, horse racing, bourbon and college basketball? If so, Kentucky might be the best state for you to try your hand at a new business venture!
North Dakota Franchise Opportunities
North Dakota is booming—it has the lowest unemployment rate, the fastest growing GDP and has the largest percent increase in population in the past five years. A new kind of gold rush has brought this all about, and if you're willing to cater to the oil field workers, you too can cash in on the opportunities abounding in this northern state.