Text Franchise to 76686
We've always been huge proponents of texting at FranchiseHelp. But for the most part that's always been as a way to get in touch with a franchisee for the first time. That all changed a few months ago when we started seriously experimenting with using text messaging as a marketing channel.
We started testing things off by sending a thank you text to every user who completed the quiz but didn't become a lead that redirected them to their quiz results. We started to see pretty good results. Until one day we checked our text send volume and saw something like this: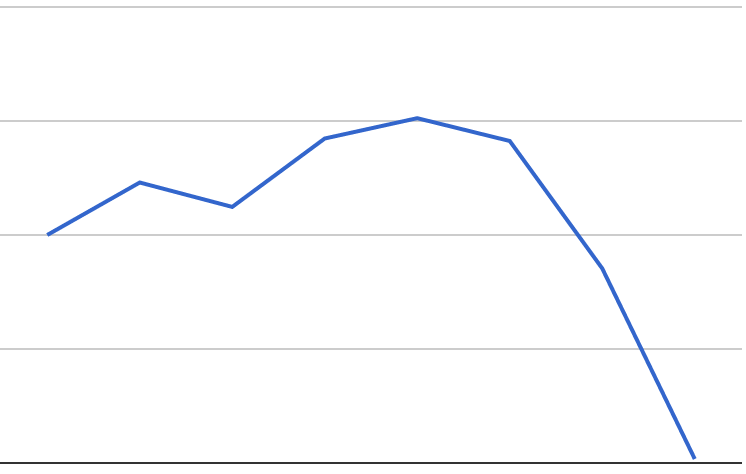 We'd gotten caught up in a text message spam filter. We knew this was a risk because long codes aren't really meant for this type of texting. So we called up our friends at Twilio and figured out what we could do to fix things.
It turns out the solution was very simple. We just needed a short code! For those of you who don't know, a short code is a phone number specifically designed for SMS & MMS marketing communications. We applied for one with Twilio and several months later we finally got setup with one. While we were waiting we realized we needed to be substantially smarter about what we were actually texting to people. Rather than giving them information they already had access to we wanted to give them recommendations as to which franchises they should connect with. By mid March we finally had everything setup and launched our short code test.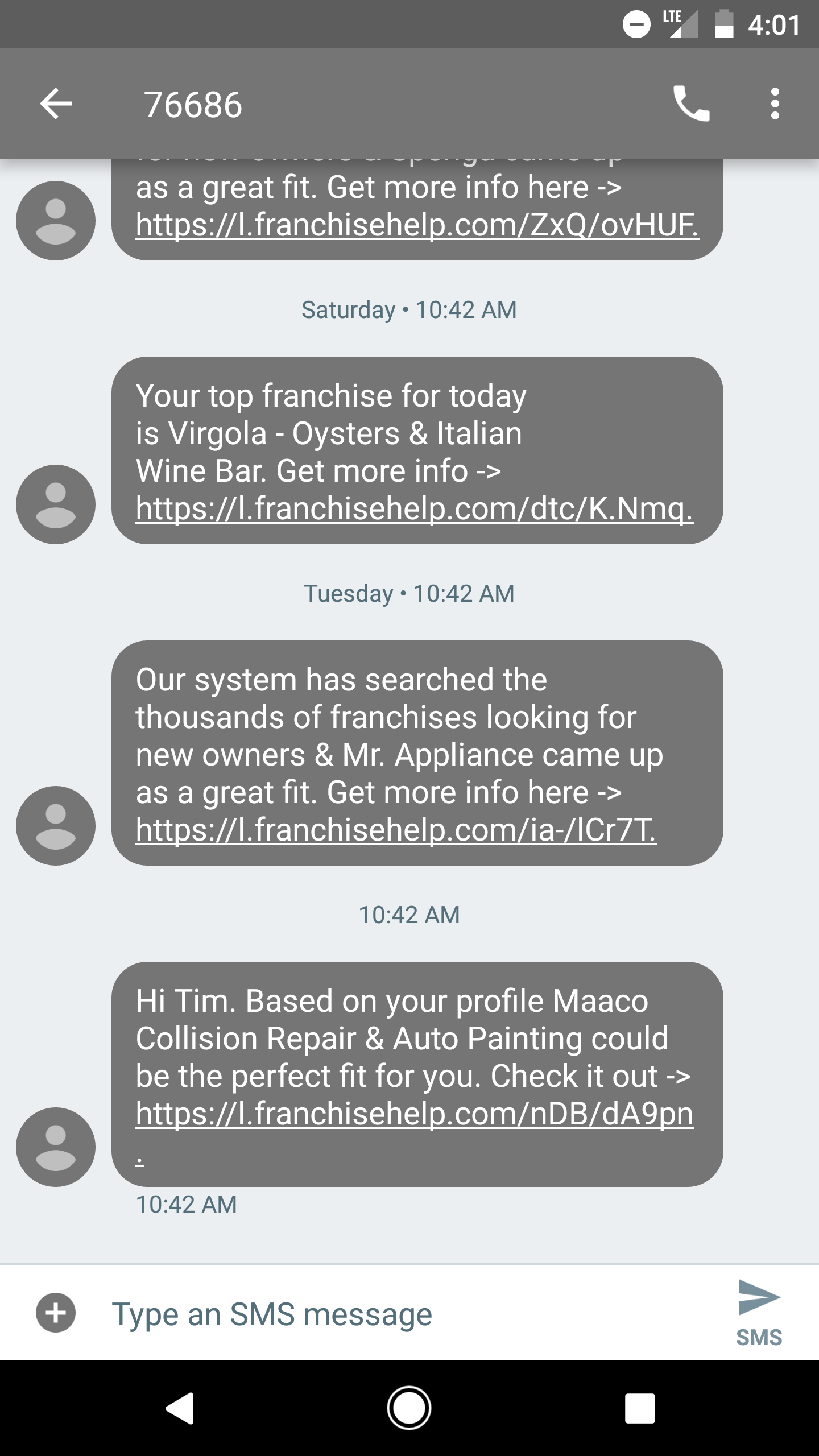 To be honest the results have been staggering to us. Any avid reader of the Lead Generation Resource Center knows that we are obsessed with email as a marketing channel. So I expected SMS to perform about as well as email - maybe a bit better because we wouldn't have to deal with any deliverability issues. I didn't expect it to perform 40x better!
Ok that's probably a bit of an exaggeration because there aren't any deliverability issues and open rate isn't really a concern. So maybe it's more like a 6x improvement from a click -> conversion ratio. But, either way the results were incredible. Users are engaging with texts at a much higher rate than email, unsubscribing less, and it doesn't cost substantially more to get a user to signup with a phone number than an email.
I'm not quite sure what we're going to do next with our short code. We've talked about using it for SMS blasts (like traditional email blasts). Or maybe we'll use it to deliver more franchise specific content/documents to prospects. Ultimately it continues to be a major experiment. If you have any thoughts on how we can use our short code to help you grow your franchise let us know!
How Are You Growing Your Franchise?
Every year franchises spend hundreds of thousands of dollars on franchise development marketing across different channels. We took a look at how effective some of those channels are.