Should You Open a Coffee Shop Franchise?
At FranchiseHelp, we see thousands of visitors each month from budding entrepreneurs who think that selling coffee to their fellow caffeine addicts could make for an exciting and lucrative venture.
Naturally, many folks considering a coffee business find their way to FranchiseHelp, searching for information on massive franchise brands like Dunkin' Donuts; retail giants like Starbucks (sorry, it's not a franchise!); more modest franchises like Seattle's Best, The Coffee Bean & Tea Leaf, and Coffee Beanery; mobile coffee carts like Maui Wowi; or even alternative in-office coffee service franchises like Xpresso Delight.
There's no question the global coffee industry is absolutely enormous (an estimated $430 billion in 2019) and growing nicely at nearly 6% per year (with even greater growth potential in less crowded segments like commercial and office coffee).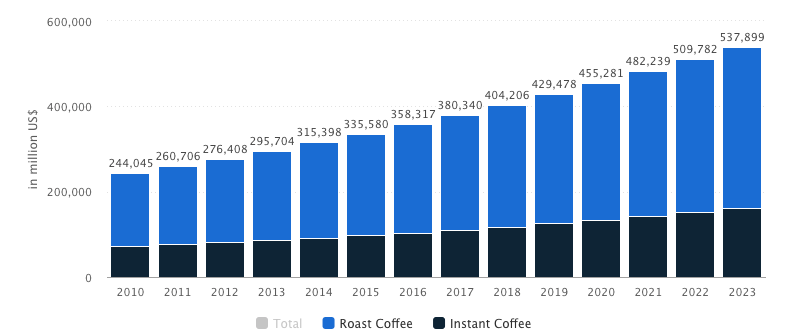 But is there any opportunity left for an individual to get in on the game? And if so, how much would it cost to open a coffee business?
Oakscale, which works with high-growth emerging franchise brands, writes about the costs and economic potential of the coffee business for those looking to break into this industry. In particular, they discuss the potential investment required, factors many entrepreneurs don't think about upfront (supply chain, driving foot traffic if your store is not in an ideal location, and alternatives to a traditional coffee shop).
CAUTION: 5 Things to Avoid with Your Small Business
Idea wealth, that is. Many entrepreneurs are too scared to talk about their new idea because they think that somebody else will steal it! In more cases than not, nobody has the time, energy, resources or PASSION to turn that idea into a reality. Got an idea? Tell people about it! You'll beshocked at some of the great feedback you get.
Common Mistakes Made By the Franchisor Buyer During the Due Diligence Investigation
Franchise merger and acquisition talks always start with the best of intentions. After all, a well-executed franchise system merger can lead to enhanced scale (for increased buying power and leverage over suppliers), reduction of overhead and operating costs (through elimination of duplicate staff, departments, and locations), and increased revenue (through cross-selling of products or services, optimization of distribution channels, and bolstered brand recognition and standing in the eyes of prospective franchisees).
Searching for the Best Franchises for Minorities
Many franchises incentivize minorities to join their systems. As president of the World Franchising Network Rob Bond puts it, these franchises "grease the skids" on behalf of minority candidates because they see value in promoting diversity among their franchisees. On account of a still-languid economy, however, many franchisors' approach has changed significantly in recent years. As Bond explains, "African Americans and Hispanics were being aggressively recruited five years ago to fill vacancies." But today most franchisors are more concerned with trying to grease the skids for foreign investors with significant piles of investment capital.