Should You Open a Coffee Shop Franchise?
At FranchiseHelp, we see thousands of visitors each month from budding entrepreneurs who think that selling coffee to their fellow caffeine addicts could make for an exciting and lucrative venture.
Naturally, many folks considering a coffee business find their way to FranchiseHelp, searching for information on massive franchise brands like Dunkin' Donuts; retail giants like Starbucks (sorry, it's not a franchise!); more modest franchises like Seattle's Best, The Coffee Bean & Tea Leaf, and Coffee Beanery; mobile coffee carts like Maui Wowi; or even alternative in-office coffee service franchises like Xpresso Delight.
There's no question the global coffee industry is absolutely enormous (an estimated $430 billion in 2019) and growing nicely at nearly 6% per year (with even greater growth potential in less crowded segments like commercial and office coffee).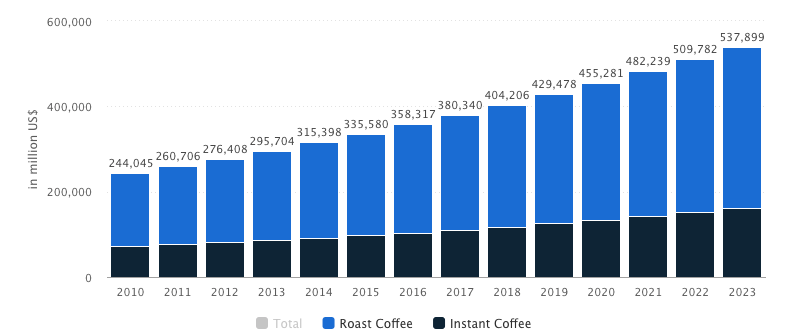 But is there any opportunity left for an individual to get in on the game? And if so, how much would it cost to open a coffee business?
Oakscale, which works with high-growth emerging franchise brands, writes about the costs and economic potential of the coffee business for those looking to break into this industry. In particular, they discuss the potential investment required, factors many entrepreneurs don't think about upfront (supply chain, driving foot traffic if your store is not in an ideal location, and alternatives to a traditional coffee shop).
The Best Automotive Franchise Opportunities in the USA
The automotive industry has long been an attractive category for aspiring franchise owners. There are nearly as many different types of automotive franchises as there are services and offerings for cars, such as maintenance, repairs, or car rentals. And regardless of the economy or gas prices,the number of automotive franchises is expected to grow due to rising car ownership in developing countries, new car sales, and maintenance and repair of older cars that continue to roam the world's expanding roadways.
The Best Home-Based Franchise Opportunities in the USA
Other major advantages of home-based franchise opportunities are low start-up costs and overhead expenses.The initial investment required for an at-home franchise is typically much lower than a conventional franchise, often in the $15,000-$30,000 range. Some home-based businesses can be started with just $10,000. Since franchisees do not need commercial space, work-from-home franchises also have low overhead costs and require little to no inventory.
Negotiating the Franchise Agreement
Now that we've discussed the franchisor's point of view and arguments towards negotiating the franchise agreement, here are a couple of tips for not wasting time on trying to negotiate items which franchisors do not alter and concentrating on the change-able clauses in the Franchise Agreement.