Taco Franchises! Where Every Bite is a Fiesta!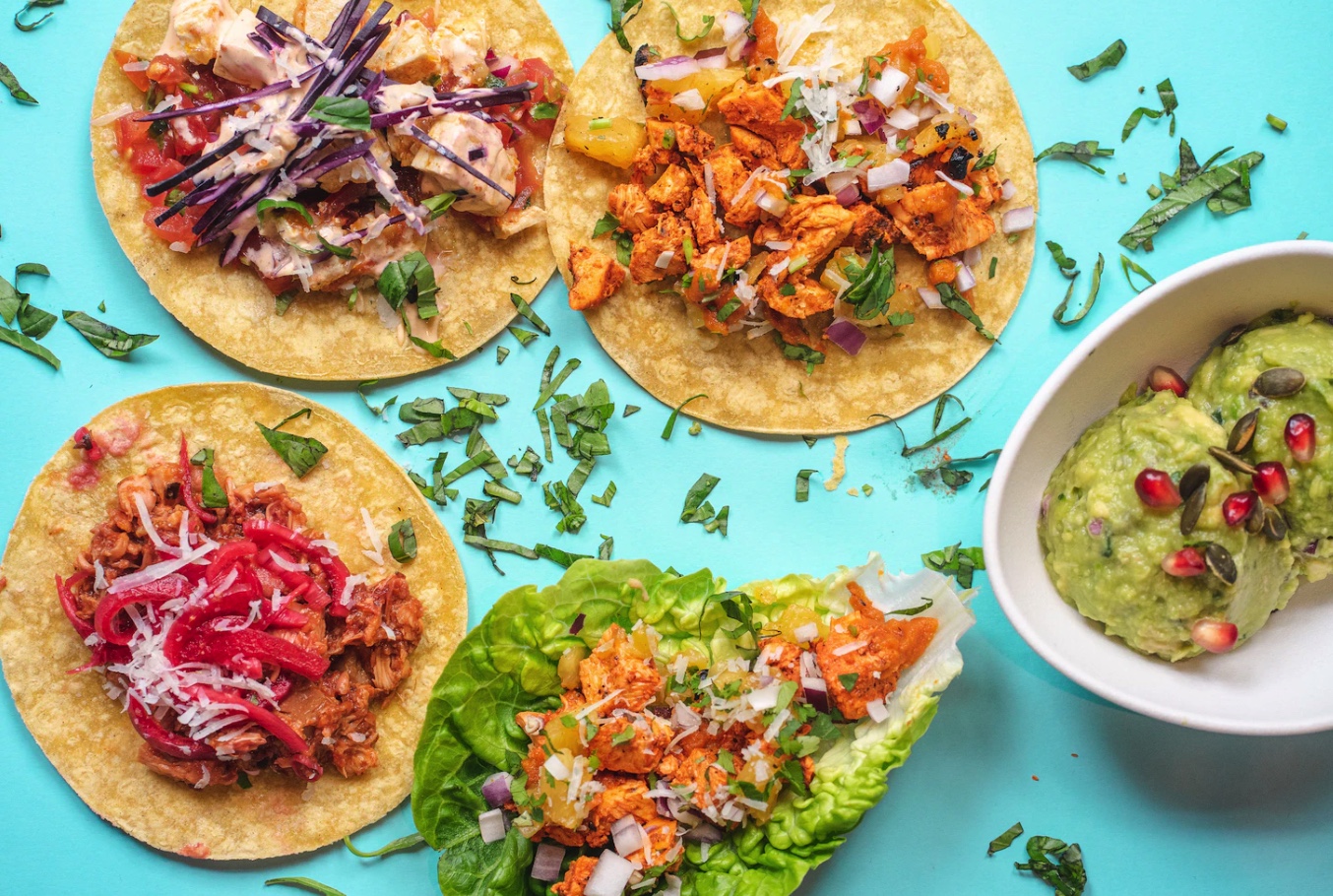 Taco franchises are popular! Who doesn't love Mexican food? Popularity = a consistent and loyal customer base. They also offer several different opportunities and benefits financially. Owning a taco franchise gives you the opportunity to become your own boss, so if you have an entrepreneurial spirit… this is meant for you!
Tacos never go out of style. They are always going to be in demand and can keep up with food trends. Taco franchises like Taco Bell are constantly changing their menus to keep up with new trends and fan favorites. This keeps the menu appealing and exciting.
Other taco/mexican food franchises that are established brands like Chipotle Mexican Grill, Moe's Southwest Grill, Del Taco and Qdoba Mexican Eats offer proven business models, support and predictable menus that keep the crowds coming back.
Want to join the taco franchise fiesta?
Here are some brands that might interest you:
Taco Bell, operated by Yum! Brands, has made a significant name for itself as the largest taco and burrito chain in the world. The quick service restaurant franchise has grown to dominate the market for Mexican-inspired fast food through a strategy of low prices, creative promotions, constant menu experimentation, and, in recent years, its irreverent social media presence. Taco Bell serves 42 million customers each week through 7,000 restaurants across the globe, approximately 90% of which are franchised.
Indulge your taste buds and ignite your entrepreneurial spirit with Velvet Taco franchise! Join our vibrant and growing family, where flavors know no bounds and culinary innovation takes center stage. As a Velvet Taco franchisee, you'll immerse yourself in a world of bold, globally-inspired tacos that tantalize every palate. From mouthwatering braised pork belly to zesty tikka masala, our diverse menu offers a tantalizing twist on traditional favorites. With our proven business model, comprehensive support system, and unwavering commitment to quality, owning a Velvet Taco franchise means embarking on a thrilling culinary adventure that satisfies both your passion for great food and your hunger for success. Don't just dream of bold flavors—bring them to life by becoming a part of the Velvet Taco franchise family today!
'Feed your inner flavor,' urges the Tacone Flavor Grill slogan. Tacone is a quick-serve restaurant based on a simple attitude of serving fresh, flavorful food that pleases its customers. With several restaurants, mostly in California, Tacone is growing fast, and no wonder: the grill restaurant makes delicious gourmet food affordable and serves it in a fun, happy atmosphere. The Tacone menu is filled with flavor, every plate thoughtfully conceived to be a medley of the very best ingredients prepared to perfection. Wraps, sandwiches, paninis, and quesadillas, a Global Grill Platter and scrumptious smoothies and desserts keep customers coming back, and keep the Tacone brand growing.
Tacos 4 Life serves amazing food and empowers communities to join together to fight to end world hunger. Their food is fresh, craveable, and made-from-scratch, served in a unique environment, and their commitment to the Meal 4 Meal program is the true difference maker at Tacos 4 Life.
Rebecca Holmboe
Marketing Manager
Banish The Fear of Selling... Forever
Most prospects come with a firm belief in the product or service…but a limited strength in sales and marketing. Yet sales and marketing skills are the very skills they need to sell themselves and their services…the skills they need to keep the business alive! If your potential franchisees and existing franchisees are like most…they are lacking the "selling gene".
Car Lover? Own a Car Wash Franchise.
What are the strengths of owning a car wash franchise? - Profitability - Booming Industry - Nationwide Markert & and the list goes on and on! Read why!