Fast Food Industry Analysis 2020 - Cost & Trends
Fast Food Industry Analysis in 2020.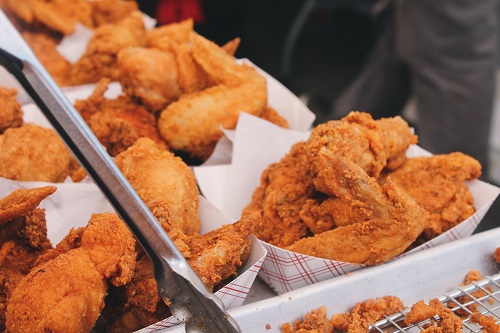 You likely know more about the fast food industry than you realize. If you live in the United States - or pretty much anywhere else - it's everywhere. Off of every exit on the highway, and at every rest stop. In the food court at the mall, and on the commercial strips on the outskirts of town. In cities and at airports.
What you may not have noticed, though, is the changing dynamics within the industry. The last several years have seen an absolute explosion of diversity in both restaurant concepts and menu choices. This evolution reflects an industry that has been responsive to changing consumer tastes as well as entrepreneurs finding niche opportunities to profit.
And rest assured - those opportunities still exist in abundance. The fast food industry is not without its challenges, but it's clearly still possible to profit in the face of them.
Get Familiar with Fast Food
The Industry
Globally, fast food generates revenue of over $570 billion - that is bigger than the economic value of mostcountries. In the United States revenue was a whopping $200 billion in 2015 - quite a lot of growth since the 1970 revenue of $6 billion. The industry is expected to have an annual growth of 2.5% for the next several years - below the long term average but coming back from a several year slump.
There are over 200,000 fast food restaurants in the United States and it is estimated that 50 million Americans eat at one of them every single day. The industry employs over 4 million people and counting - restaurant franchises added over 200,000 jobs in 2015.
Consumers of fast food focus on taste, price and quality - in that order. While the food is often highly processed and prepared in an assembly line, these restaurants focus on consistency of experience, affordability, and you guessed it - speed.
Fast food, specifically
Fast food restaurants, along with fast casual restaurants, make up a segment of the restaurant industry know as Quick Service Restaurants (QSR). This segment accounts for more than 50% of sales in the entire restaurant sector. While Quick Service was once dominated by fast food, fast casual continues to gain market share.
The restaurants themselves are known to have a consistent, simple look, feel and even music in each location. Customers typically order and pay at a counter or window, and then take food out or grab a tray to sit and eat. Meals are short, there is no table service and condiments are usually centrally located rather than table top.
Menus are also the same from location to location, and consumers enjoy a recognizable, familiar experience no matter where they are, with a dependable level of quality. Meal choices are inexpensive, with options typically $6 or less with combo meal packages combining "signature" mains with sides and a drink.
The United States fast food market continues to be dominated by hamburger fast food restaurants, accounting for over 30% of industry sales. However that market share is sliding, and Mexican food in particular has been gaining.
QSR Sales - Top Five Segments by Market Share
| | |
| --- | --- |
| Segment | Market Share |
| Hamburger-focused restaurants | 30%+ |
| Pizza parlours | 15% |
| Sandwich shops | 12% |
| Chicken restaurants | 8% |
| Mexican restaurants | 7% |
What are some of the bigger challenges facing the industry?

Perceptions of unhealthy menus.
Generally fast food has a reputation for unhealthy food, while consumer tastes in the United States continue to drift towards healthier options. While still a risk, this is not a new dynamic and the industry is already fighting back successfully.
Poor working conditions and low wages.
Fast food restaurants generally pay low wages - so low, in fact, that one recent study claims that over 50% of front-line fast food employees rely on public assistance programs. Quite simply this means people work full time jobs but cannot make a living wage, and taxpayers close the gap.
Within the last several years employees have been organizing and demanding increased wages - winning their fight in NYC and several other major metropolitan areas. Fast food restaurants have high human resource costs due to staffing the kitchen, the counter and the cleaning crews - and any increase in wages crunches the bottom line. Only some of these costs will be able to be passed on to the consumer.
Cultural degradation.
Think about Taco Bell representing Mexican cuisine to many Americans. Now you may love Taco Bell or you may hate it - either way they are certainly a successful business - but please know that it's not real Mexican food.
Losing business to Fast Casual.
Related in part to concerns about healthy options, fast casual is the fastest growing segment of the restaurant industry, and is largely stealing market share from the fast food restaurants. The food is still fast...but not as fast. It's inexpensive...but not as inexpensive. But the quality is at least perceived to be higher and the menu choices considered to be more dynamic.
How is the industry responding to these challenges?
Healthier options
Franchise concepts based on healthier ingredients and meal choices continue to pop up, and the old stalwarts continue to add healthy options to their menus. Locally sourced ingredients - something that has been counter to much of the fast food industry distribution model - are on the rise.
Major chains are promising to source fresher ingredients with less additives, free-range chicken is showing up on more menus, and some restaurants are offering vegetables as a main course or the primary side. And a recent report claims that almost 50% of restaurants with organic options have an average check size of $5-7: that is fast food!
Higher prices and more efficient operations
Labor concerns are a stickier problem. Some of the increased costs can be passed on to the consumer - but not all. Fast food is desirable in part for the low price, and consumers are price sensitive.
Some franchises are working to reduce their labor costs. In other words, figuring out creative ways to employ fewer people, primarily by leveraging technology. Self-serve kiosks and mobile apps for ordering and paying are the primary examples seen in newer franchises.
Franchise Diversity
New micro cuisine franchises are gaining in popularity. We all know about burger and chicken franchises, and we've seen rapid growth in Mexican and Chinese options. How about Hawaiian food? It's already a popular opportunity for franchisees in California. Experts predict 2018 will see an increase in these "regionalized" menu options. Watch out fast casual!
Stronger flavor profiles have also started popping up in 2015 and consumers are loving them. Sriracha isn't an ingredient you would expect to see on the menu...but it's been declared a go-to condiment for millennials...so it's popping up left and right!
Non-traditional locations
Drive-thru and stand alone stores still dominate the fast food landscape, but some chains are exploring new options such as counter service within larger stores, catering and even delivery.
Here's what you should look for when evaluating your options.
Efficient operations. Fast food franchises benefit from consistent delivery of both food and experience - look for franchise opportunities with a proven and cost effective system.
Effective marketing. As a franchisee you don't have to handle the marketing - but you sure want to make sure the mother ship knows what they're doing. With so many options to choose from it's important that a franchise can effectively market their unique value proposition.
Innovative menus. Menu options need to be creative and offer both healthy and indulgent options. New plays on old favorites, healthier versions of classics, or unique flavor profiles like a spicy dessert are just a few examples.
Know Your Niche. There is something to be said for the traditional burger joint - some would say don't fix what isn't broken - but increasingly specialty or regional food options are gaining in popularity. Figure out what will work in your community.
Effective use of technology. Many franchises are using the same exact model of limited service that launched in the 50's. Restaurants with kiosk or automated table ordering help keep costs down. Look for an iPad.
Research your local market
This as important as studying overall industry trends - probably more. Make sure you understand the local economic situation and cultural context. Here are some examples of the types of questions you should be asking:
Is fast food a fit for the people of my community?
Are they likely to explore new types of food? Or will they eat burgers 7 days a week and twice on Sunday?
Is this a particularly health conscious community?
Are there specific regional flavors that resonate with the locals?
What does the area "need"? What other types of restaurant options are nearby?
What is the local labor force like?
The right opportunity is out there
The fast food industry is an institution - it's here to stay. If you are searching for a franchise opportunity, look for chains that fit your local market, have some price flexibility, are willing to be creative with the menu and are operationally efficient.
You can see food franchises expanding in your area here.

Matt Sena is a writer and researcher, a co-founder, a former portfolio manager, a rider and a dad. He earned his MBA in Finance from Kellstadt Graduate School of Business while working at Goldman, Sachs & Co.
Fitness Industry Analysis 2020 - Cost & Trends
Gyms used to be big box stores - lots of equipment for cardio and weight training, with personal training available, racquetball maybe, and a pool. And those are still around - but this is an industry that has seen variety become the spice of life. Traditional exercises are being transformed into specialties and new programs are being developed at a breakneck pace.
Frozen Yogurt Industry Analysis 2020 - Cost & Trends
When I was growing up, frozen yogurt was somewhat considered ice cream's younger, less popular, kind of weird kid brother. It looked the same, it was served the same…just a little less delicious. If you couldn't get ice cream, frozen yogurt was okay.
International Franchising Industry Analysis 2020 - Cost & Trends
Franchising outside of the United States presents a different set of opportunities and challenges from franchising domestically, including different franchise structures and distinct cultural and legal frameworks. Careful research and consideration must be taken before considering opening a business in an unfamiliar country.