Burger Industry Analysis 2017 - Cost & Trends
Burger Industry in 2017 at Glance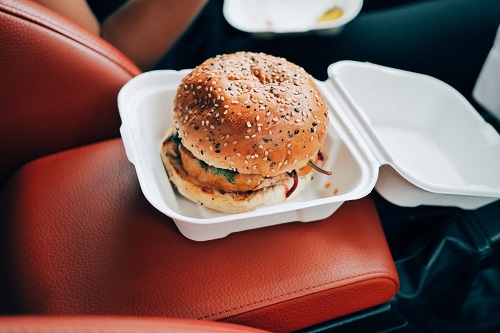 Birth of the Burger
In the early 1200s, the Mongol army placed slabs of lamb and mutton under their horse saddles as they rode into battle. After the meat was tenderized by the saddle and the back of the horse, they would consume it raw, as if it were an uncooked beef patty. This strange but practical method eventually developed into the creation of modern ground beef. Now that you've got ground beef, you know what has to come next: the hamburger.
Some believe that the hamburger came from a meatball stand owner who flattened his meatballs between two slices of bread. He then called his new on-the-go creation "Charlie's Hamburgers." Others believe that the hamburger originated from a hot dog vendor who decided to substitute their hot dogs for beef, naming this invention the "hamburger" after their location, Hamburg, New York. Texans believe the burger is a reincarnation of the breakfast patty - a beef sandwich squeezed between two slices of french toast and garnished with glazed onions. Although all of these stories are part of hamburger lore, it is still uncertain which one of them is the true story behind the birth of the hamburger.
However, no matter how you slice it, the hamburger industry nowadays is nothing like as it was before. Hamburger franchises have spread across the nation and continue to find innovative ways to turn their customers into loyal burger-fanatics. No meatballs and hot dogs here, folks! The hamburger industry is beefin' up for good.
Quality Ensured
When it comes to a good hamburger, Americans definitely are not careless eaters. A 2009 report indicated that 75% of burger-lovers rank the quality of the meat as the first or second most important attribute to their burger. Second in line was toppings, ranked either first or second place by 42% of consumers. Even though the affordability of the burger is considered, high-quality ingredients are still key in producing a successful burger franchise.
Even during recessions, Americans want to take their families out for a hamburger outing every once in awhile. Statistics show that nearly 80% of consumers eat at fast food restaurants at least once a month, and 34% of kids in the US eat fast food every day - and that's not including the massive amount of people eating at fast casual restaurants!
In America's history, the hamburger has come to represent patriotism and festivity. The hamburger is ever-present at large family outings, particularly Fourth of July and Memorial Day celebrations. Given the timelessness of this All-American classic, it's no wonder that the hamburger stands as one of the few "recession-proof" foods in the United States.
These Franchises Got Beef!
The hamburger industry is highly competitive, but there are a few leaders that tend to stand out from the pack. Five Guys Burger and Fries for instance, began franchising in 2002, and has since expanded to over 1,100 locations in the US and Canada with sales over $1.1 billion in 2014.
Another player in the field is Smashburger, a relatively young franchise founded in Denver in 2007 and already boasting over 300 locations in and out of the United States.
Don't think we could ever leave out the big guys: fast food franchises McDonald's and Burger King are still up in the ranks, but now adding a lil' spice to their traditional hamburger business with increasingly diversified menu options. McDonald's shares have increased over 50% in the last five years, proving that even obesity concerns cannot curb Americans' appetite for fast food hamburgers.
However, do not let this competitiveness stifle your enthusiasm. Whether it be a nationalized franchise such as Burger King or a regional up-and-comer, the burger industry is rife with opportunities for investment. Visit FranchiseHelp.com's directory of hamburger franchises for a full list of franchising opportunities.
Always Hungry for More (Burgers)
With America's fight against obesity, e-coli concerns, mad cow disease, and the recent go-green campaign, the hamburger industry has certainly had its fair share of obstacles. However, while there is some evidence that American tastes are becoming more diverse and varied (Mexican food is catching up to the burger in popularity), 51% of recent survey respondents still reported eating burgers most often of all restaurant food.
One of the strongest reasons for the hamburger's longevity is its widespread appeal. The burger is affordable, portable, and customizable and they can be served gourmet-style or as a rustic yet classic go-to (or to-go!) food.
Matt Sena is a writer and researcher, a co-founder, a former portfolio manager, a rider and a dad. He earned his MBA in Finance from Kellstadt Graduate School of Business while working at Goldman, Sachs & Co.
Weight Loss Industry Analysis 2017 - Cost & Trends
But all is not lost (pun intended). Keep in mind that losing weight is still a priority for healthier living - it's just recognized now as being part of a bigger picture. That ⅔ of Americans are still overweight, weight loss franchises still have proven business models and there is still a major portion of the population that remains an untouched opportunity (more on that below).
Hotel & Travel Industry Analysis 2017 - Cost & Trends
The travel industry is comprised of several different segments including hotels and other lodging as well as travel agencies. Within lodging there is a wide range of lodgings from high class full-service hotels, to no-hassle business motels, to resorts and campgrounds. Travel agencies coordinate flights, lodging, cruises and other types of trips to both retail and business customers and can be conducted at offices or out of the home. Partnerships between hotels and travel agencies are often crucial to the success of both.
Senior Care Industry Analysis 2017 - Cost & Trends
Thanks to the baby boomer generation born in the late 1940s and 1950s, the number of American senior citizens is growing. As the boomer population reaches age 65, the senior population is projected to reach 83.7 million – almost double the estimated number in 2012 and approximately twenty percent of the total US population. Roughly 10,000 people will turn 65 every day for the next 20 years! This increasing elderly population has and will necessitate more senior healthcare. In fact, one market research provider estimates that the global home health care sector, just one part of the overall industry, should see revenues grow to $300Bn in 2020 from $180Bn in 2014 - a compound annual growth rate of 8%.