The All-Franchising Team: Top Pro Athletes Who Own Franchises
Everyone got a good chuckle out of our post on Famous Athletes' Huge Investment Blunders, but the truth is that there are actually quite a few big-time stars who've achieved admirable success in their off- field business endeavors. It's time to give these board room ballers their due! Below we present FranchiseHelp.com's first-ever list of the top professional athletes who've made a mint in franchise opportunities, broken down (naturally) into the First Team and Second Team all-franchising selections.
If we missed your favorite star, have a good cry about it, then let us have it in the comments below.
First Team All-Franchising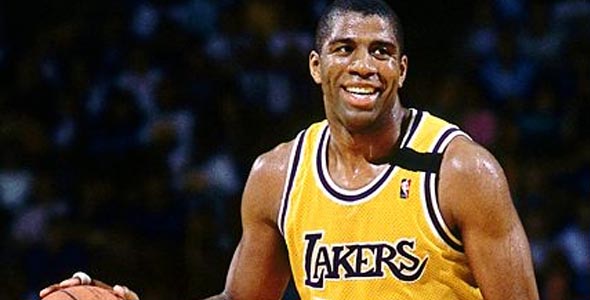 Earvin "Magic" Johnson
This Los Angeles Laker legend is now the gold standard for athletes turned entrepreneurs. The Magic Johnson Enterprises portfolio focuses on urban development and has included ownership interests in Starbucks (105 locations), TGI Friday's locations, Loew's Movie Theaters, a minority stake in the Lakers, as well as a handful of other business interests. His travel franchise Magic Johnson Travel Group focuses on attracting multicultural franchisees that cater to the minority travel segment. The Magic Johnson Foundation supports HIV/AIDS and scholarships for inner city kids.
Max Montoya
This 16-year veteran played in four Pro Bowls and two Super Bowls with the CincinnatiBengals. Montoya got started in franchising in 1995 and now owns five Penn Station East Coast Subs restaurants in Kentucky. (Cincinnati-based Penn Station is a fast casual concept that serves hot and cold subs, hand-cut French fries, hand-squeezed lemonade and chocolate chunk cookies baked fresh in the restaurant.) Max's most recent Penn Station location opened in September, and he's got plans to aggressively expand in the area. Not one to concentrate his wealth, Max is also an investor in several unrelated real estate properties.
Willie McGinest
Three-time Super Bowl winner Willie McGinest holds the all-time record for most sacks in one post-season game with 4.5. While many fans remember this linebacker for containing Donovan McNabb in the New England Patriots' Super Bowl XXXIX victory, what they may not know is that McGinest is a proud owner of two Wingstop Restaurants and a Swirlz Yogurt franchise. McGinest also keeps busy with the Willie McGinest Freedom School, which emphasizes cultural enrichment for youths in the Long Beach area.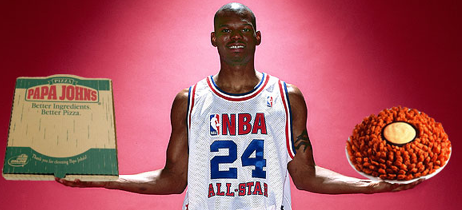 Jamal Mashburn

This former NBA star -- nicknamed "Monster Mash" -- was part of the "Triple J" Dallas Mavericks team, along with Jason Kidd and Jim Jackson, that led the franchise to the biggest turnaround in the NBA in 1994. Although he made over $75 million during his career, Mash decided not to rest on his laurels after his NBA career was over. Mashburn now owns 71 restaurants, including 34 Outback Steakhouse franchises and 37 Papa John's franchises. Mashburn also owns part of the Kentucky Derby horse Buffalo Man, along with Outback Steak House founder Chris T. Sullivan and his former coach at the University of Kentucky, Rick Pitino. (Side note: Pitino is himself a Dunkin' Donuts franchisee, which is weird, because Dunkin HQ is in Boston, and we all know that Ricky got himself run right out of Beantown).
Keyshawn Johnson
Just Give Me the Damn Ball! This Super Bowl Champion, best-selling author, and ESPN Analyst is also the CEO of First Picks Management, a business development company with an emphasis on franchises. Keyshawn's company recently opened several Panera Bread franchises throughout California. Keyshawn is not alone in these investments, as several NFL stars are investors in his firm, including Warrick Dunn, Dennis Northcutt, Reggie Bush and Terence Newman.
Trevor Ariza
Trevor Ariza declared for the NBA Draft after only his freshman year at UCLA, but even more impressively he opened his Buffalo Wild Wings franchise at just age 24 in Torrance, California, along with business partner and former teammate Kareem Rush. In 2011, Ariza hosted the grand opening of a south Los Angeles Buffalo Wild Wings franchise during the NBA All-Star Weekend. The Trevor Ariza Foundation used the event to raise awareness and funds to pay for asthma treatment of underprivileged kids. It's a cause close to the former UCLA standout's heart, as Ariza is an asthma sufferer himself.
Drew Brees
This Super Bowl MVP got his first taste for Jimmy John's Gourmet Sandwiches at Purdue University. "I missed Jimmy John's so much from my time in the Midwest, and I thought that it was a great fit for what we were doing in New Orleans. The culinary arts is a big thing down here; there are great restaurants and great chefs; and so much of the culture is surrounded by food and dining. It's kind of neat to be part of that somewhat by owning my Jimmy John's franchise," said Brees. Brees knows how to pick 'em: Jimmy John's Founder Jimmy John Liautaud has an impressive underdog story, going from finishing nearly dead last in his high school class to opening up one of the country's most popular sandwich chains. Liautaud was recently profiled on FranchiseHelp.com's roundup of the 10 Most Famous Franchise Founders of All Time.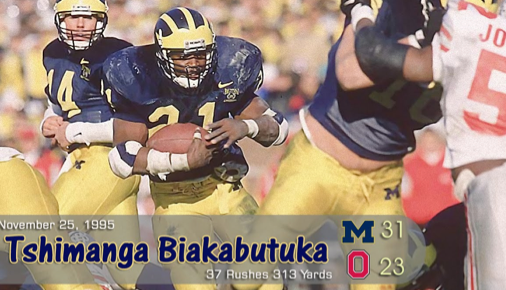 Tim Biakabutuka

"Touchdown Tim" may be best known for his epic 315 yards rushing in 1995 as the Michigan Wolverines beat the Ohio State Buckeyes (or for giving sports announcers pronunciation fits whenever he broke open a big run), but this former NFL running back now owns two Bojangles Famous Chicken and Biscuits franchises in Augusta, Georgia and in his hometown of Aiken, Georgia. Tim's company "ThreeOne Corporation" has plans to one day open 10 franchise locations, after recently exiting the high end jewelry business. "My philosophy is to get involved for the betterment of the community," says The Republic of Congo native.
Mark Brunell
This former backup to Brett Favre, turned NFL star, recently filed for bankruptcy and found himself on our infamous list of 20 Famous Athletes and their Worst Investment Blunders. The good news is that his 11 Whataburger franchises will not be hurt by the bankruptcy proceedings. Brunell's franchise investment group includes former Dallas Cowboy Robert Jones, former Arizona Cardinals defensive end Andre Wadsworth, and Cardinal offensive guard Leonard Davis.
Sean Tuohy
While Tuohy may not be a household name as an athlete, the adopted father of Baltimore Ravens lineman Michael Oher was made famous by the true story- turned-book-turned blockbuster movie The Blindside. Country music singer/actor Tim McGraw played Tuohy in the film, which told the story of how Sean and his wife took in Oher, an underprivileged high school football player, and officially adopted him. Sean played college basketball at the University of Mississippi and is the all-time assists leader in the Southeastern Conference (SEC). He was a 10th-round NBA pick and played overseas. Tuohy now owns over 80 fast food franchises, including Taco Bell, Long John Silver's, Pizza Hut and Kentucky Fried Chicken.
Second Team All-Franchising
Rosevelt Colvin, Linebacker, New England Patriots - UPS Store
Angelo Crowell, Linebacker, Free Agent - Jersey Mike's Subs
Tyoka Jackson, Defensive End, 12 Years Pro - IHOP International House of Pancakes
Nate Wayne, Linebacker, 8 Years Pro - Cold Stone Creamery
Lorenzo Neal, Fullback, 15 Years Pro - Athletic Nation Gym
Mike Karney, Fullback, Free Agent - Athletic Nation Gym
Irvin Smith, Defensive Back, New York Jets - Smoothie King
More from FranchiseHelp.com:
The Franchise that can solve your Valentine's Day Woes
Cracking your head over what to get your significant other this valentine's? Fret not! Edible Arrangements provides you the perfect last-minute solution for valentine's day gift buying. They are a franchise-based business specialising in fresh fruit arrangement, allowing for a marriage between the concept of fruit baskets and flower arrangement designs. Their products are made fresh daily, hence you have no excuse for needing to get your Valentine's day gift way in advance, lest you want to send a bouquet of stale fruits. If you're still clueless on what to get, Edible Arrangements offers options such as sculpted fruit floral arrangements, gift baskets made with fresh fruit, smoothies, yogurt and more fruit-related products!