The Top 10 Most Famous Franchise Founders of All Time
Throughout the history of franchising, there have been some amazing rags-to- riches stories, many of which have entered the realm of modern business lore. When the Franchise Help staff and Matt Wilson decided to assemble a list of the 10 most famous franchise founders of all time, it quickly became clear that achieving any kind of consensus about this ranking would be nearly impossible given all the great candidates from which to choose.
Fearing the debate would never end (and with our coffee running out), the staff finally settled on the following (admittedly unscientific) criteria: size and longevity of operation, visibility of brand, and -- quite honestly -- how compelling we found the founder's success story. If our internal discussion about this list serves as any indication, many readers will feel we snubbed their favorite franchise founder (and someone on our staff will probably agree). So, if you think we missed someone, leave a comment below, and let the debate begin!
10. Jules W. Lederer (1917-1999) Budget Rent A Car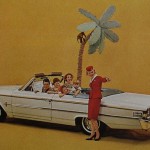 More famous for once being married to popular syndicated newspaper columnist Ann Landers, Jules W. Lederer founded Budget Rent A Car in 1960. The Detroit Native dropped out of school in ninth grade to support his mother and sister after his father passed away. From his early days of selling pens and pencils to his eventual launch of Budget Rent A Car, Lederer prided himself on delivering his products at an affordable price, and Budget rapidly gained notice by setting up shop outside of airports and renting cars for $5/day and 5 cents/mile. Jules Lederer's Budget Rent A Car helped popularize car rentals for non-business travelers.
Ms. Landers famously wrote: ''Jules was a world class salesman. At age 21, he sold me on himself when I went to the T. S. Martin Department Store to buy a wedding veil...I broke the engagement and married Jules in a double wedding with my twin sister, Pauline...[It was] one of the world's best marriages that didn't make it to the finish line."
9. Gary Heavin (1958-present) Curves Fitness Centers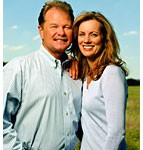 According to the Guinness Book of World Records, Gary Heavin's Curves Fitness Centers was one of the fastest-growing franchise of all time. Gary's mother passed away when he was just 13 years old, and by age 20 Gary had started his first fitness center to help support his family. By age 25, Gary had a chain of successful fitness centers with massive revenue, but just five short years later he was totally bankrupt. Heavin lost everything: his cars, his plane, and his wife, and even found himself spending time in jail as a result of his inability to pay child support. Upon his release, Gary devoted his life to Christian values.
Fast forward to 2010, when Gary was named one of Newsweek's "Most Successful Almost Failures" along with entrepreneurial legends such as Henry Ford and Walt Disney. Curves now has over 9,000 fitness centers (one curves for every two McDonald's), as Gary explained in this interview with FranchiseHelp.com: How Curves Fitness Centers Became One of the Fastest Growing Franchises Ever.
8. Anne Beiler (1949-present) Auntie Ann's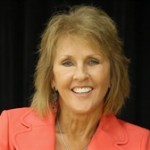 Anne Beiler was born into an Amish family and, out of the eight children, she was assigned to be the household breadmaker. She learned to make bread to be soft and doughy, the "Pennsylvania Dutch way". When Beiler became a mother she was struck by tragedy when her 19 month old daughter was killed in a farm accident. After seeking counseling Mrs. Beiler decided to devote her life to helping others who have been effected by tragedy. Beiler started her first Auntie Anne's Hand Rolled Soft Pretzels stand to support her cause and ended up creating an empire that grew to nearly 1,000 locations before she sold the company in 2005. "Our focus isn't being the largest pretzel company in the world, it's on opening one store at a time," said Beiler.
Anne's passion for helping others has led her to start the Family Resource and Counseling Center, a Christian, non-profit counseling facility which currently employees 24 people. In 2008 the Beilers founded The Family Center of Gap, a Pennsylvania-based facility focused on counseling and guiding struggling families.
7. Jimmy John Liautaud (1964-present) Jimmy John's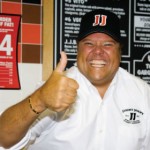 Jimmy John Liautaud started his first sandwich shop at the age of 19. After Jimmy finished second-to-last in his high school class, Liautaud's father gave him the option to either head to the army or move out. He decided to move out. After traveling the country visiting sandwich shops, Liautaud struck a deal with his father to get a $25,000 loan to start his own sandwich shop. The only catch was that if Liautaud failed, he promised his father he would join the military in order to make something of his life. At first, the new company could only afford a refrigerator, a chest freezer, an oven, and a meat slicer. Soda was served at Jimmy John's with no ice. Liautaud believed so much in his product of fresh bread, no pre-sliced meats or veggies, and real condiments that he gave away free sandwiches on the streets. As a result of his grassroots efforts, Jimmy John Liautaud was able to create a culture around his sandwich shops wherein he proclaims "it's honest, it's damn good, it's damn fast, at a decent price!" The company now has over 1,000 locations across 39 states.
6. Henry and Richard Bloch (1922-present) (1926-2004) H&R Block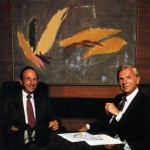 After returning from WWII, the Bloch Brothers decided to start a family accounting business in 1955. Kansas City and New York were the first two places where the IRS decided to stop income tax preparation services and the brothers decided to capitalize. The Blochs became the front-men for the operation, appearing on nationwide television commercials beginning in 1972 to show their personal integrity and honest, Midwestern style. Soon thereafter, Richard was diagnosed terminally with lung cancer and went on to beat the disease. After his survival, the two brothers decided to devote their lives to helping others fight cancer.
H&R Block Tax Services has gone on to serve over 20 million clients through 12,500 locations across the globe. Today the company offers a full range of software, online, and in-office tax solutions, combined with personalized financial advice. H&R Block is also the only "seasonal business" to appear on the Fortune 500 list.
5. Howard Deering Johnson (1897-1972) Howard Johnson's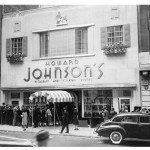 After Howard Johnson's father passed away, he was left with the debt from his father's failed cigar store. To pay off creditors, Howard Johnson entered the restaurant industry by buying an ice cream recipe from a pushcart vendor. He took the recipe and doubled the butterfat and by 1928 he was driving over $200,000 in revenue from selling ice cream on beaches.
After the great depression, Johnson decided to create the world's first restaurant franchise and allowed franchisees to use his processes to create their own businesses under the HOJO name. Johnson's six- and eight-year-old children were put on billboards, exclaiming "We love our Daddy's ice cream!" The Howard Johnson franchise quickly expanded into the lodging sector and became one of the most famous chains of all time.
4. Fred Deluca (1948-present) Subway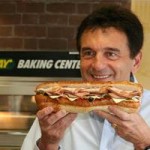 Fred Deluca borrowed $1,000 at age seventeen to start his own sandwich shop, in order to help pay for college at the University of Bridgeport in Connecticut. Originally calling it "Pete's Submarines" after the man who loaned him the money, Deluca sold 315 sandwiches his first day. After a a few name changes, Deluca decided to go with the name Subway and decorated his store interiors with New York City subway maps. Deluca is a pioneer of the made-to-order, "assembly line" model now famous throughout the fast casual food industry.
Subway's marketing strategy of using Jared Fogle ("The Subway Guy"), known for losing over 100 pounds by eating Subway sandwiches, helped push Subway to the forefront of healthy fast food. During this campaign Subway's sandwich revenue nearly doubled. Today, Subway restaurants has over 33,000 locations worldwide and its founder has an estimated net worth of over $1.5 billion, according to Forbes Magazine. Not bad for a kid just trying to pay his way through school.
3. Conrad Hilton (1887-1979) Hilton Hotels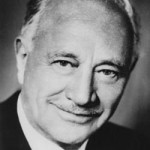 Buying his first hotel in Cisco, Texas in 1919, Conrad Hilton didn't always want to be in the lodging industry. His original plan was to become an oil baron, but his first deal of investing in a bank in an oil town fell through. After this plan fell apart, Hilton went on to focus on real estate and ended up buying hotels all across Texas. He lost several of his hotels during the depression and almost had to file for bankruptcy.
After the economy turned, the hotelier's business took off. He soon owned iconic hotels like the Waldorf Astoria and the Plaza Hotel and went on to receive honorary degrees from six different universities. His autobiography_ Be My Guest_ appeared next to the bible in every single room of the Hilton Hotel chain. Conrad's great granddaughter Paris Hilton continues to keep the family name famous worldwide, although our analysis wasn't able to determine why.
2. Harland "Colonel" Sanders (1890-1980) Kentucky Fried Chicken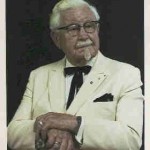 In yet another story of entrepreneurial resilience, Sanders dropped out of school in seventh grade and ran away from home to escape his abusive stepfather. At 16, Sanders falsified his birth date and joined the United States Army. At age 40, the Colonel owned a service station where he cooked chicken for the locals in Corbin, Kentucky, and his popularity grew as his secret recipe developed. The Colonel's store eventually failed when Interstate 75 was built and people began bypassing his location. Facing yet another setback but determined to make his business work, Sanders took $105 from his Social Security check and traveled the country to convince restaurant owners to franchise as Kentucky Fried Chicken establishments.
The Colonel had some pretty talented help: an early KFC franchise employee, Dave Thomas (who would go on to found Wendy's Old Fashioned Burgers) advised Sanders on the development, marketing, and expansion of the Kentucky Fried Chicken franchise (this cameo, by the way, was how we resolved excluding Thomas from this overall list). Ten years later, the Colonel had over 600 stores.
The Colonel wore his trademark mustache and jacket in public every day for the last 20 years of his life, and he became iconic worldwide through his stores and television commercials. According to KFC, by the mid-1970s Colonel Sanders was the world's second-most recognizable celebrity, behind only the great heavyweight champion Muhammad Ali (himself a Kentucky native as well). Although Kentucky Fried Chicken wasn't named after the Colonel, the franchise's advertising, slogans and packaging use his likeness to this day.
1. Raymond Albert Kroc (1902-1984) McDonald's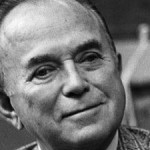 Ray Kroc was the milkshake salesman credited for taking a small McDonald's chain and turning it into a global phenomenon. Kroc bought the company from the McDonald's brothers in 1954 when he became frustrated that McDonald's wasn't expanding quickly or efficiently enough. The iconic businessman took Henry Ford's assembly line concepts and applied them to fast food, and his standardization model paved the way for many other franchise concepts, as documented in Michael Gerber's The E-Myth. In the chain's training manuals, Kroc is quoted as saying "The definition of salesmanship is the gentle art of letting the customer have it your way."
While Kroc's claim to fame was his ability to duplicate McDonald's restaurants across the globe, the real genius of his approach -- and key driver of profits for the company -- was the system's underlying real estate: Kroc aimed to own the land his franchises were built on and to make money not only from franchisee royalties but from restaurant rental income as well. Needless to say, the approach worked. By 1985, McDonald's had sold its 50 billionth burger. There are now over 31,000 McDonald's worldwide.
The Franchisee Bill of Rights
On the subject of "fairness" in franchising, we will try to separate the optimists from the pessimists . Hopefully, we will make an optimist out of even the most cynical readers amongst us.
The Necessity to Revamp Franchise Operations and Systems
But, once the original operating system is established, it must be refined and tweaked as changes take place in its industry and within the company. An ongoing challenge for every business, not only franchise companies, is how to improve their operating systems in order to better manage results.