20 Franchises All Female Entrepreneurs Should Know
Female business owners account for roughly 25% of total franchise unit ownership today, according to data from Pricewaterhouse Coopers and the International Franchise Association. As the percentage of women investing in franchise businesses continues to grow, franchisors are taking notice and increasingly directing their recruitment efforts towards the female demographic.
With this trend in mind, FranchiseHelp conducted an informal poll to find out which franchises are tops on the radar of ambitious women looking to start their own business.
Check out the list of 20 franchises women considering launching their own business should get to know, along with some notes on each opportunity. Of course, you should never make any major life and financial decision like investing in a franchise without consulting an advisor and doing your own in-depth research on the potential return of your franchise business.

What You'll Do
Xpresso Delight machines brew high-end, cafe-quality coffee drinks like espresso, cappuccino, caffe late, and more with fresh milk and freshly ground beans. As an Xpresso Delight franchise owner, you'll place coffee machines at workplaces throughout your city, then automatically collect payments from business owners as your machines serve their office workers coffee.
Survey Says
With Xpresso Delight, your pitch to company owners, office managers, and commercial landlords is straightforward: instead of wasting thousands of dollars and endless hours each month ordering and restocking environmentally damaging coffee pods that produce an inferior cup of coffee, they can offer their employees or tenants a premium coffee selection at the push of a button, with all of the machine stocking, servicing, and billing outsourced to your Xpresso Delight business.
From the perspective of both businesses and the Xpresso Delight franchisee, this B2B model is a favorable setup. Businesses boost their worker satisfaction without having to think or lift a finger, while you gain a steady flow of recurring revenue.
Flexibility Factor
Xpresso Delight is a semi-passive business model. Owners can choose to operate their franchise solo - committing about half a dozen or more hours per week - or can hire employees to service the machines. If the franchise owner opts to hire employees, it may be to free up time to continue their day job or to focus entirely on expansion by identifying additional offices in which to demonstrate and place their machines.
Cost of Ownership
See our breakdown of cost and investment requirements for Xpresso Delight.
What You'll Do
Naturals2Go owners sell healthy snack foods in bright, beautifully designed vending machines packed with modern monitoring technologies. Whereas Xpresso Delight franchisees are paid by the businesses and landlords that host their coffee machines, Naturals2Go owners generate revenue when consumers purchase products directly from their machines. So Xpresso Delight is a "business to business" approach while Naturals2Go is a "business to consumer" model.
Survey Says
Naturals2Go taps into three long-running trends that will only continue to grow in the years to come: healthy snacking, convenience, and automated businesses.
While Americans' eating habits have shifted away from junk food and toward toward healthier options, the public's desire for convenient, inexpensive snacking has only increased. As a result, Natural2Go's healthy snacking machines have developed a sizable advantage over traditional machines in the winner-take-all battle for the most attractive vending locations in any market. Top locations for Naturals2Go machines include health-conscious schools, corporate offices, gyms, pilates and yoga studios, malls, and other high-traffic areas.
From the entrepreneur's perspective, the automated nature of this business has significant appeal: The biggest challenge in any vending business lies in securing the best locations for the machines (a process that Naturals 2 Go offers extensive coaching and assistance with); once they've been placed, if the correct location was chosen, the machines should start generating sales on auto pilot and, unlike traditional machines, can be monitored remotely by the operator.
Flexibility Factor
This concept ranks up there among the most mom-friendly businesses:The remote-monitoring feature gives owners the flexibility to operate the business while working from home, to work part time or full time, and to plan their hours around the demands of their career, kids, daily errands, or other commitments. It's no surprise this concept has such a large appeal among female entrepreneurs.
Cost of Ownership
See our breakdown of cost and investment requirements for Naturals2Go.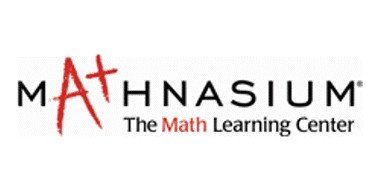 What You'll Do
Mathnasium franchise owners use a proprietary curriculum developed through nearly 40 years of classroom testing and expertise to help children of all skill levels advance quickly in their math skills.
Survey Says
Mathnnasium is laser focused on solving one large, difficult, and growing problem: Americans stink at math.The magic is in the Mathnasium Method, a proprietary curriculum designed to be adaptable to the individual learning style and capabilities of each student. As a result of their anti-one-size- fits-all approach, the system has emerged as one of the fastest-growing educational franchises on earth, with nearly 500 locations across the globe and a #1 rating by Franchise Business Review in the education category.
A teaching background is not necessary, but a desire for meaningful involvement in one's community certainly is.After all, parents will be entrusting you and your employees with the shaping of their children's minds!
Flexibility Factor
As with Kumon (see below), this is not a work-from-home or part-time opportunity. Mathnasium's model is predicated on students receiving instruction at specialized learning centers. As a result, owners must be willing to make a full-time commitment to managing and growing their business. As their business grows and their first center approaches capacity, Mathnasium owners have the opportunity to open multiple locations.
Cost of Ownership
See our breakdown of cost and investment requirements for Mathnasium.
What You'll Do
Kumon franchisees utilize a scientifically structured program of math and reading instruction to provide young pupils with the core tools of mathematics and reading comprehension as well as a love of self-directed learning.
Survey Says
The self-paced training techniques utilized in today's Kumon Math & Reading Centers were first developed over half a century ago by Toru Kumon, a high school calculus teacher in Osaka, Japan who believed there must be a way to teach his elementary school-aged son advanced mathematical concepts while keeping the lessons effective and enjoyable for his young student. Today Kumon has grown into the planet's most popular supplemental math and reading enrichment program.
While a teaching background isn't required to become a franchisee in the Kumon system, owners must have a love of working with children. The franchise trains its franchisees in Kumon's specialized learning methods and, just as importantly, in the strategies and business processes of running a Kumon center.
Flexibility Factor
Kumon is among the most akin to a "traditional" working environment as any of the franchises in this roundup. Each learning center is a physical retail location, with a minimum usable space of 1,200 square feet and a minimum lease term of 5 years. In addition, Kumon requires that franchisees be able to commit to working at their centers full time. This is not a part-time, work- from-home type concept! Thus it's no surprise that Kumon is often an attractive option for people who enjoy the structure and reliability of a steady, 9-5 type career but are seeking greater control and fulfillment through owning their own business while enriching the lives of young children.
Cost of Ownership
See our breakdown of cost and investment requirements for Kumon.
What You'll Do
Cleanpro Carpet Cleaning System owners use a specially formulated, organic, citrus-based carpet cleaning solution to provide clients with a cleaning method that squarely beats out competitors' harsh and largely ineffective steam-cleaning approaches, leaving customers' carpets cleaner, fresher, and ultimately lasting longer.
Survey Says
Cleanpro's citrus-based, eco-friendly cleaning solution benefits from customers' increasing demand for green and organic products and services. As customers turn away from harsh, environmentally unfriendly cleaning processes, Cleanpro's organic formulation -- which has the added bonus of drying quickly, leaving zero residue, and extending the life of customers' carpets -- has a natural appeal (pun intended).
Flexibility Factor
Cleanpro is one of the most flexible opportunities available. Owners can work part-time or full-time and the entire business is operated from mobile cleaning vans, meaning there are no offices to maintain, no retail locations to build out, no long-term leases to sign, and no specific hours to keep. As their business grows, owners can simply "plug and play" additional vans to their fleet.
Cost of Ownership
See our breakdown of cost and investment requirements for Cleanpro.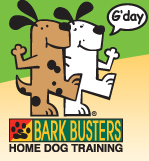 The Bark Busters home dog training franchise was founded in Australia in 1989 by Sylvia Wilson and her husband, Danny. Having once run an animal shelter, Wilson knew the challenges that poorly trained dogs could present for the families that took them in, so she designed a curriculum to teach pets owners how to make their pups happy, obedient members of the household.
The success of Wilson's system led her to expand her concept across Australia. Later, Bark Busters franchises began popping up in NZ, the UK, and, beginning in 2000, the US. Today there are hundreds of Bark Busters locations meeting pet owners' need for dog training services. Founded by a woman in Sydney, Australia who saw an opportunity to help pet owners do better by their dogs, Bark Busters remains an opportunity for women with a passion for animals to build a successful home-based business while working in an area they love.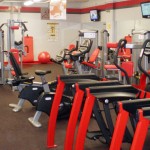 What's worse than driving to a cold, crowded gym loaded with grunting meatheads and rows of exotic exercise equipment that looks like it was designed for the Soviet Ice Hockey Team? Emptying out your wallet every month for the privilege of exercising there! Rejecting the typical approach of big box sports clubs, Snap Fitness franchisees provide their customers with clean, no-frills facilities housing all the modern exercise equipment a person could need for a great workout -- without the crazy wallet-busting costs that the bigger health clubs like to pass on to their members.
Customers appreciate the clubs' 24/7 access and convenient, neighborhood locations, which have no doubt contributed to the company's rapid expansion. But for women seeking a business that gives them the flexibility to make it home early enough for quality time with the family, it's the franchise's innovative management systems - featuring web-based tools that allow franchisees to oversee their business operations remotely, via computer -- that draws the greatest attention.
"My husband and I finally found a concept that we believed in...I quit my job as a vice president with a large financial services company. I now enjoy more quality time than ever with my kids." -- Carolyn Chesta, Snap Fitness franchisee, Chicago.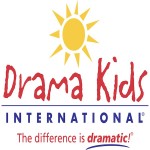 The Drama Kids franchise seems custom-built for entrepreneurs who have a passion for working with children and who believe in the teaching power of imagination and play. As the largest after-school theater program in the world, Drama Kids brings the joy of make-believe to some 45,000 children around the world, rotating through an ever-changing menu of creative games and activities designed to impart real-life lessons and skills in a fun and engaging way.
We can see why so many women are exploring the Drama Kids franchise program, but regardless of your gender, who could think of a business that's more fun to operate?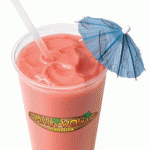 Bringing the famous "Aloha Spirit" of the Hawaiian Islands to your neighborhood, Maui Wowi Hawaiian has built an enthusiastic following among health-conscious men and women alike with the franchise's authentic Hawaiian smoothies, coffees, and kona espressos (not to mention their Ghirardelli- infused hot koko offerings).
With the franchise finding love on such major media outlets as CNN, Fortune Small Business, and the Wall Street Journal, Maui Wowi Hawaiian has found no shortage of would-be beach boys and girls looking to join the system's 350 franchise owners sprinkled across the U.S. and abroad.
Many women who express an interest in starting up a Maui Wowi cite the franchise's promotion of a healthy, active lifestyle, as well as the products' benefits as a convenient yet nutritious alternative to fast food. That's all great, but we're guessing their enthusiasm has a little something more to do with healthy profits and visions of Hawaii's glorious pacific surf.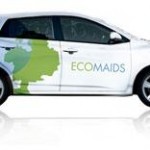 For women interested in an environmentally friendly business opportunity that doesn't require hauling recyclables or composting your neighbors' leftovers, an EcoMaids franchise represents a fresh approach to the always-in- demand cleaning services space. While the cleaning products and services ordinarily unleashed in our homes and cubicles are known to expose us (and the planet) to harsh, potentially toxic cleaning agents that could strip the bark from a tree, EcoMaids utilize safe, all-natural, biodegradable cleaning solutions dispensed by reusable and recyclable equipment. As a result, homeowners, businesses, and LEED-certified building managers alike are increasingly calling upon EcoMaids franchisees to get things spic and span in a safe, Earth-friendly manner.
EcoMaids franchises are designed to be run from one's home, which particularly appealed to poll respondents with young children or elderly parents to look after back home. In the world of green business opportunities (and we don't just mean cash), Ecomaids represents one of the most intriguing franchise concepts available today.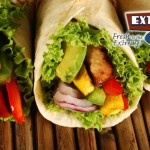 Extreme Pita may have been founded by two brothers, but women flock to this quick-service restaurant chain in droves. A concept that lives somewhere between the worlds of fast food (late again for that sales meeting?) and healthy eating (think grilled chicken, falafel, and LOTS of veggies - prepared before your eyes), Extreme Pita has struck just the right balance among convenience, flavor, and nutrition. Founded in 1997, the company has approximately 130 units operating throughout the country, and it seems a safe bet from our poll that many of their newest franchise applicants are women seeking a restaurant operation that delivers the flavor and convenience of fast food but does away with the guilt and the grease.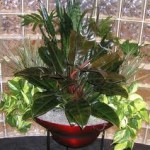 Green before green was cool, home-based franchise concept Foliage Design Systems was founded some 40 years ago (and began franchising approximately 30 years ago) to offer interior plant care services for offices, hotels, banks, industrial parks, and other commercial venues. Beyond simply installing and caring for plant arrangements, however, franchisees of Foliage Design Systems educate their clients on the many benefits -- for employees, the bottom line, and the environment overall -- of maintaining live plants in a corporate environment.
Women interested in the experience of their fellow females in the Foliage Design Systems family need look no further than Huntsville, Alabama franchisees Melissa Musgrove and Sigi Fike. Boasting a stellar client roster that includes heavyweights _BAE Systems, Lockheed Martin, Northrop Grumman, Raytheon, Hampton Inns, Holiday Inns, Marriott, _and _Bonefish Grill,_among many others, this pair of "plant ladies" has built a tremendous business while continuing to serve their community through active participation in organizations such as The US Green Building Council (USGBC), The Women's Business Council of the Chamber of Commerce, and The Women's Economic Development Council.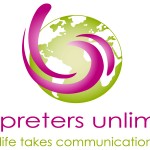 One of the more unique models that our respondents listed was Interpreters Unlimited, which provides interpretation, translation, and transcription services for state and federal agencies, law firms, courts, small businesses, school administrators, hospitals, and insurance companies. Founded in 1970, the business launched its license program in 2010, so the opportunity seems at the same time wide open but relatively unknown.
One thing that's not an unknown is the growing demand for translation and interpretation services in our increasingly interconnected world. Luckily, to own and operate an Interpreters Unlimited business, you don't have to know a foreign language or make special connections overseas. The company's turn-key, home-based business model is an interesting approach to an industry that continues to grow rapidly.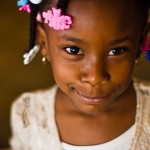 Inefficiency and wasteful practices aren't limited to giant corporations. Remember all the hand-me-downs you got from big sis? Maybe it didn't feel like you were doing your part to save the environment (or the economy) at the time, but there's no question your parents were happy to avoid totally replacing the more than $1,000 worth of clothes, games, and knickknacks that the average child outgrows in a year. For families that don't have multiple siblings available to play the hand-me-down game, there are the Kid to Kid stores, which give parents a cost-effective alternative to the buy-and-toss cycle, offering gently used, high-quality baby and children's products at a fraction of retail prices.
Kid to Kid franchisees have benefited tremendously from the tireless efforts of founder Shawna Wright Sloan, who spent countless hours away from her six kids, hopping around the globe (including six trips to Portugal in one year alone) to make sure her franchise owners were thriving. For her superwoman heroics, Shawna was named Utah National Association of Women Business Owners' Woman of the Year.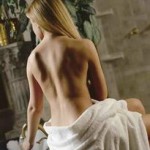 Zen Massage provides spa-quality, melt-your-muscles good massage services at extremely affordable rates. The system's franchisees deliver their offerings through an expertly designed menu of packages designed for both convenience and relaxation. While Zen strikes us as a cut above their competition, a rising tide truly lifts all boats: according to the franchisor, the spa industry is growing at some 20% per year.
Known to operate on the cutting edge of marketing practices, Zen Massage received fantastic customer reviews on Yelp in their home base of Charlotte after running a Groupon.com offering that primarily targeted women in the local market.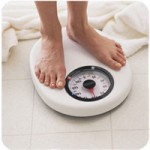 Bouari Medical Clinics are a weight loss franchise system that emphasizes the importance of leveraging a personal connection between the franchise owner and her clientele in achieving incredible, life-changing results. Utilizing a proven program for rapid, healthy fat loss that maintains energy levels, minimizes feelings of hunger, and preserves lean muscle mass throughout the weight loss process, Bouari franchisees deliver results without surgery, without pills, and without expensive packaged meal programs. Bouari Clinics have used this personal approach to treat over 25,000 patients on a local community-by-community basis since 2007.
While extensive, on-the-job training on the Bouari system is provided, you can't train someone to feel empathy, so in our judgment this franchise is best suited for personal trainers, nutritionists, nurse's aids, and others who have a passion for bringing healthy practices and dramatic lifestyle changes to the growing segment of our population that is losing the battle against obesity.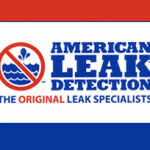 Headquartered in Palm Springs, California, American Leak Detection provides cost-effective and highly accurate electronic detection of water, drain, gas, waste, and sewer leaks under concrete slabs of homes, office buildings, pools, spas, fountains, and other structures, with equipment commissioned and manufactured by the company.
The franchise has roots in Lorrie Rennick, who co-founded American Leak Detection with her husband, Richard. A former single mom and one of the earliest advocates for greater involvement and visibility for women in the franchise industry, Lorrie's example -- and her efforts on behalf of all women in the franchise space -- helped to overcome many of the most heinous barriers that women once faced in what was a male-dominated business environment.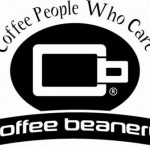 One of the earliest purveyors of "specialty coffee" in the United States, Coffee Beanery has long staked its brand on the exceptional quality of its hand-roasted coffee, which is also flavored and packaged at the corporate warehouse in Michigan. Individual stores vary, offering some mix of indoor/outdoor seating, breakfast options, basic lunch items, as well as wi-fi service, but Coffee Beanery franchisees clearly see the product as taking center stage over any particular store amenity.
JoAnne Shaw, co-founder of The Coffee Beanery, became the first woman chair of the International Franchise Association. There is certainly a legacy of solid female leadership to be found in this franchise.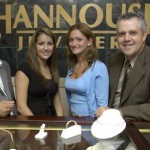 Hannoush Jewelers is a diamond importer, jewelry manufacturer and retail store -- all in one location. Products include watches and custom-made jewelry. Their online store boasts captivating pearl necklaces, diamond bands, gold chains, gemstone earrings, men's jewelry, and more. The company also offers fine giftware collectibles from Swarovski Crystal and Lladro.
Historically, to become a player in the jewelry business, you needed family connections. Hannoush Jewelers has changed that through their franchise opportunities.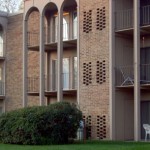 PMI / Property Management Inc. franchise owners are responsible for overseeing the day-to-day operation, maintenance, and security of their clients' properties. The PMI system aids franchisees through systems and training on maintenance, leasing, collections, marketing, brokerage services, advertising, tenant relations, financial analysis and budgets, and knowledge of relevant local, state and federal laws and regulations.
We weren't shocked to learn that poll responders have considered an investment in PMI: property management is an excellent next step for those moving from the real estate brokerage world, and according to the National Association of Realtors, 60% of brokers are female and average 52 years of age.

FastSigns centers use state-of-the-art computer technology to create custom signs, graphics, banners, trade show exhibits, vehicle graphics across 6 countries.
"FastSigns considers women-owned businesses the same as minority-owned businesses. We offer women, as well as minorities and veterans, a franchise fee reduced by 40 percent," says CEO Catherine Monson. If the admittedly cliched expression "put your money where your mouth is" still counts for something, Ms. Monson's statement is quite a mouthful. We're fans!
And just for fun, let's throw in a bonus lucky #21...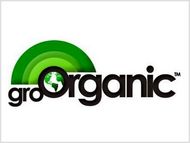 One of the most innovative franchise opportunities we were tipped off to, groOrganic brings the growing trend of backyard gardening to forward-thinking homes and businesses. GroOrganic franchisees build and maintain beautiful organic gardens that are expertly designed for the client's local climate -- a perfect business for green thumbs who enjoy the outdoors and the prospect of helping others create a healthy, sustainable lifestyle for themselves and others. GroOrganic has been featured on NBC's popular television show The Biggest Loser and has received lots of great press and celebrity attention for being a leading organic franchise.
With the organic food movement in full force and "going green" being a giant buzz word in the 21st century, there couldn't be a hotter market to enter.
Ultimately, whether your goal is to control your own destiny by owning your own business, to transition back into the workforce without going back to an office job, or just to have the flexibility of working from home and setting your own schedule, it's an excellent time to be a woman looking to own your own franchise.
For more ideas, see our list of franchises organized by category, which you can filter by industry, investment level, and geography to narrow in on businesses you'd like to research further. You'll see that the variety of opportunities available has never been greater, with many top brands providing tripping over themselves to attract the female demographic to their franchise families.
How buying a franchise is different from a start-up
History has shown that a struggling economy encourages entrepreneurship, which leads to a significant increase in new start-up businesses. But what if you are a hard-working professional with limited business knowledge and resources? You are motivated and more than willing to do the work, but you need a roadmap to guide your efforts. In that case, franchising may be a good option for you.
Why I Have an Issue with the Forbes Franchise Rankings
The 5-Year Growth Rate and 5-Year Franchise Continuity are both great independent metrics of how a franchise is doing on average. As a potential franchisee both of these statistics are vital for selecting a franchise - you want to select a franchise that will provide you with a high return on investment and which will survive in the long run. I think these are, as FRANdata and Forbes suggested, two of the biggest (if not the two biggest) and most obvious metrics for whether or not a franchise is a "good" opportunity for a franchisee. But how do you use these to determine which franchise is BEST? This is the fundamental difficulty in coming up with a ranking system - it isn't the difficulty in separating the good from the meh from the bad - it's separating the great from the good and the best from the great. In the case of these rankings I found it to be pretty difficult to comprehend how they differentiated between the top ranked franchises. For instance, if you look at the difference between Discover Map (Forbes #4), Just Between Friends (Forbes #5), & Seniors Helping Seniors (Forbes #6) they all have extremely close continuity ratings and substantially different growth rates. In fact, in the case of these three, the overall rankings are opposite the growth rate rankings. Seniors Helping Seniors is ranked at the bottom of these three franchises despite having a growth rate that is 31 percentage points higher than Discovery Map and a continuity that is only 2 percentage points lower. This suggested to me that continuity was viewed as the dominant factor. But that logic didn't hold for the rest on the "Economy Class" Top 10, as BrightStar Care (Forbes #7) had the same growth rate as Pop-a-Lock (Forbes #8) but a continuity rate that was 12 percentage points lower. These comparisons show that these were not the only two factors that went into the rankings, which is understandable, but no other factors that are explicitly listed in their results seem to be major factors.